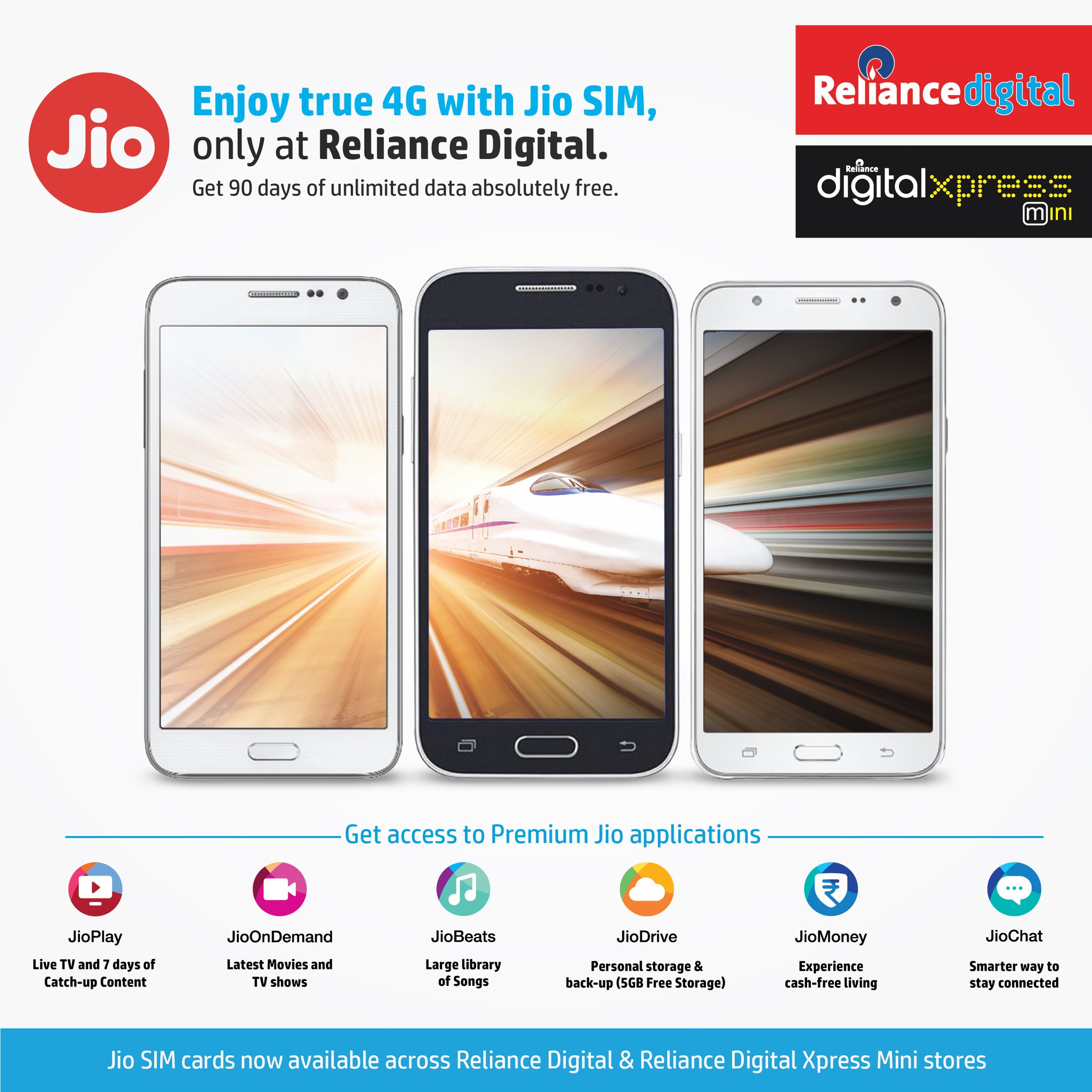 Reliance has finally opened the flood gates to JIO 4G in India. If you have a 4G smartphone you can head over to a Reliance Digital or DX Mini store to get one. So no matter which 4G smartphone you have just head over to a store near you to get 90 days free unlimited data, voice calls, SMS and the whole suite of premium Jio Apps.
According to our readers, you don't need to generate code on your phone. The folks over at Reliance Digital stores will generate one for you. All you need to do is carry a photo ID and address proof with a passport size photograph. Carry a photocopy of the ID documents to make the process faster and also install the My Jio app on your phone.
There is no need to carry your phone bill or any other document. Moreover, we have come accross stories that some stores are asking money for JIO 4G SIM cards, please don't fall for them and report them to us, we will try to get your plight accross.
VoLTE is required for making calls but not mandatory. You can use the Jio Join app to make calls as well.
Reliance had earlier also launched the JioFi WiFi hotspot device for Rs. 2899 which also features Voice calling though Jio Join app. The free Jio SIM cards offer for all 4G smartphones will be communicated to all stores within a couple of days, so be patient and let us know your experience with both the stores and the network.