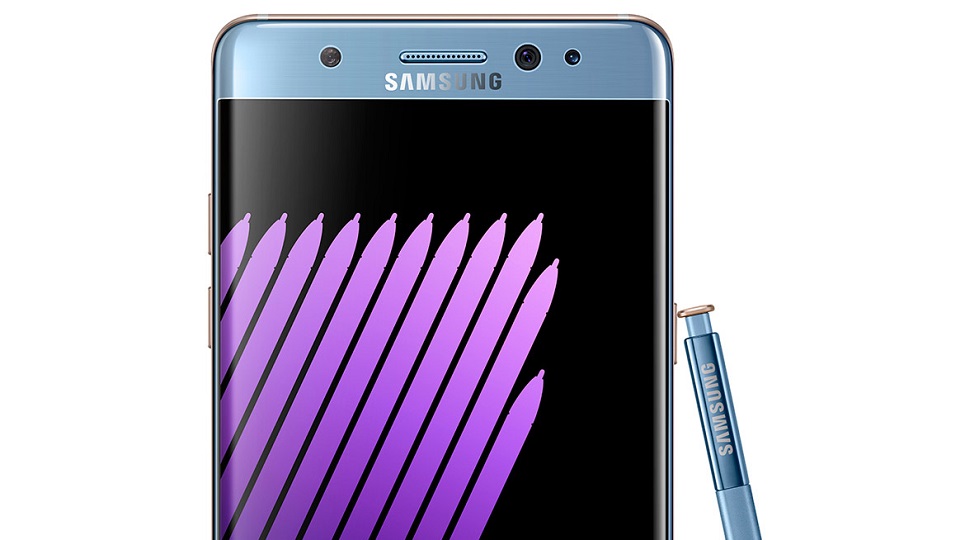 This isn't great news for Galaxy Note 7 users or prospective buyers. Southwest flight 944 was evacuated yesterday when a Samsung Galaxy Note 7 started smoking. All passengers including Brian Green, owner of the said Note 7 as well as the cabin crew were evacuated safely without any harm.
Now, a Galaxy Note 7 catching fire is nothing new at this point, but the device in question was a replacement unit that Brian Green had got from AT&T on September 21st. Green also shared a photograph of the box which shows a black square deeming this is a 'safe' Note 7 and he further added that it had a green battery icon too.
The incident apparently happened while the phone was switched off and inside Green's pocket. He noticed smoke coming from the device, threw it on the plane's floor and then the evacuation began before the plane finished boarding.
The Verge also checked the IMEI of the smartphone on Samsung's IMEI tool, it was deemed safe by the company and didn't need to be recalled. A replacement Galaxy Note 7 catching fire is seriously troubling not just for Samsung, but for consumers as well. Maybe its time for DGCA to re-consider lifting its ban on the Galaxy Note 7 on flights.
Samsung didn't have much to say on the incident, apart from the fact that they are waiting for the unit to arrive to start their investigations and that they are working with authorities. Here's Samsung's statement to the Verge:
Until we are able to retrieve the device, we cannot confirm that this incident involves the new Note7. We are working with the authorities and Southwest now to recover the device and confirm the cause. Once we have examined the device we will have more information to share.
The Galaxy Note 7 in question is currently in possession of the Louisville Fire Department and the US Consumer Product Safety Commission is opening a formal investigation.
Source: The Verge