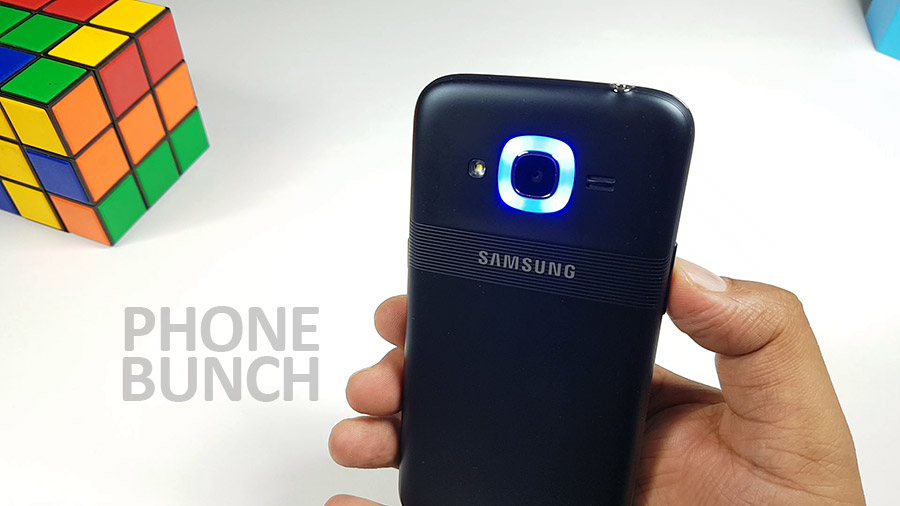 Just a couple of days ago Samsung had launched the Galaxy J2 (2016) in India with a couple of very neat features. First is the Smart Glow notification ring at the back and then there's something less tangible, but equally impressive, TST or Turbo Speed Technology. We are going to talk about both in detail, so read on.
Smart Glow Notifications
The Galaxy J2 2016 comes with a notification ring surrounding the rear camera, consider it a notification LED on steroids. It is composed of 4 RGB LEDs which through software can be controlled individually. Primarily there are three things you can do with Smart Glow notifications:
Priority Alerts - Choose 4 Apps/Contacts and show notifications in a specific color

Usage Alerts - Customizable alerts for low battery, data and battery level in red color

Selfie Assist - Guides you in positioning the rear camera to get the perfect selfie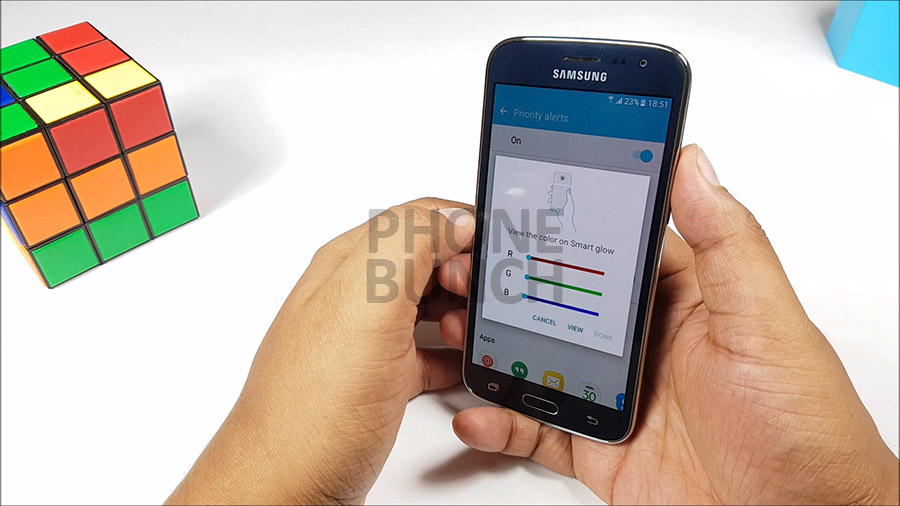 Samsung has made Smart Glow notifications easily customizable. For priority alerts, all you need to do is drag your favorite contact, app to one of the four slots and assign any color to it. Other than pure Red (reserved for usage alerts like low battery), you can choose from a billion colors, by mixing RGB sliders.
Once done, the color of the slot changes to a ring which shows the notification color chosen with the icon of the app or photo of the contact in center. Intuitive. If you want to see it in action, have a look at the video below:
While you are changing colors, you can also view it from the interface, to make you have a unique color. There is an Edit option at the top right which allows you to change the app/contact or modify the color chosen for the notification.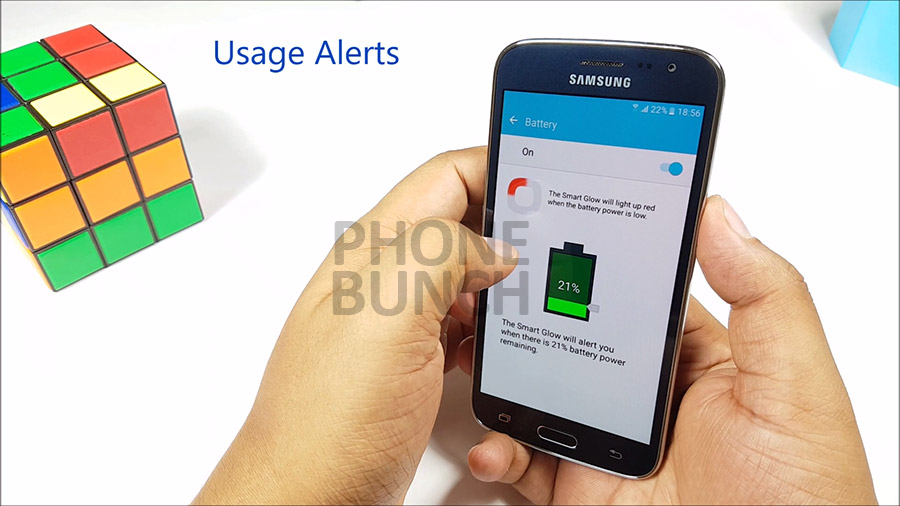 Usage alerts are even simpler. For battery, you choose a level at which you want to be notified and when that level is reached only the top-left LED of the right lights up to show that the battery is low and needs a charge. Same goes for data and storage, you can set the default level at which you want to be notified but here the entire ring would glow in red color. Thankfully, this is very well described, so as to not confuse you.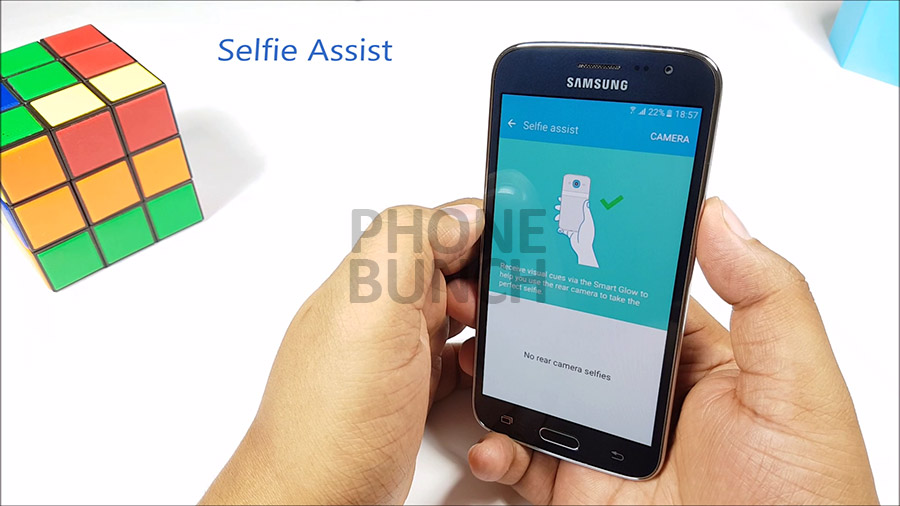 Then there's the highlight, Selfie Assist. The Galaxy J2 (2016) comes with a rear cam selfie mode which uses the Smart Glow ring as a guiding light. The four LED's in the notification ring light up in a way to tell you in which direction to move the phone in order to get the perfect shot. So you have a perfect selfie with the 8MP rear camera with correct focus. However, you cannot use the flash for rear camera selfies using selfie assist mode.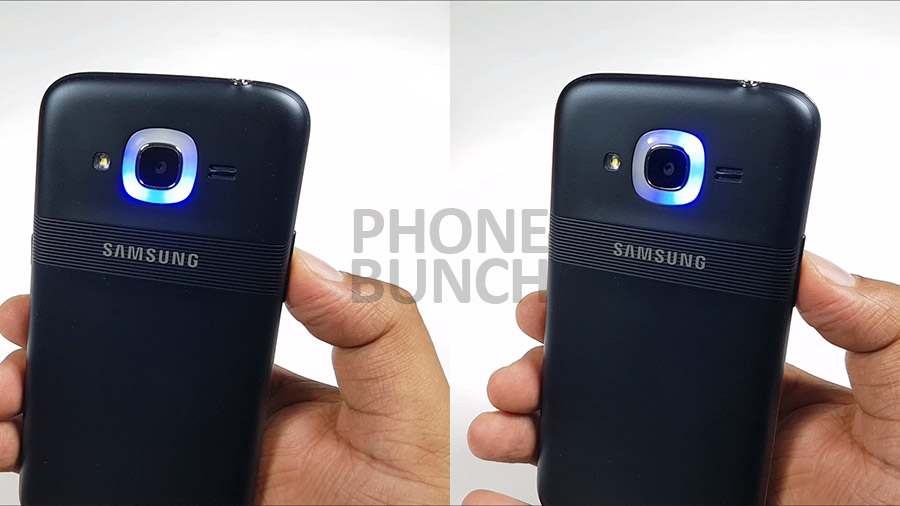 Smart Glow notifications would allow you to know who exactly is calling, texting or which app has notifications without even looking at the display. So, even with the face down you would be able to judge if its important. In my view Smart Glow would be very useful for the hearing impaired. Samsung phones already come with several accessibility features, including using the camera flash as a notification alert but this is a step beyond that. The notification ring is bright and calls for attention, which could be really useful for them.
Customizability is the key here, once Samsung opens this to third party developers or even they themselves make it more open, the possibilities are endless.
TST or Turbo Speed Technology
Samsung has made several software optimizations to the Android Marshmallow build on the Galaxy J2 2016 all under the umbrella of Turbo Speed Technology or TST.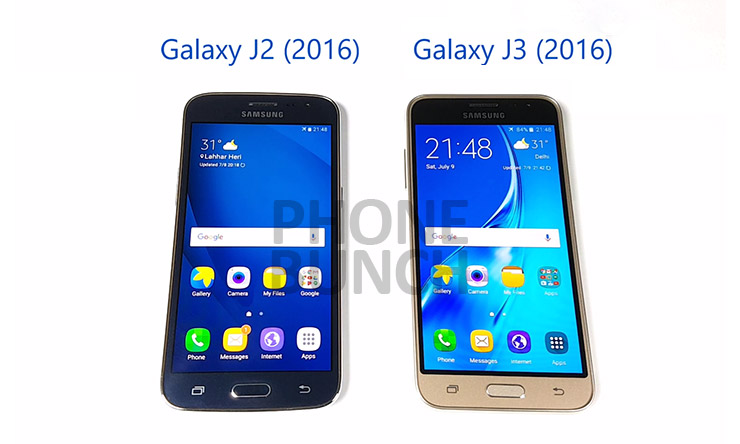 The first thing they did is make the native apps smaller. So all the default Samsung apps like dialer, contacts, messages, calendar, clock and more are now smaller in size which makes them load faster and consume less memory. Then you also have pro-active app management which kills background tasks and their services when not in use. This combined with intelligent memory control makes for more RAM available for the next task to load.
In essence, TST makes the phone feel snappier in everyday operations with apps loading faster be it the default or third party apps. The company says they have created a fine balance between memory management and background tasks, this will take some time to test. But for now, as you can see the video above, even with the exact same hardware due to TST and software optimizations, the Galaxy J2 performs better than the Galaxy J3 2016.
Related Videos
Samsung Galaxy J2 (2016) Mini Review With Smart Glow Features