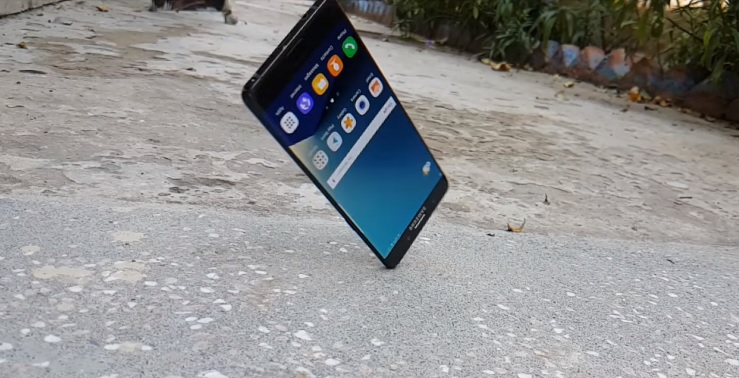 The Samsung Galaxy Note 7 is the first smartphone to come with Gorilla Glass 5, which covers almost the entirety of the phone. Given that both Samsung and Corning maintain the Gorilla Glass 5 is more shatter resistant than its predecessors, a YouTuber XEETECHCARE decided to put it to the test.
A brand new, just out of the box, not even properly setup yet, Galaxy Note 7 was dropped on its back, sides and flat on its front too. Now, I don't want to give too much away, watch the video to find out.
So yes, the Galaxy Note 7 did survive the full front face drop with little to no damage but the back was less forgiving with some hairline fractures. It seems that the rounded edges is where the phone is most vulnerable. Both the front and back seem to be better protected.
With this brief test, Corning's improvements with Gorilla Glass 5 do work but given its still a glass panel we would advise buying a cover for the Galaxy Note 7 as soon as you get one.
Related Videos