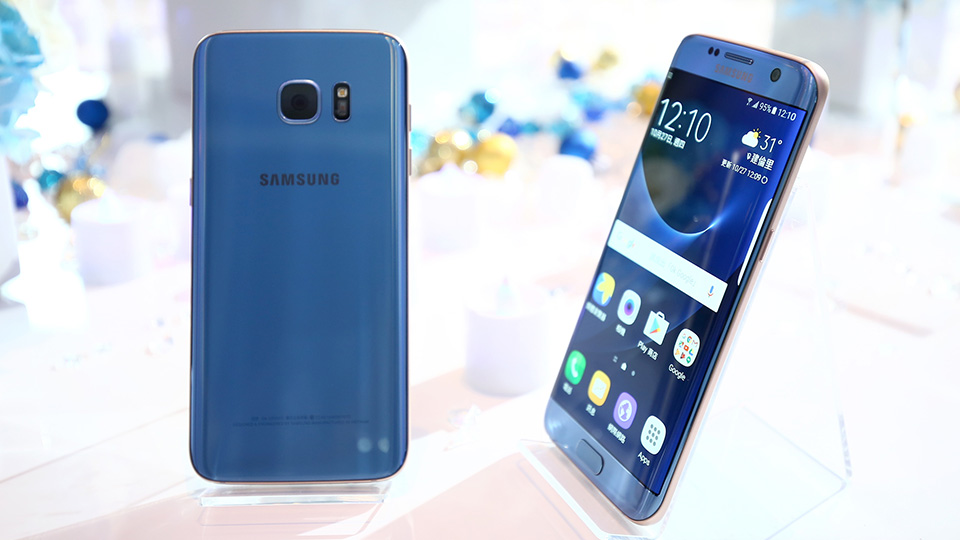 Samsung has just announced the availability of the Blue Coral color variant of the Galaxy S7 Edge in India. The new color will be available for Rs. 50900 starting December 15 from Samsung stores both online and offline.
The Blue Coral color was introduced with the Galaxy Note 7, but after its demise, Samsung chose to dab the S7 Edge with the same color to give users another reason to buy the phone. At present, the Galaxy S& Edge is available in 5 colors total, Blue Coral, Black Onyx, Gold Platinum, Silver Titanium and Pink Gold.
The new color variant comes with the same excellent 12MP rear camera with superfast dual-pixel autofocus, a brilliant 5.5-inch Quad-HD Super AMOLED display running on the Exynos 8890 octa-core processor, IP68 rating for dust and water resistance. There's 4GB RAM onboard and 32GB of expandable storage. Samsung is also giving 15 GB of free cloud storage to all Galaxy S7 users including existing S7 owners.
If you haven't taken a look at the blue coral variant of the S7 Edge, you should head over to your nearest Samsung store come December 15. The contrasting dual-tone finish of the blue glass back and soft copper-gold metal frame make it an exquisite smartphone to look at especially with the curved display.
Samsung is also planning to launch a 128 GB variant of the Galaxy S7 Edge in Glossy Black color similar to the iPhone 7 Plus but there is no word on a launch date in India yet. Till we know more on the various variants of the S7 Edge, keep it tuned to PhoneBunch.
December 9: Post updated to reflect changes in availability of Galaxy S7 Edge colors, White Pearl variant has been dicontinued for India.