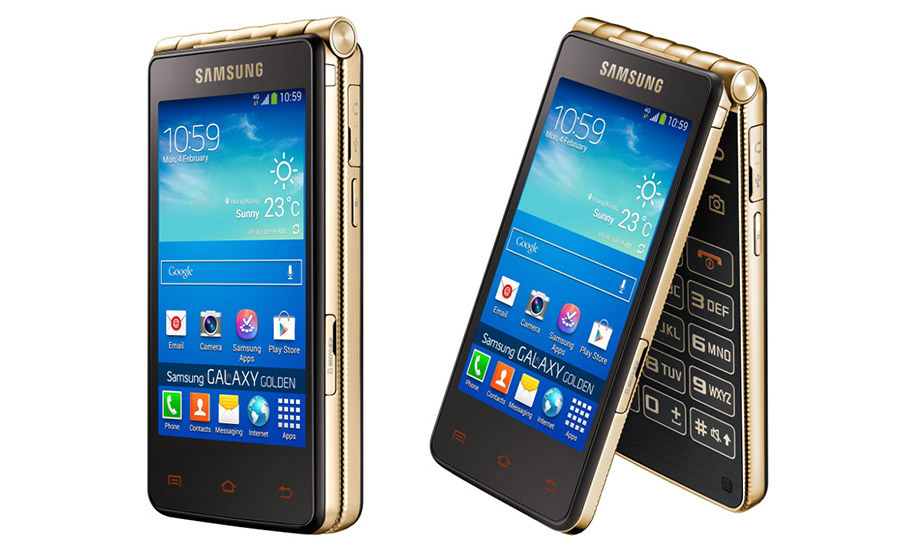 Samsung has been working on a high-end clamshell smartphone for some time now, last we heard about it was around June 2016. Now the Samsung SM-W2017 has been benchmarked sporting some pretty high-end specs.
The possibly China only Samsung SM-W2017 (Codename: Veyron) which may end up being called the Galaxy Golden 4 showed up on Geekbench sporting Snapdragon 820 innards, with 4GB RAM and Android 6.0.1 Marshmallow right out of the box. But that's not all, we may also have the same 12MP/5MP cameras as the Galaxy S7 here too. Talk about high-end.
However, the main difference between this and the Galaxy S7/Note 7 is that this one flips open to reveal a numpad. The flip phone from Samsung actually has two displays, one in the front when the flip is closed, and one inside both measuring in at around 4.2-inches.
We don't have any any word on the final design of the smartphone, but given the specs we believe it is going to be an expensive affair.
Source: GeekBench
Via: SamMobile