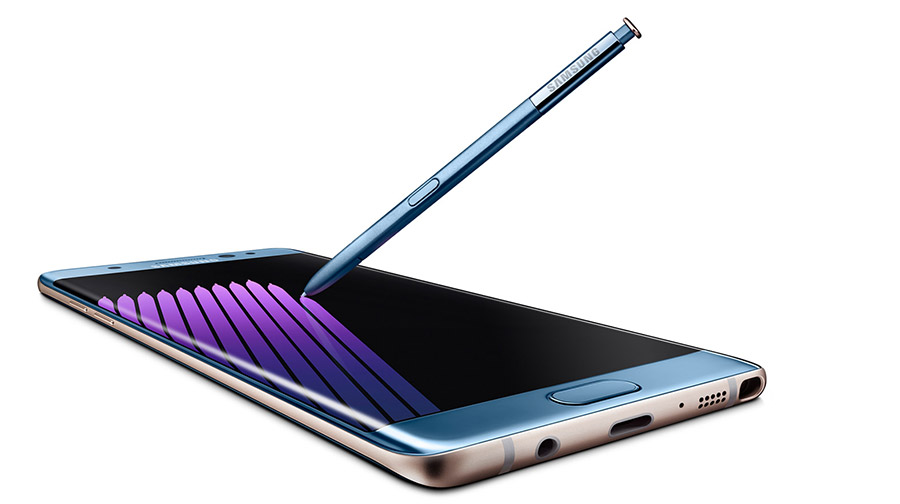 In another move to ensure public safety while the recall process for the Note 7 continues, Samsung will be rolling out an OTA update which would limit the maximum charge level of its battery to 60%.
After the update, the battery would charge only to about 60% capacity, which would keep it under the limit beyond which there was a thermal run-over due to the positive and negative terminals coming in contact with each other on the Galaxy Note 7's battery.
Associated Press reported earlier in the day that Samsung ran a full page ad in South Korean newspaper Seoul Shinmun to inform all the users of the Galaxy Note 7 who haven't returned their units for a replacement. Only the affected units of the device will get the new OTA update limiting battery charging capacity. Samsung is working with Korean carriers to prepare for the OTA update and the rollout will begin starting September 20.
This is being seen as a last ditch effort to save face in the slew of exploding smartphones. The Galaxy Note 7 was supposed to the company's answer to the iPhone 7 and given the lukewarm response to Apple's newest & greatest, it would have stood a great chance.
Samsung has already issued a global recall for the Galaxy Note 7 and is now also working with Consumer Product Safety Commission in the US and Health Canada in Canada to process replacements. At present there is no word as to whether the update will be rolled out globally or not.
Just earlier today news came that Samsung had launched a new website where one could check if their Note 7 was safe or not by entering the phone's IMEI number but it was later taken down.
More on the Galaxy Note 7 Recall
STOP using your Galaxy Note 7 and immediately get a replacement
Indian Aviation Regulator (DGCA) bans the use of Galaxy Note 7 on flights
FAA advises against use of Galaxy Note 7 on flights, Australian airlines outright ban it
Here's how to get a refund or replacement for your Galaxy Note 7 in the US
Get a full refund for your Galaxy Note 7 purchased from T-Mobile
Samsung recalls Galaxy Note 7 worldwide amid fears of exploding batteries
Source: TheNewTribune