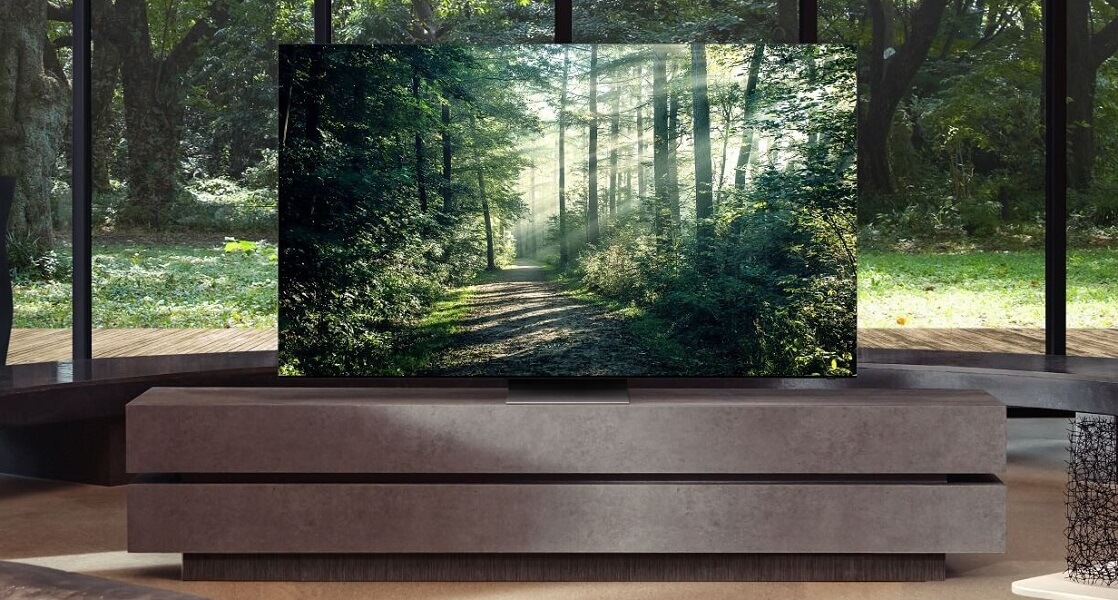 Samsung already unveiled its latest Neo QLED and microLED technology in its 2021 TV lineup along with a refreshed version of The Frame TV. Now the company has started invite for everyone to join it at the Unbox & Discover 2021 event that held virtually on March 2. According to the company, it will share its vision for how the company's latest innovative products are set to redefine the role of the TV through cutting-edge technologies, beautiful design.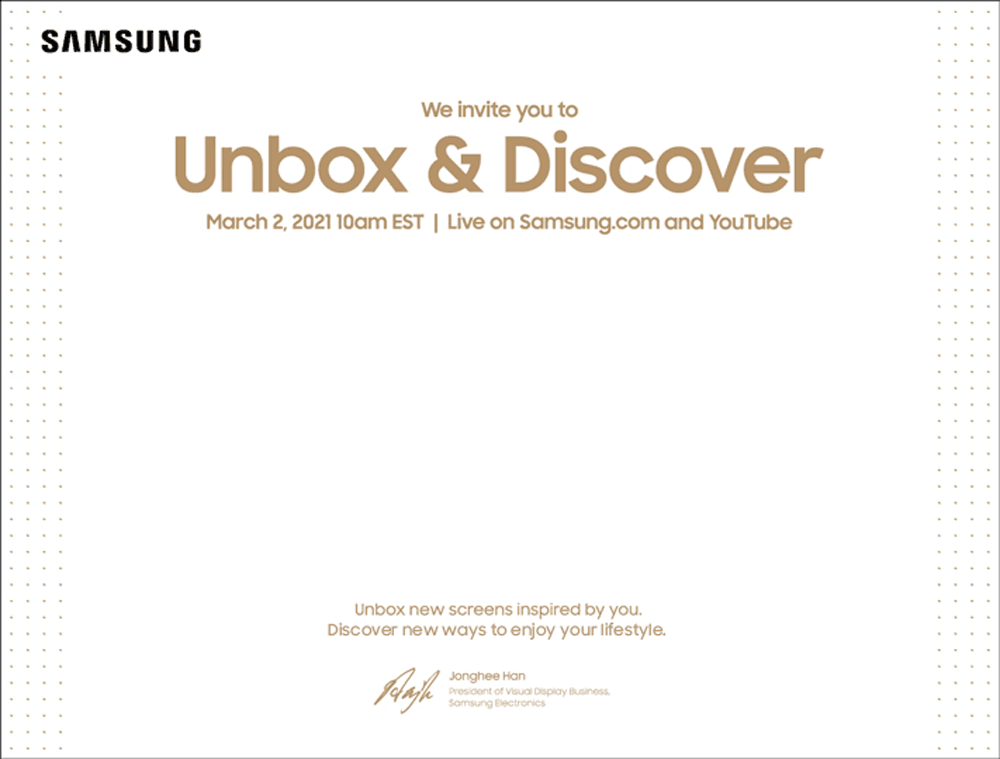 According to the renders, Samsung will introduce its QD-OLED TVs which are the combination of the pure colors of quantum dots with the advantages of self-emissive OLED panels. The company is also working to improve the accessibility of its TVs with features such as sign language zoom, better display of closed captions, and more.
According to the reports, the company may unveil more OLED and Neo QLEDs TVs for 2021. Recently, the company announced that it's going to mass-produce the world's first 90Hz OLED laptop displays in the first quarter of this year. We should know more details of the products at the Unbox & Discover 2021 event on March 2.