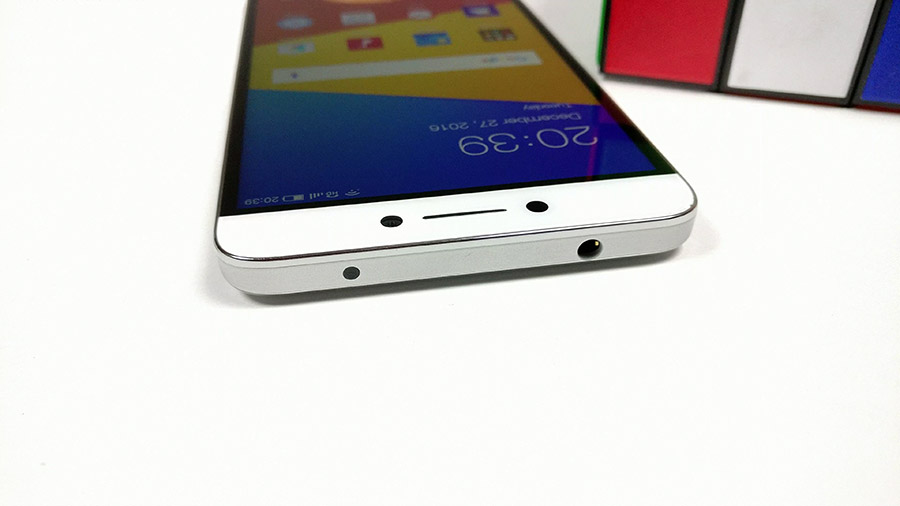 Smartphones have come a long way and there are several budget ones which now have universal remote functionality thanks to a tiny IR blaster or Infrared sensor. With a universal remote, you can control a variety of electronics in your house including TVs, AC, Lighting, Home Theater, DVD/Blu-ray Player and other household gadgets. So, instead of getting a separate remote why not choose a smartphone with the built-in functionality.
So here are the top phones with Universal Remote IR Blaster built-in:
Xiaomi Redmi Note 3
Coolpad Cool 1 Dual
Xiaomi Redmi 3s Prime
LeEco Le 2
LeEco Le 1s Eco
Xiaomi Redmi Note 3 - Full Specs | Compare
The Redmi Note 3 is among the cheapest smartphones that come with IR blaster functionality, it also has a remote app pre-installed with various configurations for your Sony, Samsung, LG TVs, AC, Set-top boxes, Cameras, projects and a lot more. The app on the phone is really easily to configure, you just choose the device you want to control with the IR blaster and then by tapping various actions like power on or off it tests whether the appliance is working. You can choose several different profiles for the same device or even setup different rooms to control appliances around your house. You can also install an app called Peel which helps with interacting with your TV while showing what is playing on it.
Coolpad Cool 1 - Full Specs | Compare
The recently launched Coolpad Cool 1 also packs an Infrared sensor at the top which can control various devices in your house. It also comes with an app pre-installed with several appliance profiles which can be configured easily. You can control your TVs set-top box as well easily without the need of a separate remote control. Given that this phone runs on Android there are several apps available on the Play Store which again help you in controlling appliances in your house. Apart from that the Cool 1 is a good phone as well as it packs dual cameras which worked really well, then you have the Snapdragon 652 processor inside which doesn't let is slow down and with the massive 4000 mAh battery inside you wouldn't be worried about using the phone as a remote control.
Xiaomi Redmi 3s Prime - Full Specs | Compare
The Redmi 3S Prime also packs an IR blaster at the top of the phone where you also find the noise-cancellation microphone. Right now the Redmi 3S and 3S Prime are the only budget smartphones which offer infrared-sensor letting you control home appliances like TV, set-top boxes and ACs. It again packs a huge battery with excellent battery life. The most interesting feature of having a universal remote in your smartphone is the ease with which they work, just point at your device wait for it to respond and you get the entire configuration right on your screen. The remote app also comes pre-installed on the Redmi 3S/Prime and can be found in the tools folder.
LeEco Le 2 - Full Specs | Compare
The Le 2 also managed to make our list of the top smartphones of 2016 under Rs. 15,000. It packs solid specifications and looks good too. Another thing that's great about the phone is the Remote Control "Le Remote" app which works with the IR blaster on the phone. It is easy to configure and works with most electronic devices in your house. Its infrared sensor is also located at the top of the phone which makes it easier to control devices and again it runs on Android, so you can also install several other infrared-enabled apps from the Google Play store.
LeEco Le 1s Eco - Full Specs | Compare
Although this is a slightly older smartphone, the Le 1s Eco still packs a punch when it comes to hardware along with a good display as well as solid build quality. It now runs on the same software as the Le 2 and also comes with the Le Remote or Remote control app pre-installed. I have tried this with by Sony TV and LG AC, both of them work fine with the phone's built-in infrared sensor. You can also create different profiles based on the devices you are using.