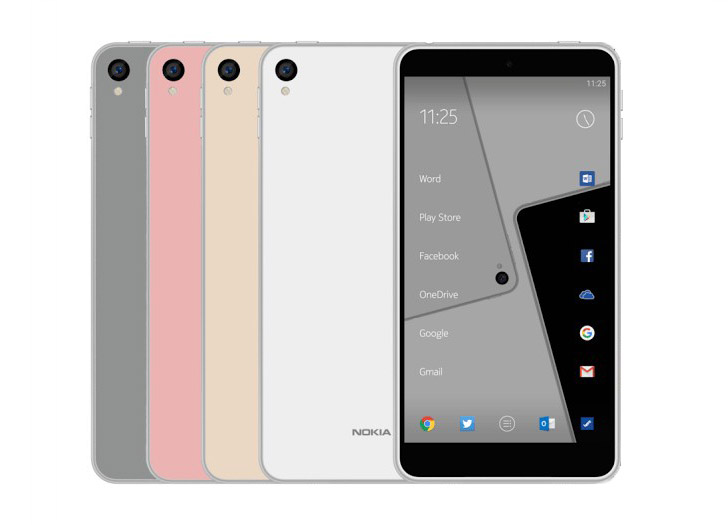 Nokia is all set to launch Android smartphones later this year, and we already have some information on them. Last we heard Nokia was working on high-end smartphones with Snapdragon 820 processors and now we have some benchmarks of the phones.
Now, the first smartphone called the Nokia 5320 runs on a quad-core processor clocked at 2.27 GHz but there's just 2GB RAM onboard according to GeekBench, which does mean that we may be looking at an early prototype. The company will definitely beef up the RAM in the production model and certainly it won't run on Android 4.4.4 KitKat.
The second Android smartphone leaked is the Nokia RM-1490. Things get a lot more interesting here. This one runs on the AMD A8-5545M APU processor with 2GB RAM but runs on an even older Android 4.2.2 version. This is a desktop class processor, so why was it running Android is anyone's guess. You can have a look at the scores of both phones below.
Both of these can just be early prototypes of what Nokia was working on back when it was under Microsoft and the Nokia X series was being developed. Or simply someone could have just faked these results.
Although these don't shed any light on what the next Android smartphones from Nokia may look like or what they will run on. Infact this will cause even more confusion, but one thing is for sure, we will get to see a couple of Nokia smartphones again by the end of this year and if things go well, possibly a few more in 2017.
Nokia 5320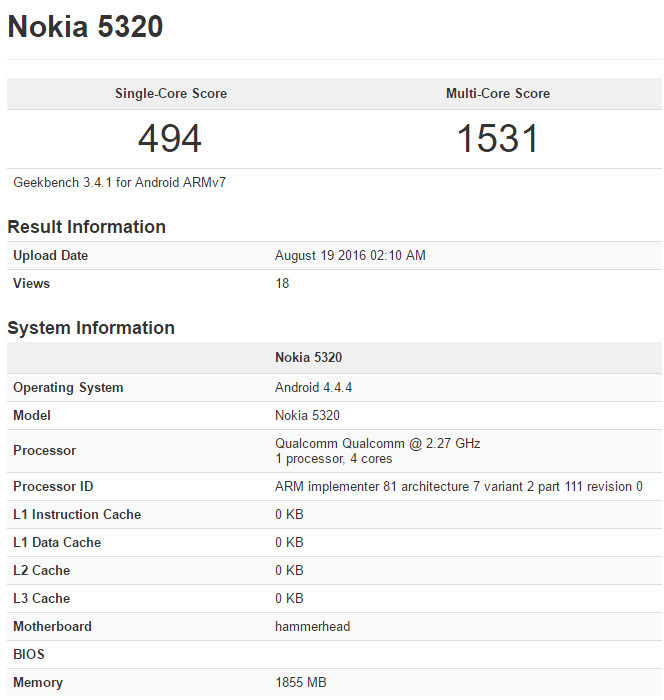 Nokia RM-1490