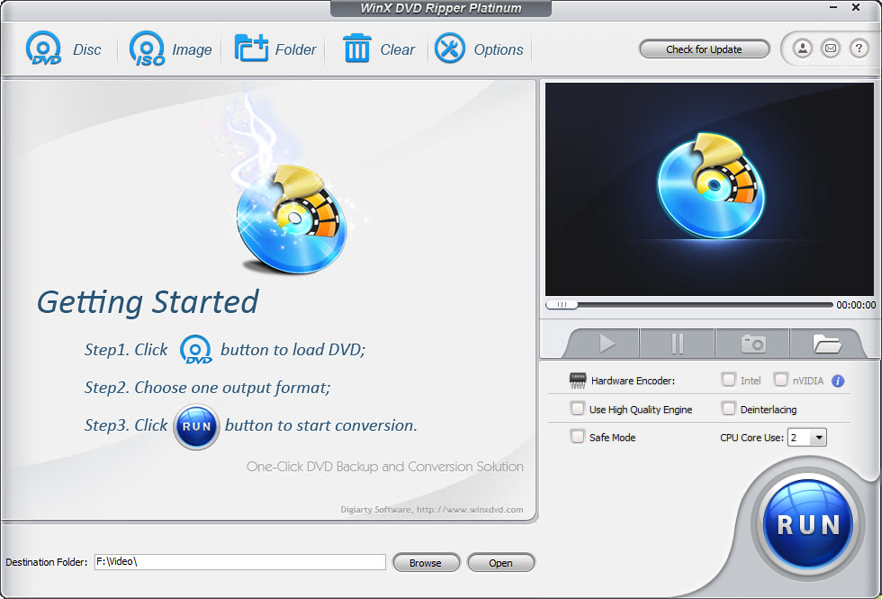 WinX DVD Ripper Platinum still sits at the top among DVD ripper software which allows you to rip DVD to MP4 for any device, be it your Android smartphone or PC. There are more than a hundred optimized conversion profiles tailored to smartphones and tablets which make sharing your memories easy. These are really helpful as you wouldn't end up with an unmanageable file size or poor quality. The company is also running its Easter Giveaway where you can get the premium version for free, check the download link at the end of the review.

Performance and Quality
It provides a lot of customization where you can fine-tune your rips by adjusting video bitrate, frame rate as well as the aspect ratio. Moreover, with the built-in video editor, you can make basic edits like trimming footage, cropping and editing subtitles. Even with these robust features, thanks to Hardware Acceleration, WinX DVD scored at the top of our tests. It also supports multi-core processing and hyper-threading for getting the most performance out of your system while converting files.
I tried converting an entire feature film DVD to MP4, and it took about 30 minutes even on my older system which is due for an upgrade.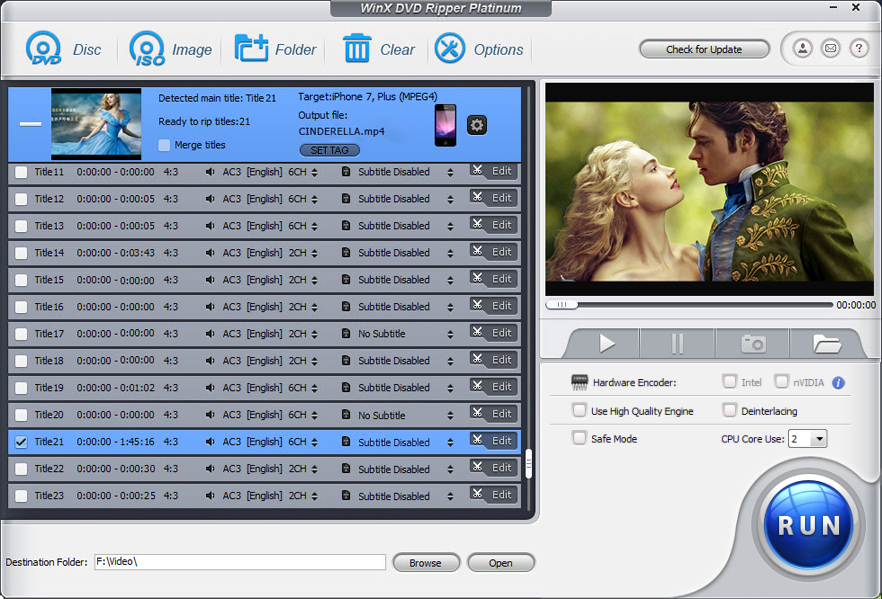 If you choose the highest quality there is almost 1:1 ratio in quality and you can't make out any difference between the original and ripped video. Not only DVD's, if you have a disc image or video TS folders saved on your system, you can convert them to MP4, WMV, AVI and MOV easily as well.
You can also clone a DVD completely to your hard drive and no conversion takes place. It copies the entire DVD even if it has DRM protection.
Editor's Note: You must check local laws if breaking DRM protection is legal or not in your region. Copying DRM protected content for personal use is not restricted in several regions, but make sure you adhere to local laws.
Why would you need a DVD ripper?
Again, coming back to the same point as above. DVD's can be region locked and come with DRM protection which may block you from playing them on other devices than the DVD player. So, they won't work on your PC and you won't be able to convert them using just any convertor. So, this is where WinX DVD really shines, you can convert such DVDs to MP4 videos for your PC, Android phone or your iPhone. So you can backup all your old DVD movies so that you can then play them back on all your devices. Moreover, you may also have children's stories and movies on DVDs which you can now rip to MP4 for the iPad or iPhone where everyone can enjoy them.
Interface Walkthrough
The interface is really simple to use. At the top, you have options to choose a DVD drive, an ISO image or a previously copied folder to rip to a digital format like MP4, MOV or AVI. Consider that you want to convert a DVD, just insert it in your drive and click on the DVD option and it will show up right there.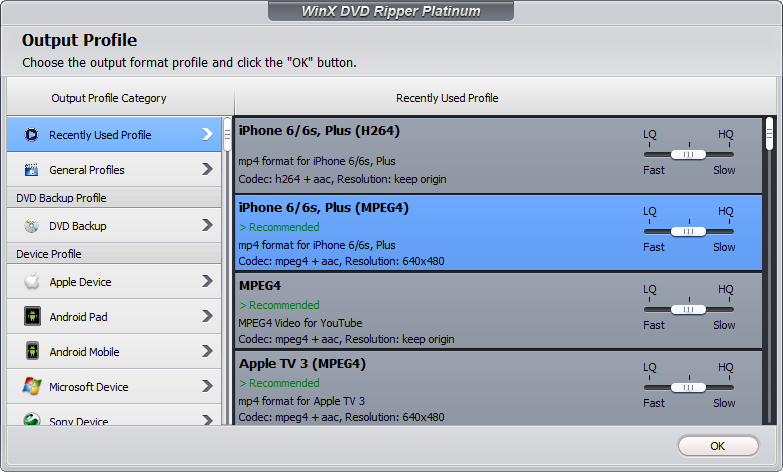 Then you get to choose the Output Profile, where the default will be set to recommended settings but you can move the slider around to get higher quality or smaller file size.

To manipulate settings further like bitrate, you can click on the gear icon. You can also see the preview of the video on the right to check everything is working fine.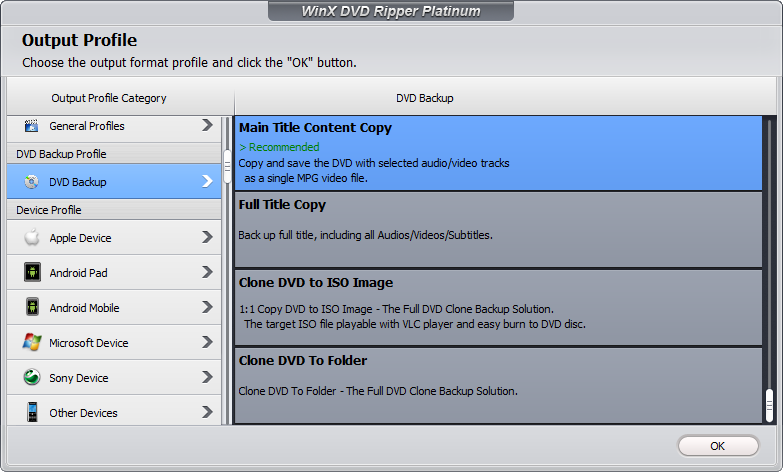 When using complete DVD backup you can choose main title content copy, full title copy, cloning it to an ISO image or to a folder. There are some neat editing options which you can use to trim videos too. To access that, you can just double-click a title. All this is backed by good technical support from Digiarty Software and there are several resources you can use to get started on converting DVDs.
Easter giveaway
You can download a free copy of WinX DVD Ripper Platinum in the company's Easter giveaway. It has all the features and by entering the giveaway you can also get the lifetime full version with regular updates.
The full version is currently also available at a discounted price of $19.95 down from its regular price of $59.95.
About Digiarty Software
If you want to learn more about the company behind WinX, they have more than a decade of experience in the industry. Digiarty is now a leader in personal and home-use video/audio applications on both Windows and MacOS. Along with DVD rippers, video convertors, iPhone file managers they have video/audio streaming apps as well.
Disclaimer: This is a sponsored post and may contain affiliate links, however any views or opinions expressed in this post are our own.