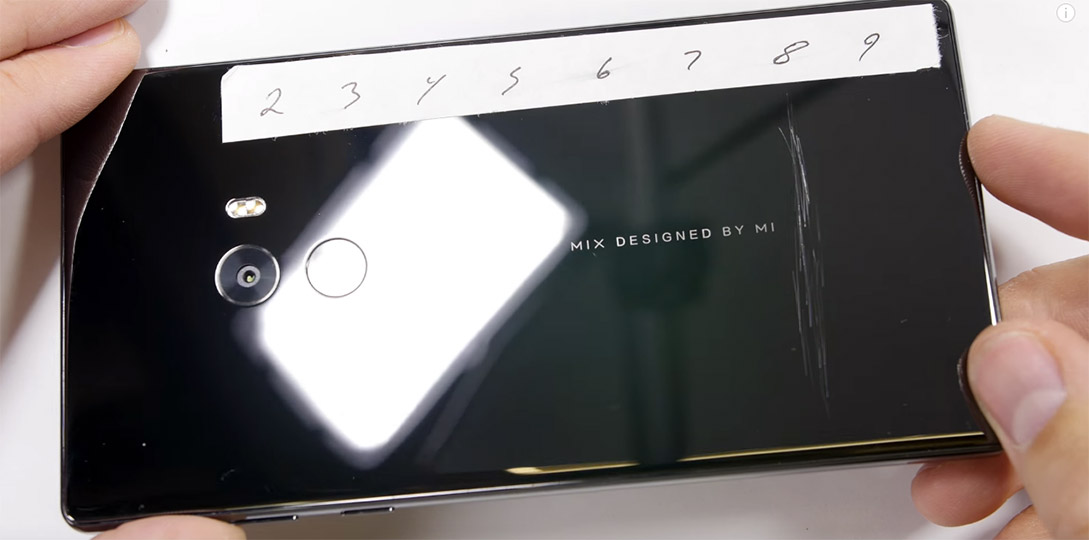 Xiaomi's Mi Mix bezel-less smartphone has just gone through JerryRigEverything's scratch, burn and bend test.
The Mi Mix is almost entirely made of ceramic which makes it extremely resistant to scratches but given the greater hardness of ceramic it is more susceptible to being broken when hitting a hard surface than say, Gorilla Glass.
Moreover, the front of the device is made of glass which scratches a bit easier than the back or sides of the phone. There is no metal used here, even the frame is made of ceramic which adds to the overall rigidity of the device. Now, coming to the bend test, the Mi Mix didn't show any signs of weak structural integrity, in fact, it held everything inside without giving up the ghost.
Read More: Everything you need to know about Mi Mix
Even in the scratch test, the ceramic body fared than glass, which is used on many smartphones nowadays. It's great to see Xiaomi coming up with a futuristic design, which the company can really call its own especially after being called out for copying Apple more than once. The Mi Mix shows what future smartphones may look like, and now all we need is a bit more shatter resistance to make the package complete.