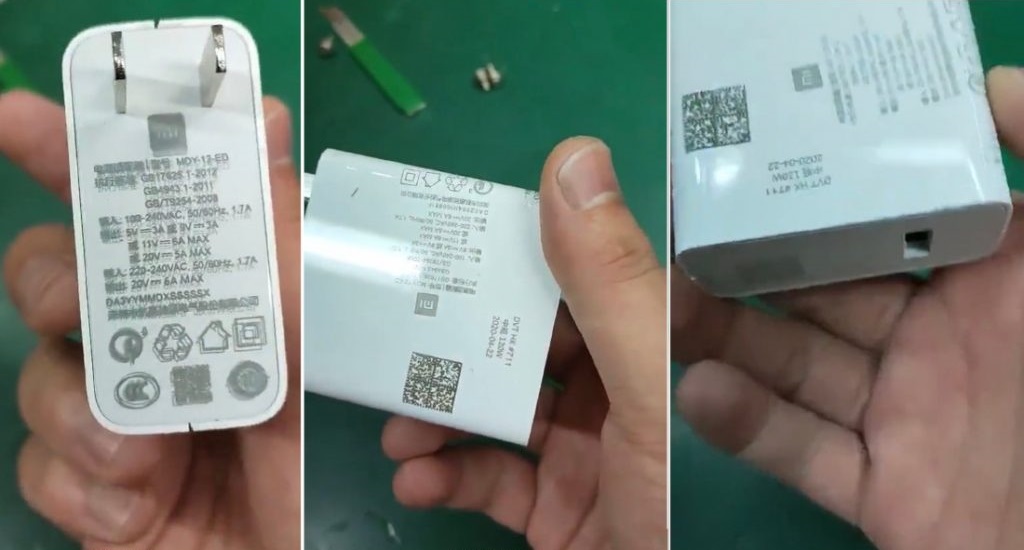 Xiaomi is going to announce its 120W Fast Charger with the model number MDY-12-ED has surfaced on 3C certification. It hints that we can expect the upcoming smartphone will comes with a 120W fast charger. The output power of the charger is 5V-3A, 11V-6A, and 20V-6A, and the charger has designed by Huntkey.

Xiaomi has already shown its 100W Super Charge Turbo fast charging technology, which can charge 4000mAh battery in just 17 minutes. The Xiaomi charger has surfaced in a video last month, where it shows similar specifications. It has a single USB Type-A charging port, while the company is using USB Type-C PD fast chargers that are available for its laptops.
According to the rumors, the 120W fast charging technology maybe debuts in the Mi MIX 4 or Mi 10s Pro that will launch later this year. We should know more details when it goes officially announced in the market.