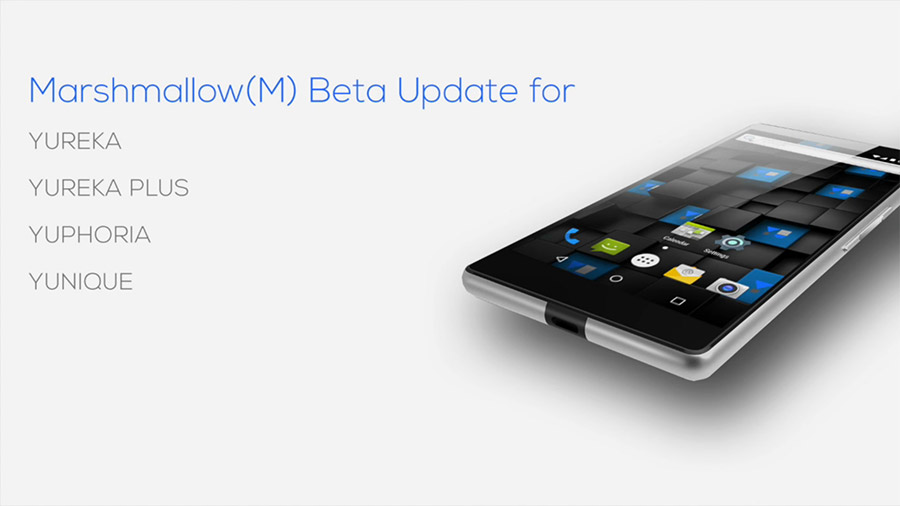 YU Televentures today announced that the Yureka, Yureka Plus, Yuphoria and Yunique will get updated to Android 6.0.1 Marshmallow in the next 30 days.
The company has begun testing its new "Project Highway" based Open Source Marshmallow build which is now available to download for the Yuphoria and Yureka Plus. You can just head over to developer.yuplaygod.com and download the beta builds to flash it manually. YU Televentures had recently announced that they would be working on their own open-source YU-Open-OS and the company is working on a rapid pace on that front.
If you look at the big picture, YU Televentures is building a repository with code curated from multiple sources including Google AOSP, Chipset Vendors and Various other ROMs alongwith customizations from the company to make an open source ROM to which the community can contribute to for use on both YU and other devices.
Marshmallow beta build for the Yunique and Yutopia smartphones will be available soon, lets see if a community focused approach (which the company already had with Cyanogen) can fix issues with these devices. The company will also launch its new flagship Yunicorn smartphone on May 31st, which should run on Android 6.0.1 Marshmallow.