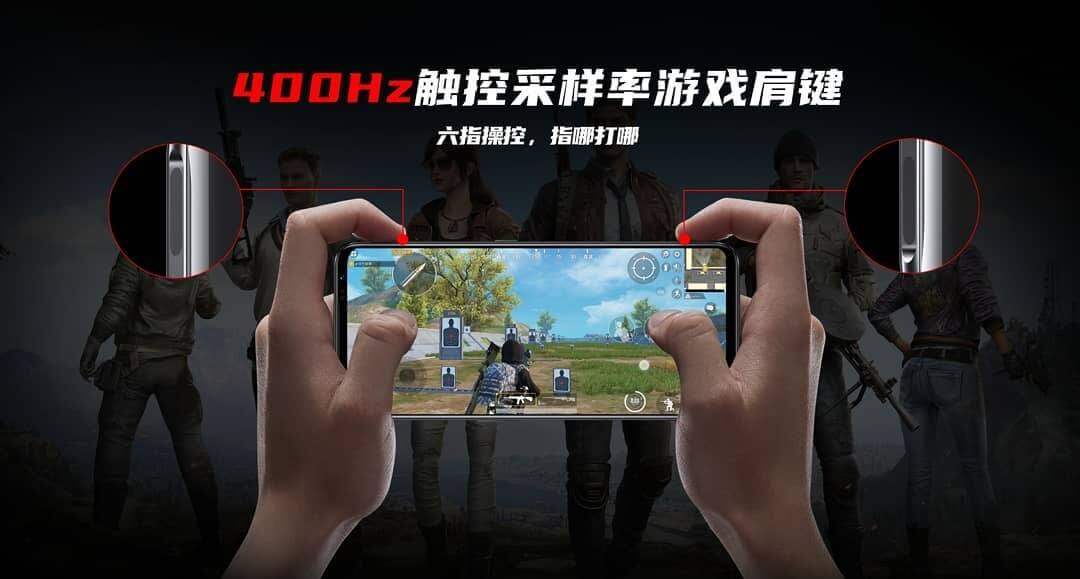 Update - Today, the company has confirmed that the phone will come with the first 165Hz refresh rate OLED screen and will feature a 400Hz touch sampling rate. This is a slight upgrade compared to the 144Hz refresh rate screen in the predecessor.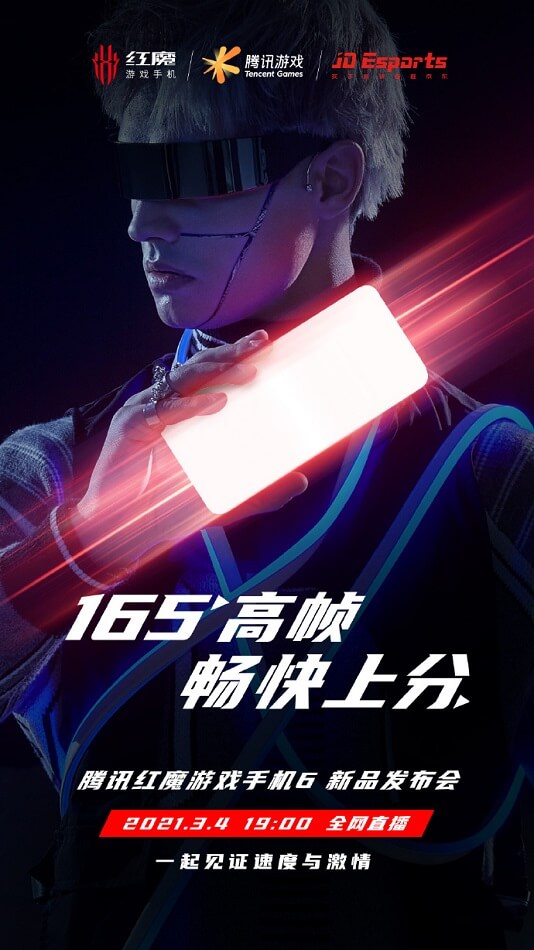 The teaser image also shows a small bezel on the top for the front camera. It will also support 10bit color depth, DCI-P3 full-color gamut, and will retain the dual-touch gaming shoulder trigger buttons.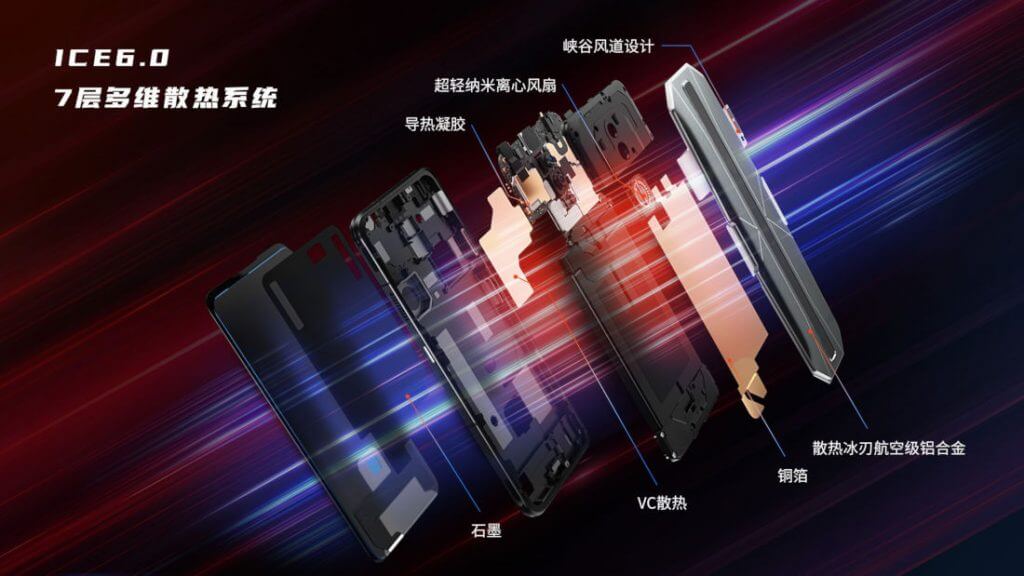 It also confirmed that the phone will come with the industry's unique combination of built-in fan with canyon air duct air cooling, VC liquid cooling (the industry's thinnest 0.33mm), thermal conductive copper foil, thermal gel, high thermal conductivity graphite, and aviation-grade aluminum alloy cooling blades. According to the company, it is the most complicated and precise seven-layer multi-dimensional heat dissipation system in the industry, helping to give full play to the full performance of Qualcomm Snapdragon 888.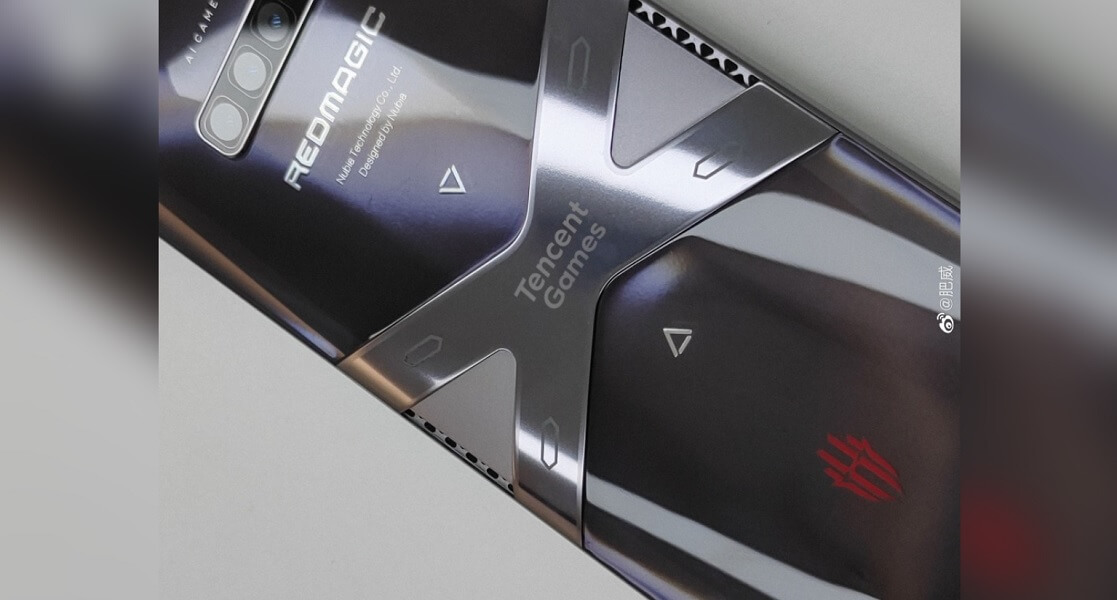 Earlier - Today, ZTE's President Mr. Ni Fei has confirmed that its latest flagship smartphone Red Magic 6 will be announced on March 4 in China after the company teasing the phone since last year. It also said that the Red Magic 6 will come with the four fastest technologies (machine translated from Chinese). The poster also shows four icons below the racing car, which likely depict an HRR screen, fast charging, better touch response, and a cooling fan for sustained performance.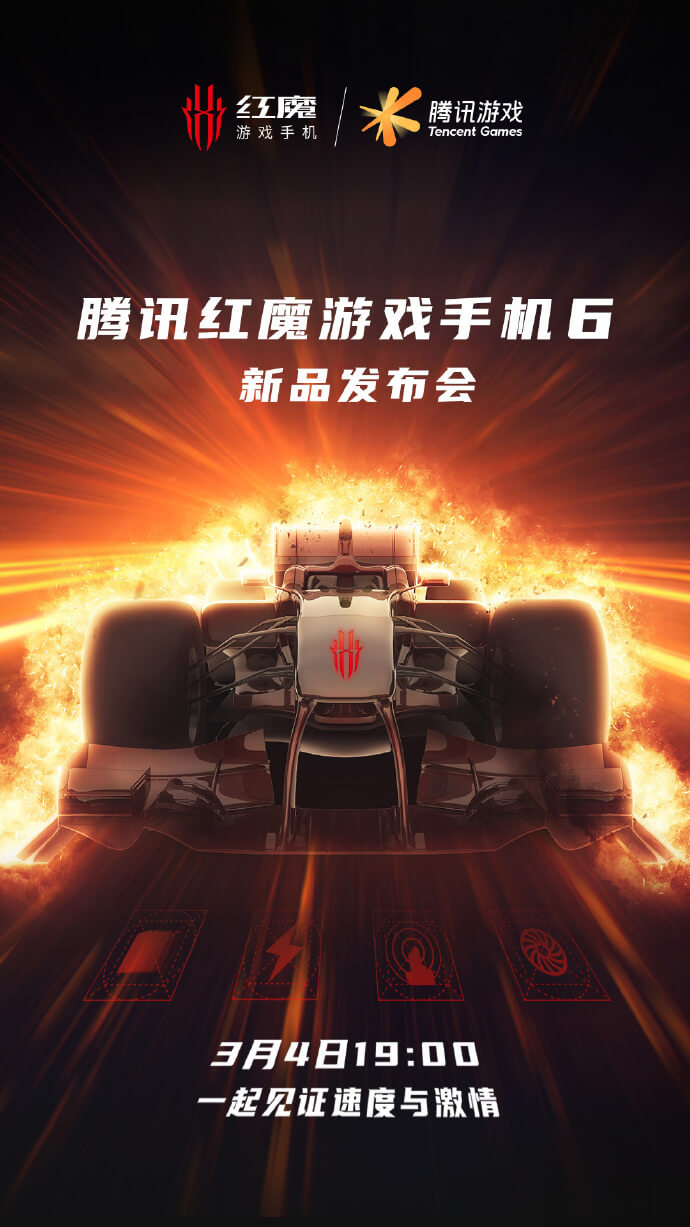 According to the company, the phone will come with a 4,500 mAh battery that supports 120W fast charging last month, which could be part of the Pro variant's specs, but the Red Magic 6 is said to be charged at up to 66W fast charging and is already received 3C certification. The phone will be powered by the latest Snapdragon 888 processor with up to 12GB LPDDR5 RAM, 256GB UFS 3.1 Storage and works on the latest Android 11.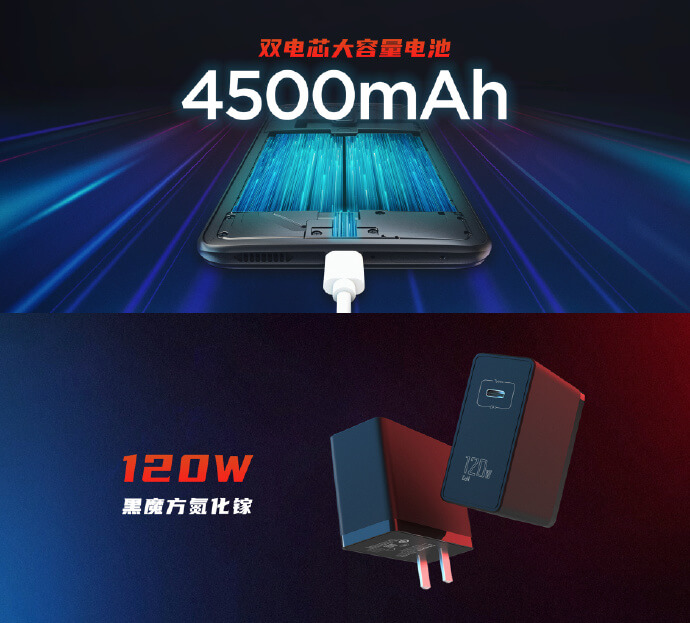 The company also shared a video earlier that revealed the fan will be "strengthened" and will bring a nine-axis spatial sensor that will track the phone's movement in multiple directions. Red Magic used a new fan + liquid cooling technology. The machine has a built-in high-performance centrifugal fan, and with the addition of a newly designed north-south permeable air duct, the ventilation volume and heat exchange has been significantly improved.
We should know more details and the full specifications of the phone in the coming days before the launch.