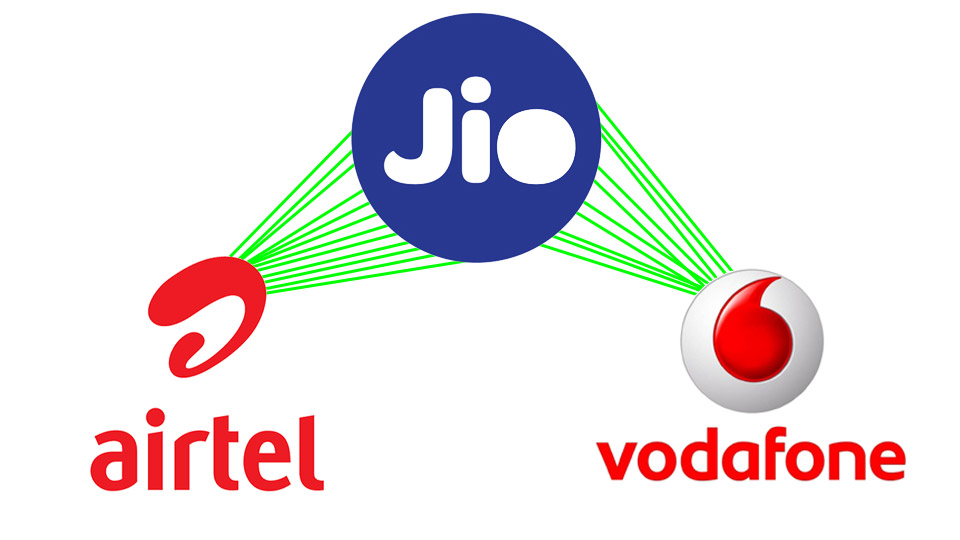 Both Vodafone India and Bharti Airtel have agreed to provide additional PoIs (Point of Interconnect) to Jio, after bilateral talks between stakeholders concluded successfully. In accordance with TRAI's guidance both will be offering Jio three times as many interconnection points to deliver a better experience to consumers in the country.
This would greatly reduce call drops from Jio to other networks. The Telecom Regulatory Authority of India had earlier tried to sit at the table with major telecom operators in the country, but that meeting didn't go so well. Later TRAI asked them to solve the issue among themselves and would only intervene if consumers suffer.
Here's what Airtel had to say:
With the latest augmentation, the total number of PoIs will become 3 times the present number of PoIs. Based on the current traffic pattern with all other operators, this capacity is sufficient to serve over 15 million customers, which is significantly higher than Jio's existing customer base.
and this is Vodafone's official statement:
Vodafone India has always provided Points of Interconnect (PoI) to other operators for all their fair, reasonable and legitimate requirements and will continue to do so.
Read More: Reliance Jio May Have to Extend Welcome Offer Beyond December 31st
Both operators were earlier on the fence about Jio providing unlimited free voice calling to all its users through December 2016 and later as well. TRAI was asked to intervene on the case of asymmetric traffic with far more incoming calls that needed to be handled by incumbent operators which would affect their network performance capping capacity. The monetary conditions regarding termination charges have not been disclosed yet. Given the new development, consumers will finally be able to see the benefit of better call quality from Reliance Jio and yes, also enjoy unlimited free voice calling without the fear of call drops or connection issues.