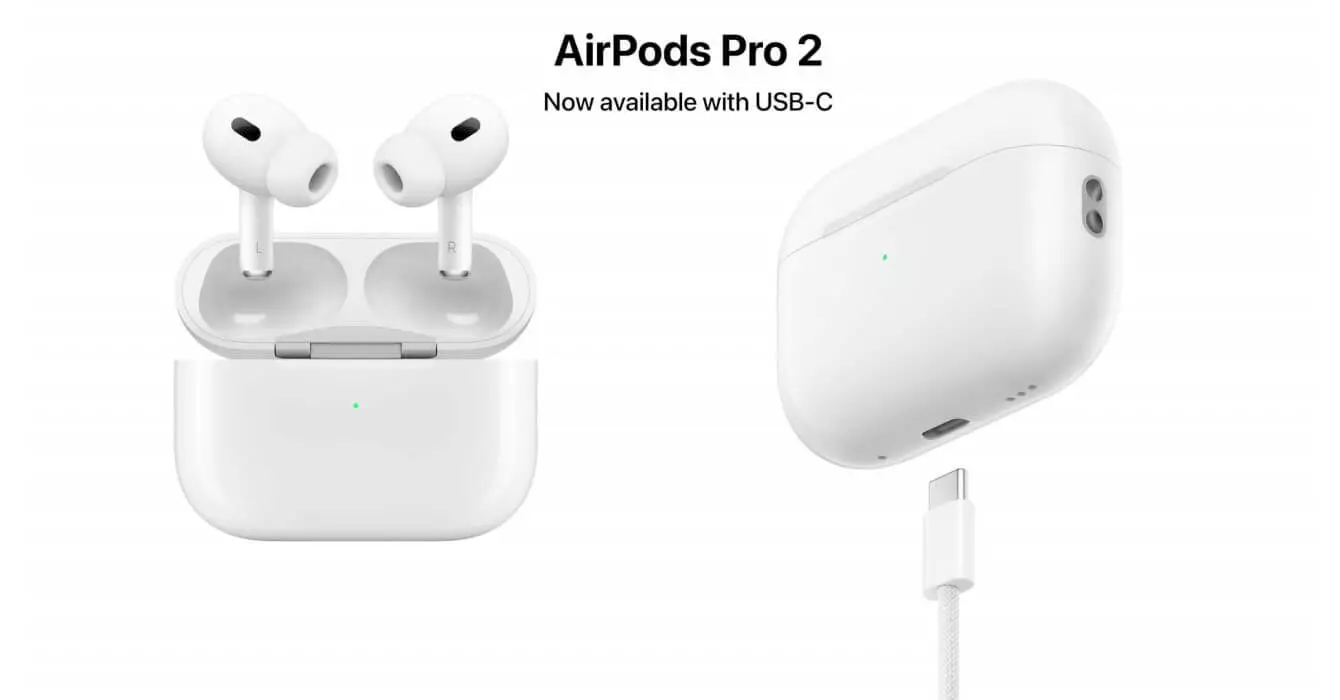 Apple unveiled some fresh additions to its product range during the iPhone 15 launch event. This includes the debut of the second-generation AirPods Pro 2nd Gen, which come with a USB-C charging case, and wired EarPods that feature a USB-C connector.
The upgraded AirPods Pro 2nd Gen now sport a MagSafe Case equipped with a USB-C port, a built-in speaker, and a lanyard loop. They make use of the Apple H2 headphone chip and incorporate the Apple U1 chip within the MagSafe USB-C Charging Case. These AirPods Pro can be controlled via touch and voice commands.
Furthermore, they boast Bluetooth 5.3 connectivity, Adaptive EQ, and two microphones dedicated to enhancing phone call quality by focusing on your voice. Notably, these new AirPods Pro support Personalized Spatial Audio, providing an immersive sound experience that appears to emanate from various directions.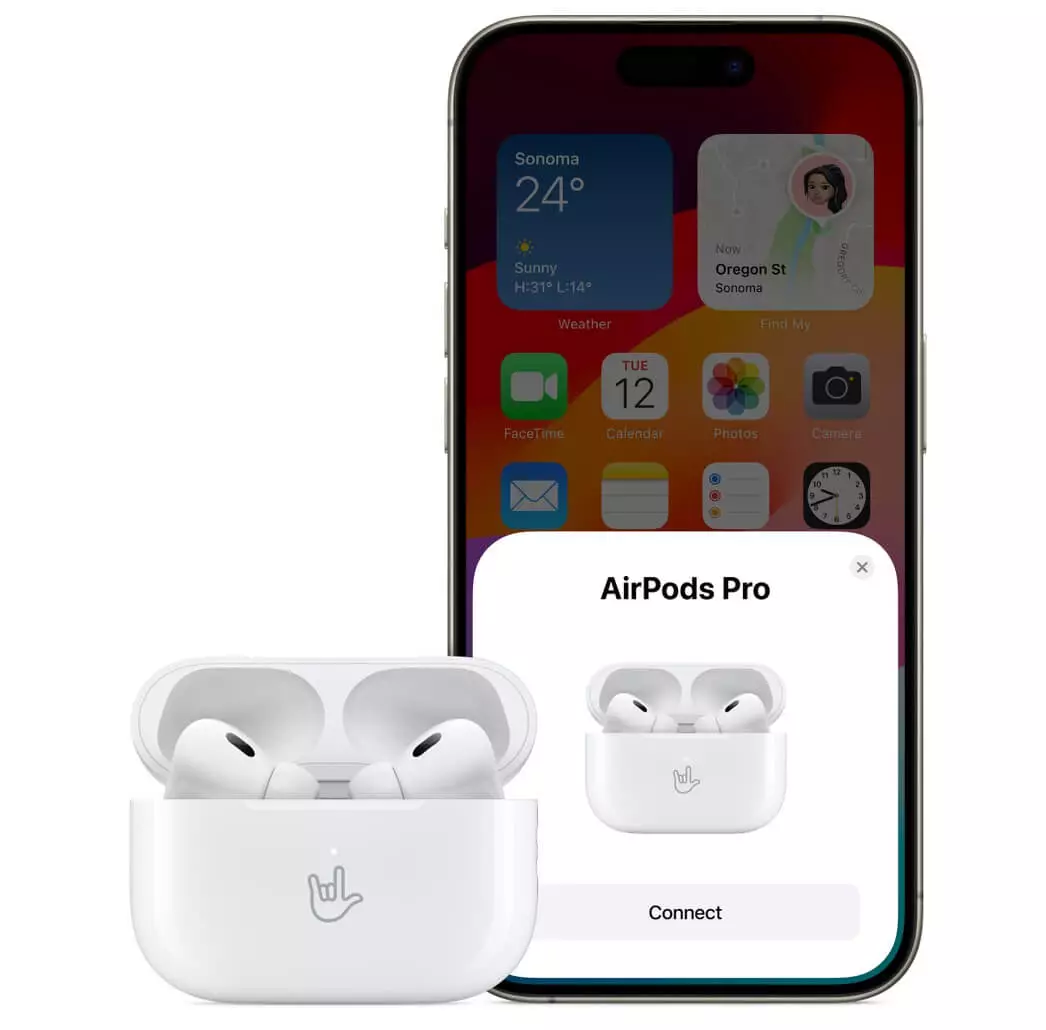 These also offer support for Lossless Audio with exceptionally low latency, specifically optimized for Apple Vision Pro. The company explained that the H2 chip found in the latest AirPods Pro, in conjunction with the wireless audio protocol, enables the delivery of robust 20-bit, 48 kHz Lossless Audio, accompanied by a significant reduction in audio latency.
In addition to this, they come equipped with Active Noise Cancellation and Transparency mode, allowing users to regulate the extent of external noise they want to hear. When using Active Noise Cancellation, you can enjoy up to 6 hours of uninterrupted listening time, and when combined with the charging case, you can extend it to an impressive 30 hours. Furthermore, these earbuds are designed to withstand dust, sweat, and water, boasting an IP54 rating for durability.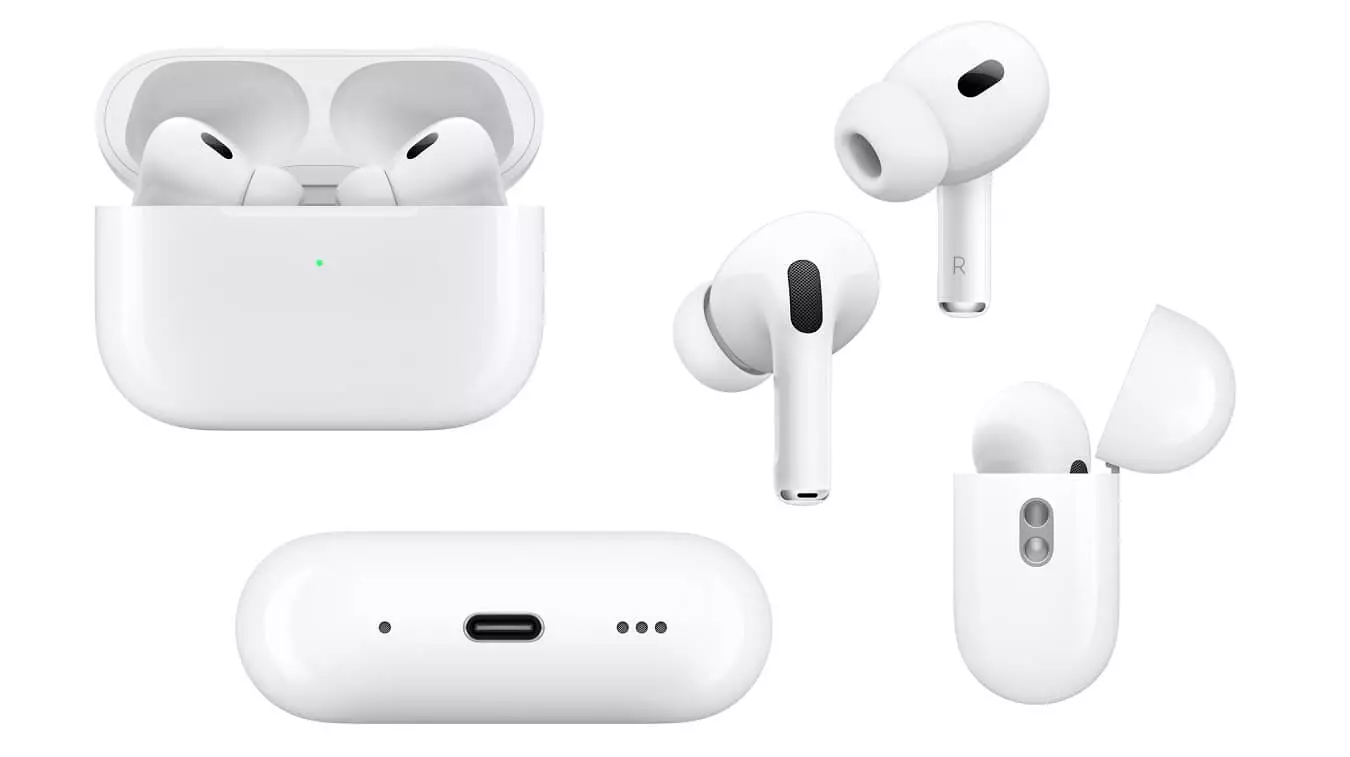 Apple AirPods Pro (2nd Gen) with MagSafe Case (USB‑C) Specifications -

Driver
Custom high-excursion Apple driver with high dynamic range amplifier

Connectivity
Bluetooth 5.3 wireless technology

ANC Mode
Active Noise Cancellation

Processor
Apple H2 headphone chip; Apple U1 chip in MagSafe Charging Case

Sensors
Dual beamforming microphones, Inward-facing microphones, Skin-detect sensor, Motion-detecting accelerometer, Speech-detecting accelerometer, and Touch control

Audio
Personalized Spatial Audio with dynamic head tracking

Features
In Case Speaker, Conversation Boost, Precision Finding, Adaptive Transparency, Adaptive EQ

Water Proof
IPX4 both the AirPods Pro and charging case
Battery

AirPods Pro: Up to 6hrs of playback time; Up to 4.5hrs of talk time (with Spatial Audio and Head Tracking enabled)
AirPods Pro with MagSafe USB-C Charging Case: Up to 30 hours of listening time; Up to 24 hours of talk time
5 minutes in the Case provides around 1 hour of listening time or around 1 hour of talk time

Pricing and Availability -

Interested customers can place orders for the second-generation AirPods Pro with a MagSafe Case (USB-C) today, priced at Rs. 24,900. These will become available in retail stores starting on September 22, 2023. It's worth noting that the case is currently not available for separate purchase.
Apple Accessories -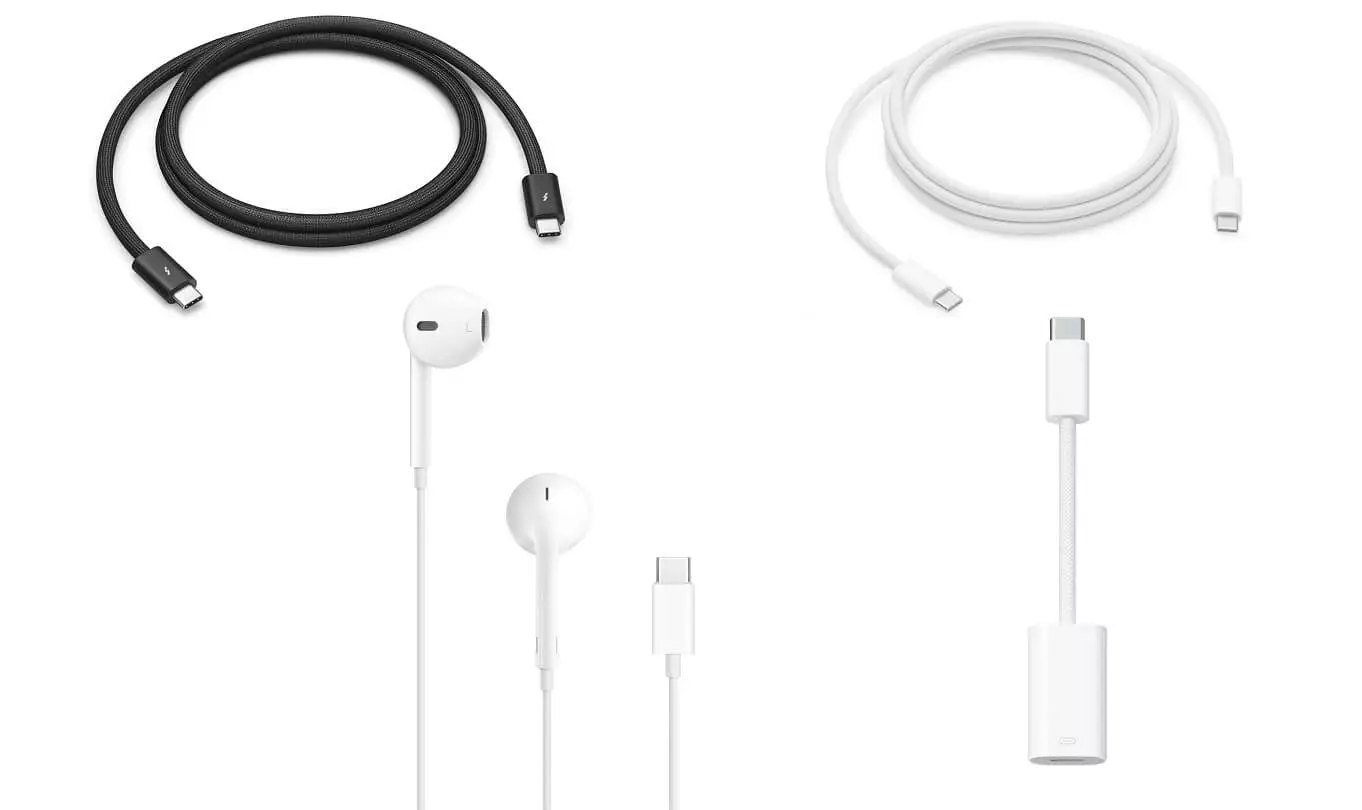 Apple has unveiled fresh additions to its accessory lineup, including wired EarPods featuring a USB-C connection and they introduced a USB-C to Lightning adapter tailored for use with older accessories. Apple has brought forth a new Thunderbolt 4 Pro cable, now accessible in a shorter one-meter variant, complementing the existing 1.8-meter and 3-meter options. Furthermore, they have introduced the 240W USB-C Charge Cable (2 meters) designed to facilitate charging at a robust 240-watt rate while maintaining data transfer speeds at USB 2 levels.

Apple Accessories Prices -
EarPods (USB-C) – Rs. 2000
USB-C to Lightning adapter – Rs. 2900
Thunderbolt 4 (USB‑C) Pro Cable (1m) – Rs. 6900
240W USB-C Charge Cable (2m) – Rs. 2900
60W USB-C Charge Cable (1m) – Rs. 1900
These accessories are currently in stock at Apple Stores and will soon be made available at Apple-authorized retailers.