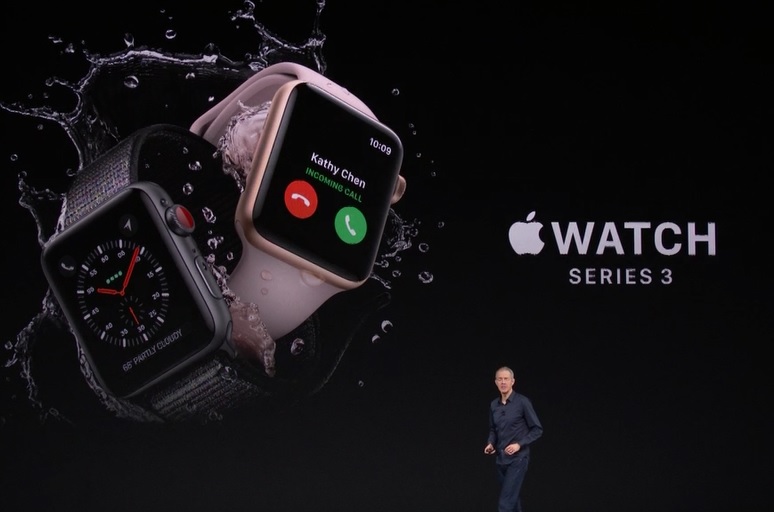 At its event at the Steve Jobs theatre, Apple today announced the Watch Series 3 with cellular connectivity. It is now swim proof as well and you can stream songs directly on the watch without it being tethered to your phone.
You can also directly make phone calls on the Apple Watch 3 without being connected to a phone, it uses an e-SIM which has the same number as your iPhone. The specs have been upgraded since last time, it now features a 70% more powerful dual core processor.
The Watch Series 3 runs on Watch OS 4 which brings with it more intelligent heart rate tracking. The watch will now show an alert if it detects faster heart-rate even if you are inactive. The new Apple Watch will come in Space Gray color, gold, rose gold, along with an additional ceramic grey color option. There is a new Sports Loop band for people with a more active lifestyle.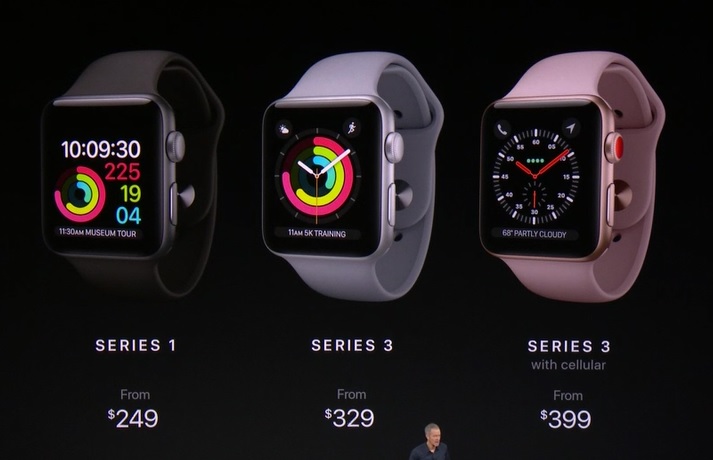 The Apple Watch Series 3 has been priced at $399 for the cellular variant, $329 for the non-cellular option. The Apple Watch Series 2 will still be available at $249.