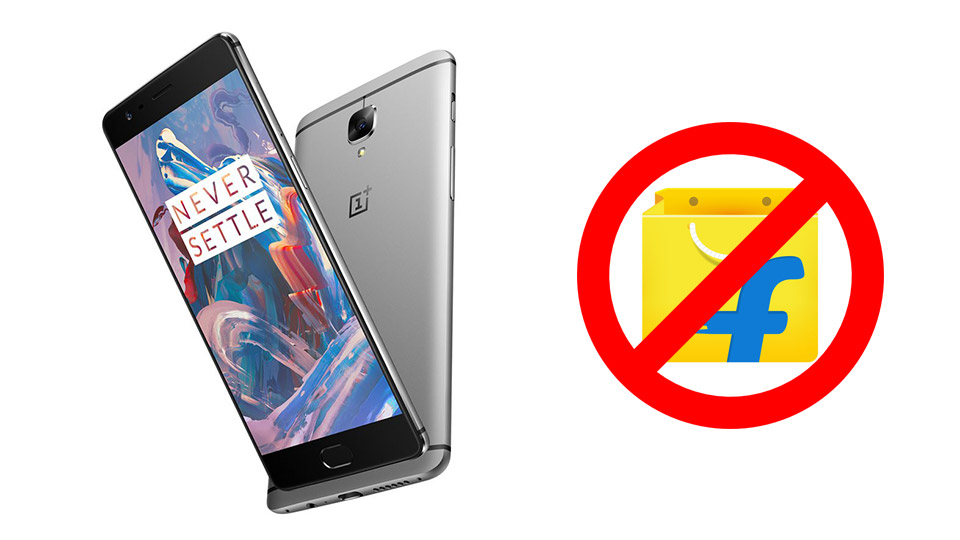 Update 17-12-2016: OnePlus 3 is back on Flipkart listed in Soft Gold color priced at Rs. 18999. You can also avail another 10% discount on it with SBI credit/debit cards bringing the price down to just Rs. 17499. It will be available tomorrow 18th December at 4 PM. Warranty is said to be one year, but there is no confirmation from OnePlus.
Yesterday, Flipkart had listed the OnePlus 3 for Rs. 18999 going on sale during its Big Shopping Days on December 18 at 4 PM. But Carl Pei, OnePlus co-founder intervened and said that they were still an Amazon exclusive, the Flipkart units could be second hand.
Later Carl Pei, also asked Sachin Bansal about Flipkart's stunt with the OnePlus 3 listing and huge price drop. Neither he nor we got any official response from Flipkart but for now, the OnePlus 3 listing both on the products page and the Big Shopping Days deals page has been removed. Read More: OnePlus Co-Founder, Carl Pei calls out Flipkart on its OnePlus 3 listing
OnePlus India yesterday also questioned the authenticity of the units procured by Flipkart. The "OnePlus 3 on Flipkart" saga seems to have fizzled out giving Flipkart undue publicity for its upcoming sale, and Amazon fuming in the midst without being an active member of the conversation.
But we would live to get your opinion on this devious ploy by Flipkart. Was it just a marketing gimmick to bring the sale to a limelight or was there something far darker in the works? Hit us in the comments section.