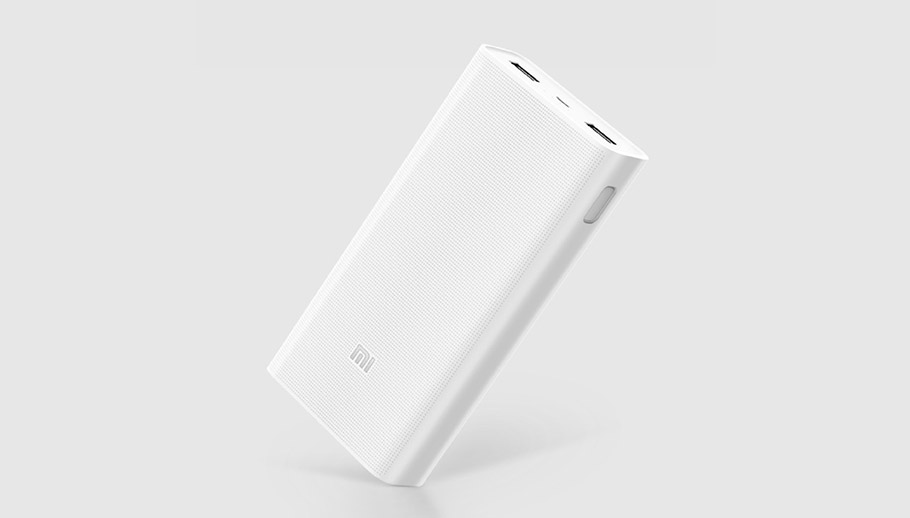 I loved the first-gen 20000 mAh power bank from Xiaomi. Made of plastic it was relatively lighter than Xiaomi's metal clad offerings but was still very sturdy. In fact, that's the one I still use to charge my OnePlus 3 when I can't find a power outlet. Now, the company is bringing in a massive upgrade which I am sure you will like as well.
The new Mi 20000 mAh power bank from Xiaomi packs two-way fast charging support, meaning that you can charge the power bank faster along with the device that is being charged. Pass through charging is available here as well.
There are two USB ports here both capable of delivering 3.6A at 5.1V when two devices are plugged in. When a single smartphone is plugged into the power bank you get Qualcomm's Quick Charge 3.0 speeds (5V/2.4A, 9V/2A, 12V/1.5A) with either of the ports.
As I said earlier the build still remains the same with ABS plastic being used as the shell to provide cover for the battery cells and circuitry inside. Its 23.9mm in thickness but slightly less tall and wide than before. The new 20000 mAh Mi Power Bank will be going on sale on December 19th in China for 149 Yuan (Rs 1450 Yuan / $21). At present, there is no word if or when it will come to India.