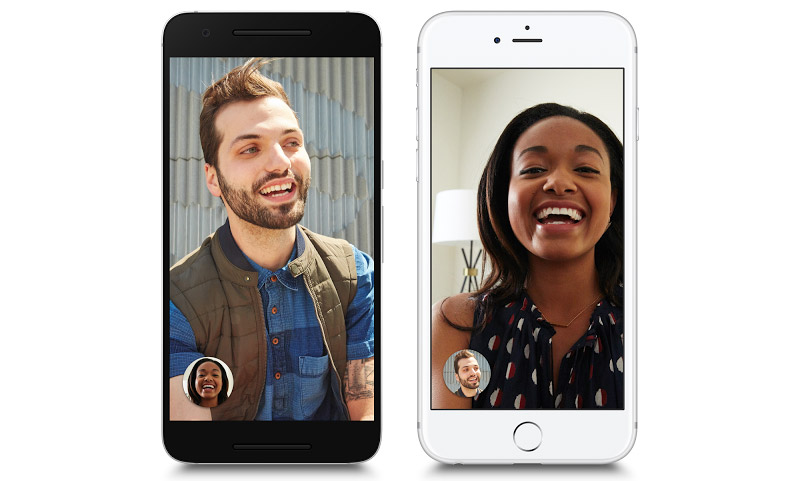 In just a week Google's new video messaging app, Duo has clocked over 5 million downloads. Announced back at I/O, Google Duo is a simple cross platform messaging app which works on both Android and iOS.
Today, Sundar Pichai took to Twitter to announce that the app had crossed 5 Million downloads in just a week of its release on the Google Play Store. There is no word on number of installs on iOS.
Google Duo now over 5M Android downloads in a week! https://t.co/ctwn131gYq

— sundarpichai (@sundarpichai) August 25, 2016
Coming back to Duo, its a one-to-one video conversation app which has one neat feature, Knock Knock, it lets you see what your caller is doing even before you answer the call. But that's not all, the app is quite intelligent in handling connections and reduces resolution and framerate based on your network bandwidth. It can also seamlessly switch between a mobile network or WiFi without disrupting your conversation.
At present Duo only supports video calling but Amit Fulay had said earlier that audio only calls will be coming to the service soon. Google has another messaging service for text messages, Allo which hasn't been released yet. It makes use of Google Assistant for predictive text input and comes with an Incognito mode which clears all messages send using the mode. You can carry on a conversation with chatbot, get automatic reply suggestions for your conversation and a lot more.
Download: Android -