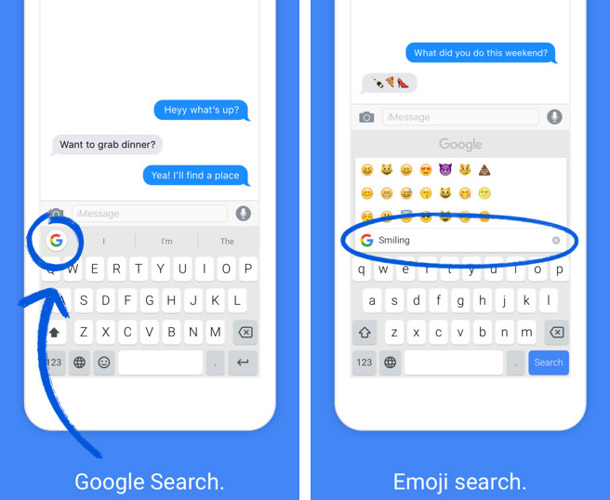 Google has released a new keyboard for the iPhone and iPad dubbed the GBoard, which lets you search, send GIFs, emojis without even leaving the app you were using.
Moreover, you now have Glide Typing which is just a fancy word for gesture typing allowing you to type by just swiping your finger over letters instead of tapping on single letters.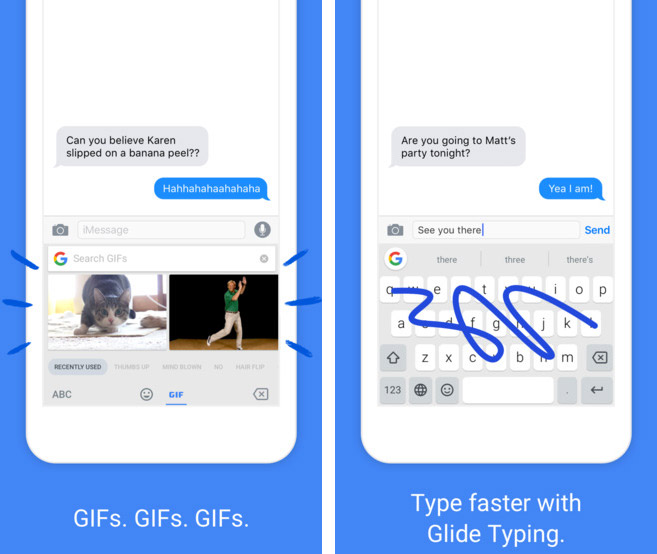 The most intuitive part about the keyboard is the inbuilt Google search, just tap on the "Google" icon in the keyboard which allows you to search from within the app you are in and share with just a single tap. Just to give you an insight you can readily search for nearby stores, restaurants, videos, images, weather forecasts, news, sports scores and pretty much everything you can search through Google.
Moreover, GBoard remembers the words you have typed earlier to help predict when you are typing text or search queries, and all the data is stored on your device to which neither Google nor any other app has access to.
You can download the new Google GBoard keyboard for your iPhone and iPad here.