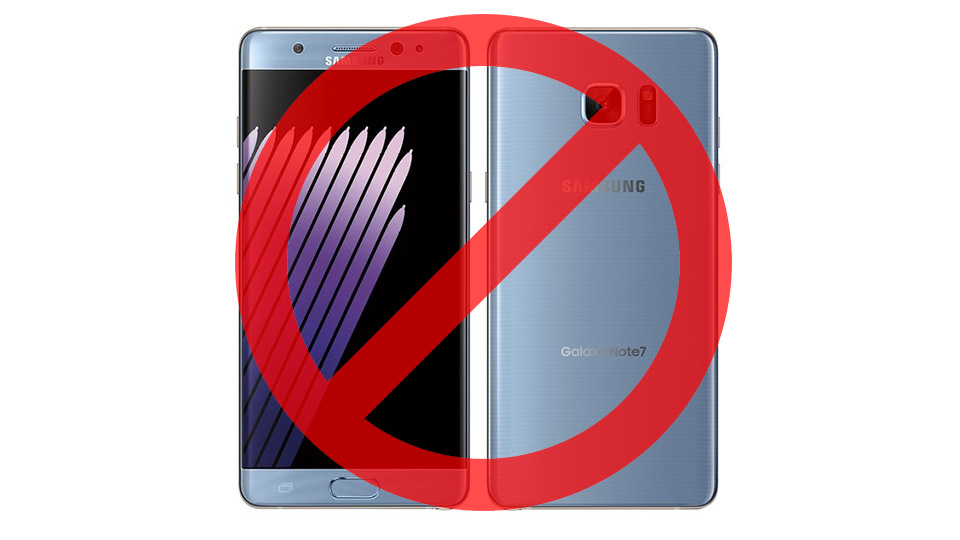 Indian Aviation Regulator, the Directorate General of Civil Aviation (DGCA) has banned the use of Samsung Galaxy Note 7 on flights. You would not be permitted to carry the Galaxy Note 7 in your checked in baggage and can only carry it in your hand-bag or on your person, but it should be switched off for the entire duration of the flight.
This comes in wake of the US FAA (Federal Aviation Administration) advising against the use of the Note 7 on flights, and Australian Airlines outright banning its use or carrying in checked-in baggage.
Samsung had recently issued a worldwide recall of the Galaxy Note 7 due to issues with its battery which may cause explosion when it's charging. There have been several reports about damage to properly and household due to the Note 7 catching fire but thankfully no one has been hurt yet. Carrying the Note 7 on a flight can be a risk, therefore it stands to reason for aviation authorities to ban its use even though it might be of inconvenience to some.
This statement comes in mere hours of the FAA ruling. DGCA Chief BS Bhullar added:
The order comes into immediate effect. This has been issued keeping air safety in mind.
Statement from Samsung India:
We are aware of the Directorate General of Civil Aviation (DGCA) notice. Consumer safety and peace of mind are our top priority. Galaxy Note7 sales have not started in India, and we have delayed sales to alleviate any safety concerns. We plan to expedite new shipments of Galaxy Note7 soon to reduce any inconvenience for our customers
All Indian carriers will now be informed of the ban and be prepared for a more stringent check for your smartphones at airports. Although the Galaxy Note 7 never went on sale in India, tourists or residents who have purchased the phone outside India or have imported it would need to keep the phone stowed in their hand baggage during flight.
Update: Statement from Samsung India Spokesperson added.
Via: TOI