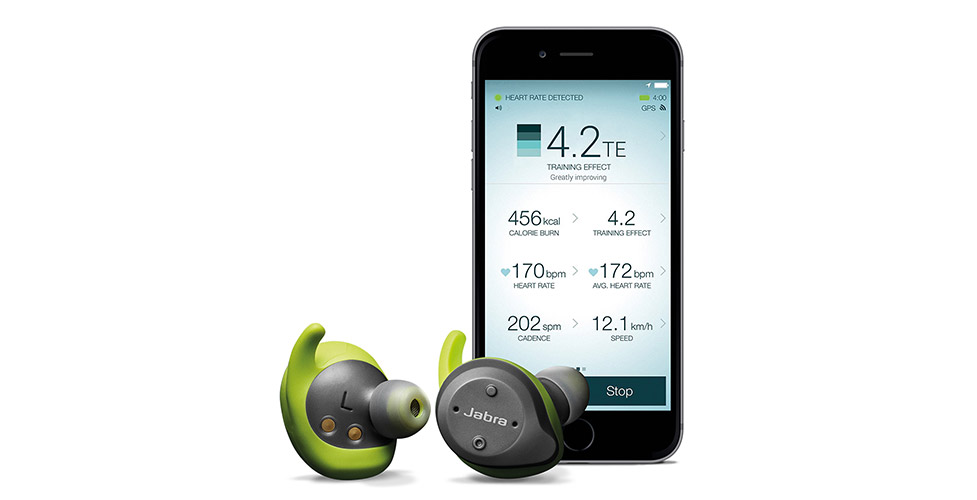 Jabra has launched its updated Elite Sport waterproof wireless earbuds in India. These pack personalized fitness tracking with in-ear audio coaching that provides real-time feedback on your regimen.
There's heart-rate monitoring available through the in-ear headset as well. The Jabra Sport Life app, available for both iOS and Android further enhances the functionality with VO2 Max measurement, race-time prediction, recovery advisor and videos on each of the available exercise routines.
There are 2 microphones built into each of the two headsets, which provide noise cancellation for calls. Moreover, you can also use just one of the earbuds for calls or connect them both for stereo music playback. There is a 3-year warranty against sweat and the earbuds are water-resistant with an IP67 rating. These can withstand fresh water up to 1 meter for 30 minutes without any damage.
Talking about the completely wireless Elite Sport earbuds, Jabra CEO, René Svendsen-Tune, added
What truly excites me about our first true wireless earbuds is that they offer an experience that only Jabra can bring-to-life. We've used our R&D expertise from across the GN Group to deliver not just the most technically advanced true wireless sports earbuds, but actually the most complete cord-free experience for our customers. Jabra Elite Sport is an example of an intelligent sound solution that delivers calls and music very well, and does so much more besides.
Battery-life
Jabra claims that the Elite Sport can now last up to 4.5 hours with continuous stereo music playback or calls or up to 200 hours of standby. The charging case adds 2 further charges, so you get 9 hours of music playback additionally on the case.
Pricing and Availability
The Jabra Sport Elite is priced at Rs. 18,990 and will be available from August 8th, 2017 through Amazon.in and Headphonezone online, as well as through several offline retailers including Chroma.