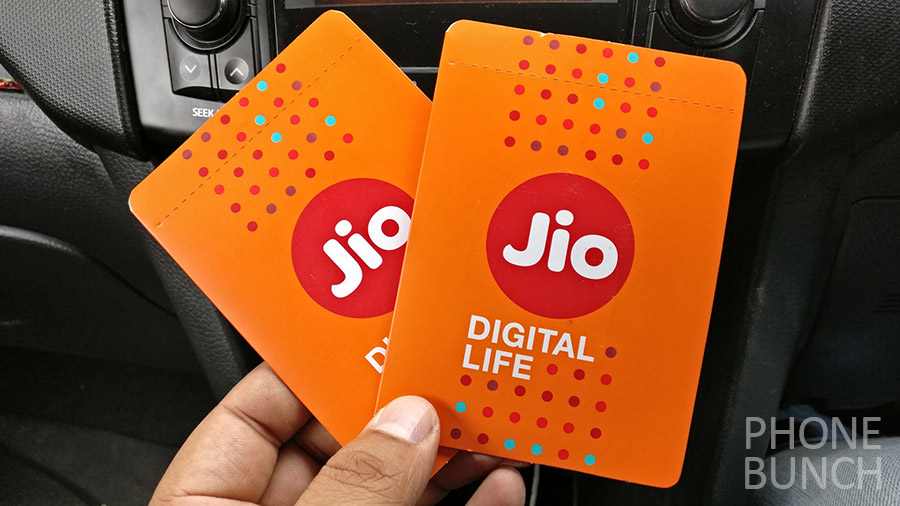 Another day, another manufacturer joins the Jio 4G preview offer. Today, Vivo, HTC and Intex have joined the partner offer for Jio 4G where you would be getting 90 days free data, voice calls, video calls and SMS for free. Still there is no word on Motorola, Lenovo or Xiaomi joining the Jio bandwagon.
We had 15 manufacturers till now join the Reliance Jio Preview offer and with the three new additions it makes it 18. So we now have:
Here are the HTC devices eligible for the Jio 90 days free data offer:
Desire 626 dual Sim, Desire 628, Desire 630, Desire 728 Dual SIM, Desire 820, Desire 820Q, Desire 820S Dual Sim, Desire 825, Desire 826, Desire 826 DS, Desire 828 DS, Desire 830, Desire Eye, HTC 10, HTC 10 Life style, One A9, One E9 S dual sim, One E9+ Dual Sim, One M8, One M8 Eye, One M9 Plus, One M9e, One ME Dual Sim, One X9
Vivo Smartphones which can avail the preview:
vivo V3, vivo V3Max, vivo Y21L, vivo Y51L
Intex Smartphones eligible for Jio 4G Preview offer:
Aqua 4G, Aqua 4G Star, Aqua 4G Strong, Aqua 4G+, Aqua Ace, Aqua Ace 2, Aqua Ace Mini, Aqua Craze, Aqua Eco 4G, Aqua GenX, Aqua Music, Aqua Power 4G, Aqua Raze, Aqua S7, Aqua Secure, Aqua Shine 4G, Aqua Strong 5.1, Aqua Super, Aqua Trend, Aqua Turbo 4G, Aqua View, Aqua Wing, Cloud 4G Smart, Cloud 4G Star, Cloud Crystal 2.5D, Cloud Fame 4G, Cloud Flash, Cloud Glory 4G, Cloud Jewel, Cloud String HD, Cloud String V2.0, Cloud Swift
Availing the offer is easy, you just need to follow the steps listed here but just to give you a brief, you need to download the Mi Jio app from the Play Store, tap on Get Jio SIM and then follow the instructions. We also have an activation guide in the previous link, so please do check it out.
VoLTE support on your phone is not mandatory to use Jio services as you can make calls through the Jio Join app.
At present there is no word on when exactly the Jio 4G services will be going live without the preview offer, but till its available, there's no harm in testing out their services. From what we have come to know, data prices will be very low for Jio. Something in the realm of 10s of GBs for Rs. 400 - 500.