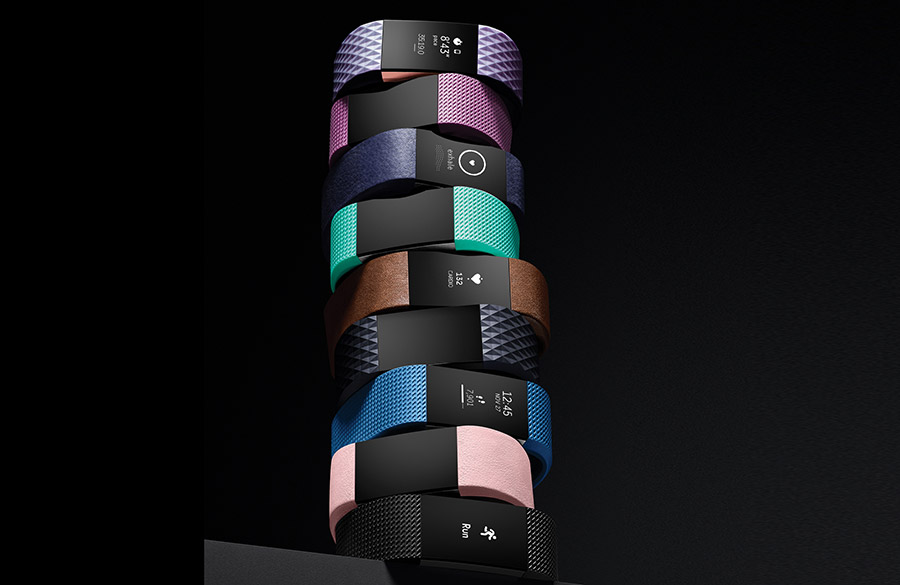 Fitbit has launched its new line-up of fitness trackers in India. The FitBit Charge 2 replaces with the Charge HR with a larger display and the Flex 2 is now swim-proof.
The Fitbit Charge 2 has a four times larger display than the previous variant but still has a continuous heart-rate sensor. You also get improved notifications, and interchangeable bands. It can measure steps, automatic sleep tracking and gives you prompts to get a move on if you have been sitting on your arse for long.
Although it cannot directly measure oxygen concentration in your blood, it can measure fitness level and estimated a VO2 Max score based on your user profile, heart-rate and exercise regime. This time around you also get GPS support, but there isn't a sensor built into the tracker itself, instead it uses the GPS sensor from your phone track workouts.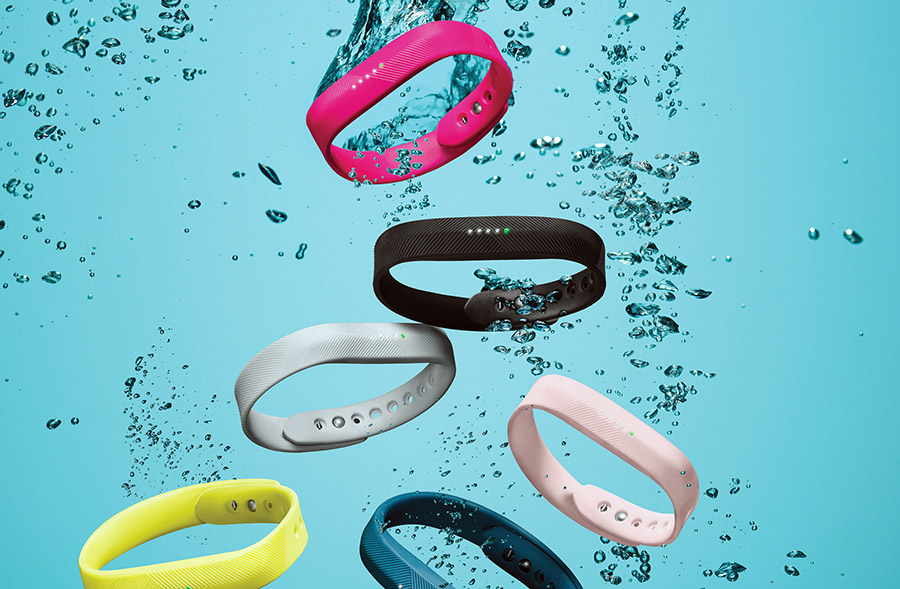 The Flex 2 doesn't get a display even this time but instead has RGB LEDs to show progress, text and call notifications. It can track exercise automatically and measure steps. It has a removable tracker which can fit into bands, bracelets or pendants, Fitbit will be selling these separately. It is swim proof but cannot exactly measure your swimming activity. It is still water resistant up to 50 metres.
The company claims both will give a battery life of about 5 days on a single charge. With the launch of the new Fitbit models, the price of the earlier variants have come down by a huge margin. If you were planning to buy, this would be the right time. Currently these are the prices on Amazon India:
Fitbit Flex 2 and Charge 2: Pricing and Availability
Fitbit Charge 2 has been priced at Rs. 14999 in India and comes with a classic rubberized band in black, blue, teal or plum color options. You can purchase a band is a color of your choice separately for Rs. 2999.
The Fitbit Flex 2 comes in at Rs. 9499 in black, lavender, magenta or navy blue colors. You would be able to buy a bangle accessory in gold, rose gold or silver stainless steel starting at Rs. 9999. The pendant accessory will be sold separately starting at Rs. 7999.
Both the Charge 2 and Flex 2 are available on pre-sale from Fitbit.com and in India they would be available online exclusively through Amazon. The Charge 2 will be hitting stores in late September while the Fitbit Flex 2 will be available in October through offline sellers.