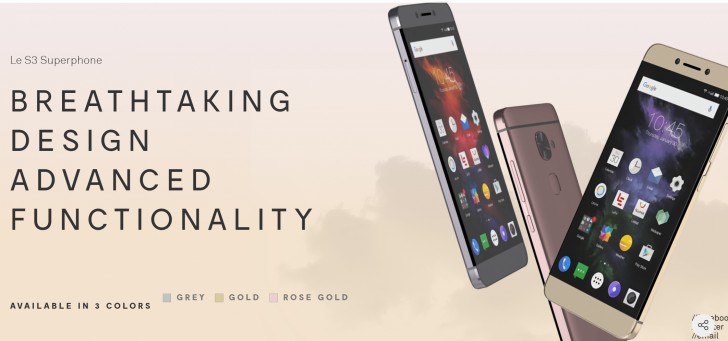 LeEco is betting big on the US market, and even before its launch we now have a glimpse on their product line-up.
The company is launching two Android smartphones and four Android powered SmartTVs in the US. The two smartphones would sound familiar to people in China and India, first is the Le S3 and the second Le Max2. The Le S3 is essentially the Le 2 with Snapdragon 652 and 5.5-inch 1080p display which is being sold in India.
The Le Max2 runs on the Snapdragon 820 quad-core processor with 5.7-inch Quad-HD display with either 4GB or 6GB RAM, 3100 mAh battery, Android 6.0 Marshmallow with LeEco's EUI skin on top, ultrasonic fingerprint sensor. You get a 21MP rear camera with OIS, 4K recording along with an 8Mp front facing camera. The entire device is made of metal and has very solid build quality. Although EUI does take a bit getting used to.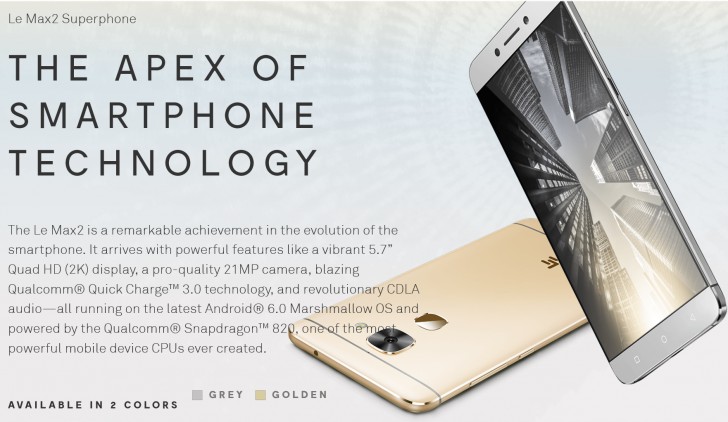 The Le S3 on the other hand is a mid-range smartphone and is just a rebranded Le 2. it runs on the Snapdragon 652 octa-core processor with 3GB RAM, 32GB onboard storage and Android 6.0 Marshmallow with EUI skin on top. It packs a 16MP rear and 8MP front facing camera. It also supports quick charging just like the Le Max2. The Le S3 is listed for $299 but you can use "UP2U" code to get $60 off purchase getting the price down to $239 although the site says $169. Which means this may just be a placeholder, and we wouldn't know the final price until October 19.
Le Max2 is listed at $349 and you can get the same $60 discount here as well, making this one of the most affordable Snapdragon 820 smartphones at $289.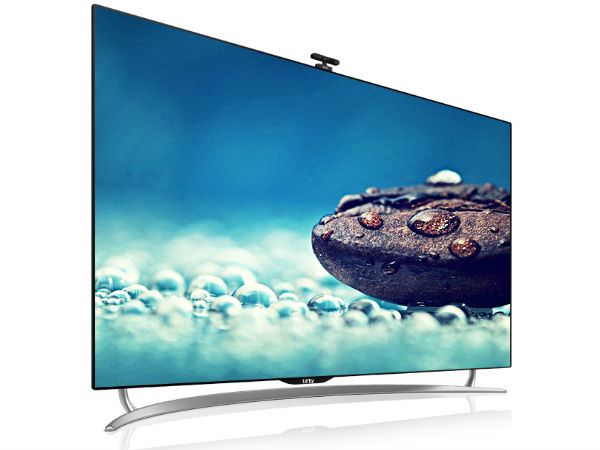 Then there's the new range of Super4 series TVs from LeEco also hitting the US. They are bringing four TVs, the Super4 X43 Pro, Super4 X55, Super4 X65 and uMax85 TV. The pricing for these are just placeholders. All models come with a 4K resolution panel and run on Android. These will come with a host of LeEco apps including Live, Levidi, LeZone and MyLeEco.
Given the aggressive pricing LeEco is known for and with Vizio's retail channel, the company may have a shot at gaining a foothold in the US market which has proven to be very tough for new entrants.
Source: 1 | 2 | 3 Via: Android Police