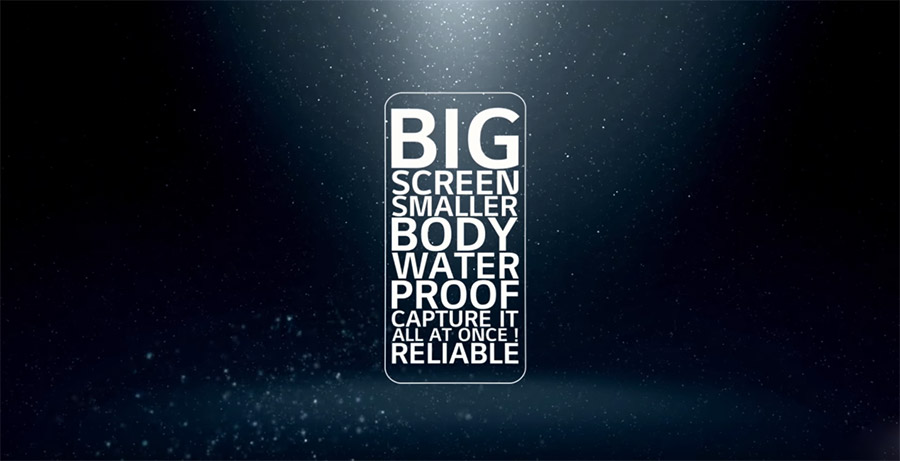 LG has begun teasing the launch of its next flagship smartphone, the LG G6. Ahead of its February unveiling at MWC 2017, LG has just released a new video where LG is asking people what would be their ideal smartphone. At the end of the video, LG listed the features it was planning to incorporate in its next smartphone.
So, a big screen in a compact body - hello bezel-less G6, then it will be waterproof as well and come with a camera that can "capture it all." Water-resistance is pretty straight forward, while LG may be planning to again go with the dual-camera route with one wide-angle lens to give a larger field of view.
LG Display had earlier shown a 5.7-inch QHD+ display with a resolution of 1440x2880 pixels at 18:9 aspect ratio, this could be making its way to the LG G6. To make the device pocketable, they would have to reduce the bezels. One thing we can tell you right now, it that the G6 won't be modular, unlike the G5. LG is said to have washed hands of the whole modular smartphone idea will now instead play to its strengths.
Again, the SoC of choice will be the newly minted Snapdragon 835 and LG will retain the headphone jack on the G6 as well. There will a new wireless charging tech used on the G6 to give faster charging. The company will share more teasers as we get closer to the launch of the G6 at MWC 2017, so do stay tuned.