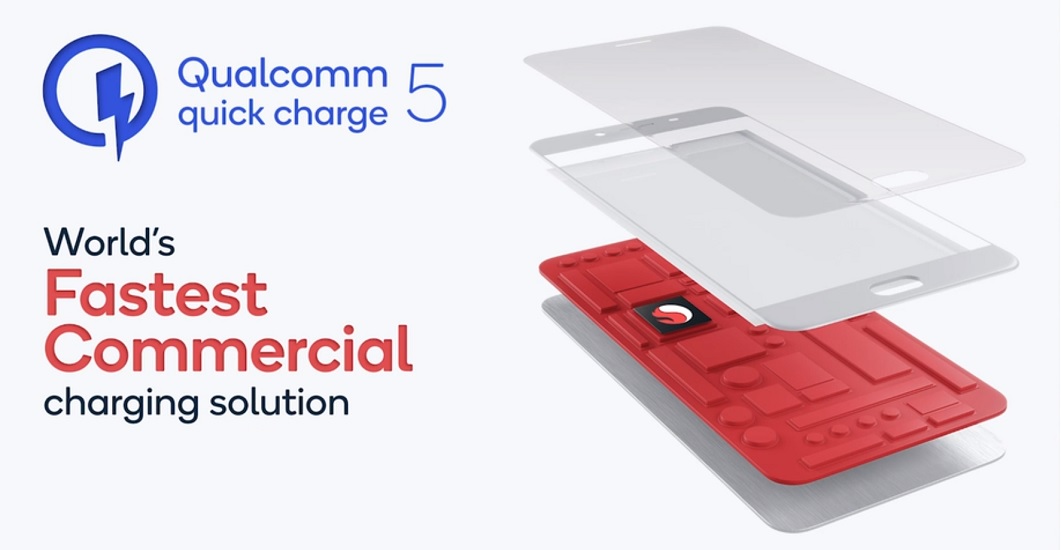 Qualcomm has announced the world's first commercially viable fast charging Qualcomm Quick Charge 5 that supports more than 100W charging power in a smartphone. It can charge a 4500mAh battery from 0 to 50% in just 5 minutes and 0 to 100% in less than 15 minutes. It also comes with Qualcomm Battery Saver and the new Qualcomm Smart Identification of Adapter Capabilities technology for the best efficiency and extends the battery life cycle on a device.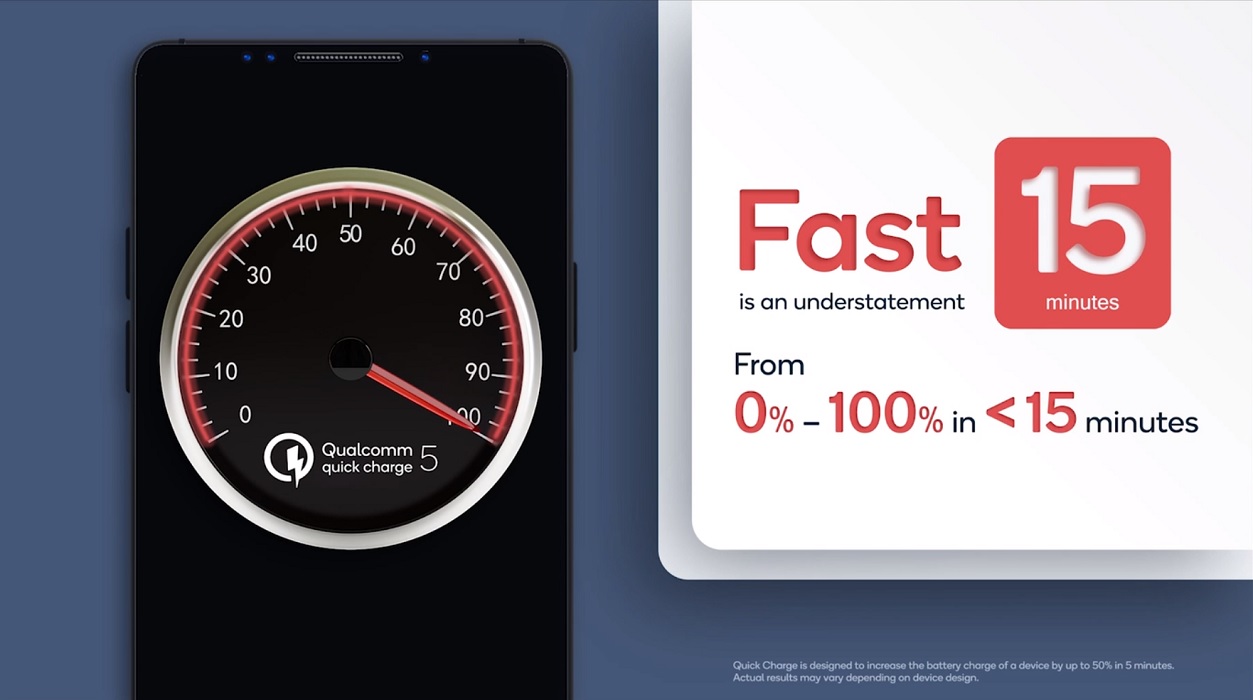 Qualcomm also announced its new next-generation premium tier power management ICs (PMIC), Qualcomm SMB1396, and Qualcomm SMB1398. These are Supporting 1SnP and 2SnP batteries, wired and wireless input paths, an adaptive operation based on the power source (3 level buck and DIV/2), and scalability (primary and secondary to provide higher power), Qualcomm SMB1396 and Qualcomm SMB1398 have engineered to provide maximum efficiency above 98%.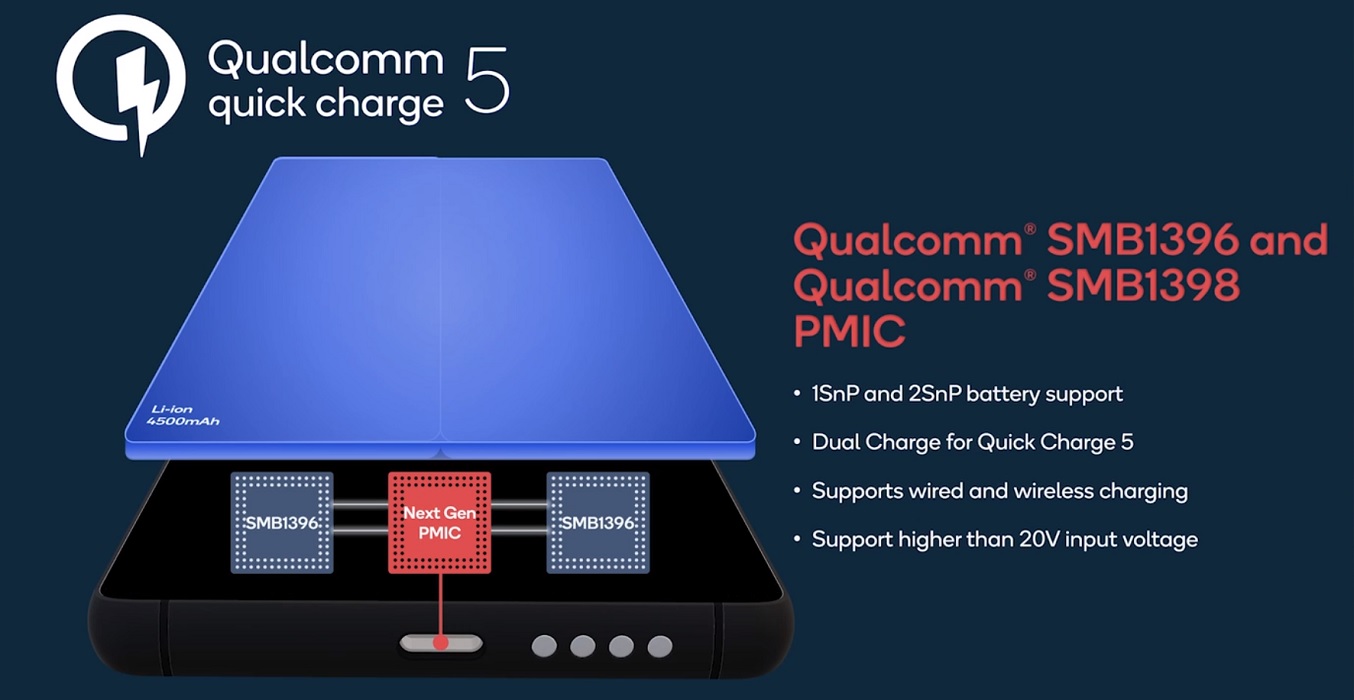 Qualcomm has confirmed that the system is safer than plain Power Delivery and comes with 8 levels of voltage protection, 3 levels of current protection, 3 levels of thermal protection, and 3 timer protection with overvoltage protection at 25 V. Backwards compatible with Quick Charge 2.0, 3.0, 4, 4+ and existing handsets powered by the Qualcomm Snapdragon mobile platform and Quick Charge 5 is a single accessory that addresses a variety of charging implementations in mobile devices.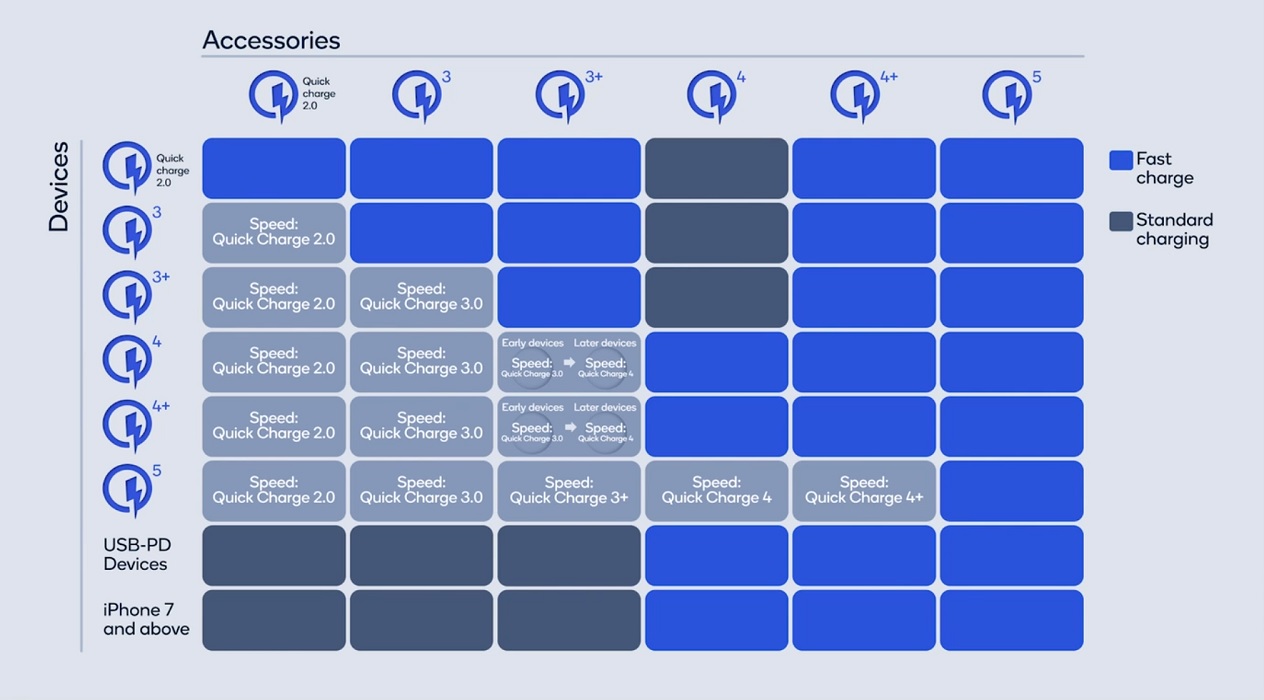 These support higher than 20V input voltage operation to accommodate the highest power levels from both wireless and wired power sources. The output voltages between 3.3 and 20 Volts at minimum, with 3.3 or 5 Amps of current or 5+ Amps.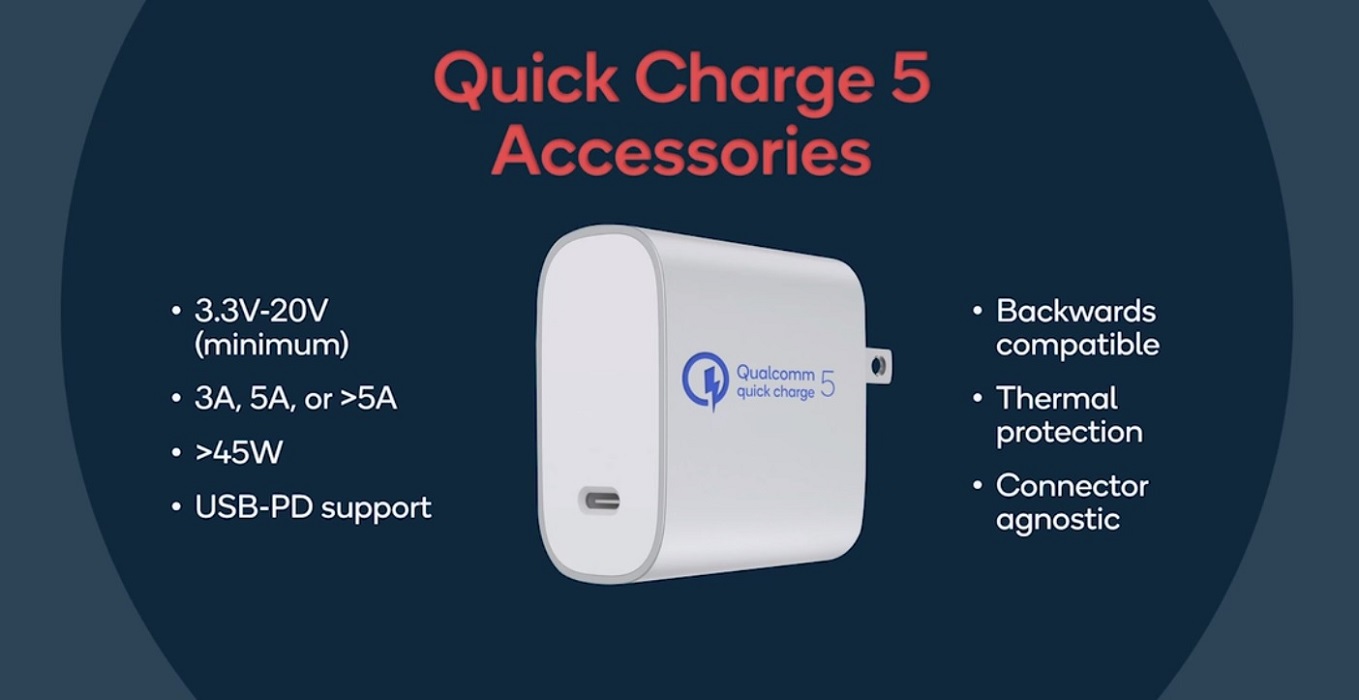 Quick Charge 5 is currently available for OEMs and is expected to be seen in commercial devices in Q3 2020. It already supports Snapdragon 865 and 865+ platform device but doesn't support current phones because the chipset needs to be paired with the new SMB chips.