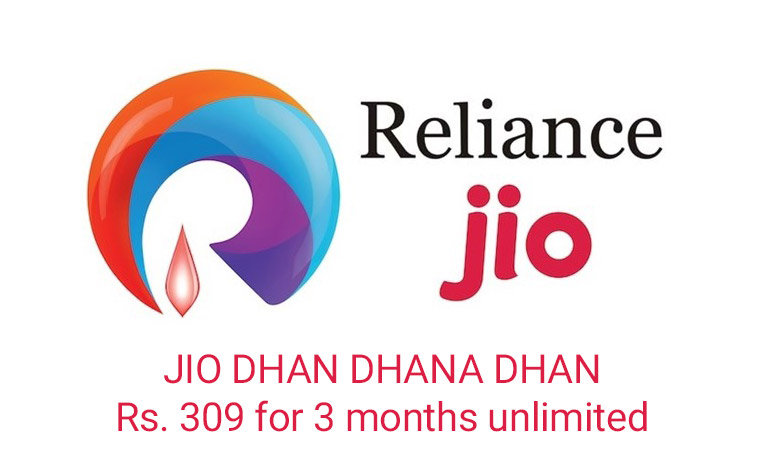 Given the huge uproar over TRAI asking Jio to withdraw the Summer Surprise offer and the consequent petition by Amit Bhawani (PhoneRadar) which now has more than 100,000 signatures, Reliance Jio has just introduced a new Rs. 309 plan "Jio Dhan Dhana Dhan" which gets you 3 months free unlimited data (1GB per day), calls and SMS.
This new Jio offer of Rs. 309 is valid on the first recharge only for Jio Prime members. If you want more data, you can also recharge with Rs. 509, the all unlimited plan which gives you 2GB Data per day for 3 months with unlimited calling and SMS.
Both plans are available starting today, and all Jio Prime members who have not recharged till now can avail these offers. If you have not yet signed up for Jio Prime, you can pay Rs. 408 or Rs. 608 for the respective plans including Rs. 99 Jio Prime membership fees.
You have till April 15th to do your first recharge or you will lose out on the benefits of Prime membership.