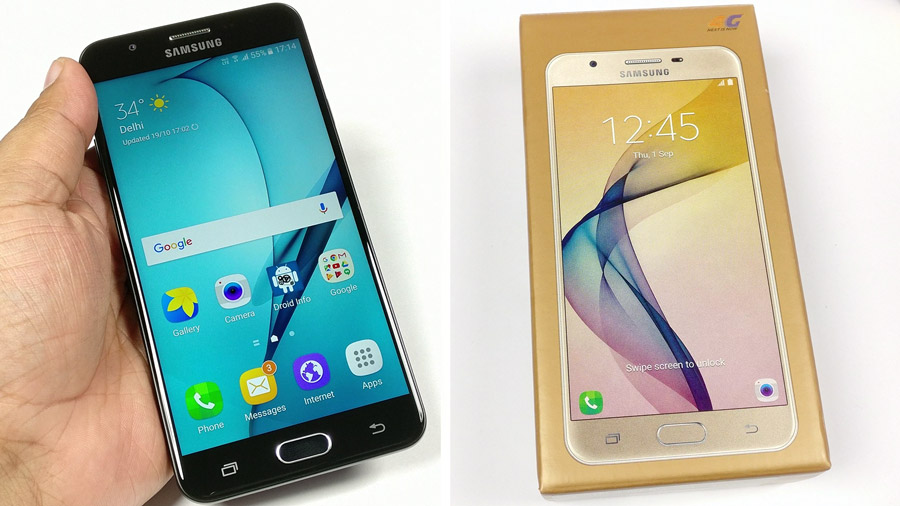 Samsung Galaxy on Nxt was launched today in India packing a 5.5-inch full-HD display, metal unibody build sprinting on the powerful Exynos 7870 octa-core processor. We got the phone prior to launch and I have been playing with it for more than 2 days now. So here is the unboxing and preview of the Galaxy On Nxt with impressions after two days of use.
5.5-inch Full HD TFT Display, 2.5D Corning Gorilla Glass 4 Protection, 1920x1080 Pixels, 401 PPI
1.6GHz Octa-Core, Exynos 7870 Processor
Mali-T830 MP2 GPU
3GB RAM, 32GB Internal Storage Expandable up to 256GB with microSD card
Android 6.0.1 Marshmallow
13MP Rear Camera, f/1.9 Aperture, HDR, LED Flash
8MP Front Camera, f/1.9 Aperture
Fingerprint Sensor, Dual SIM, Notification LED
Thickness: 8.1mm
4G VoLTE, Wi-Fi, Bluetooth 4.1, GPS, FM Radio
3300mAh battery
Galaxy On Nxt Box Contents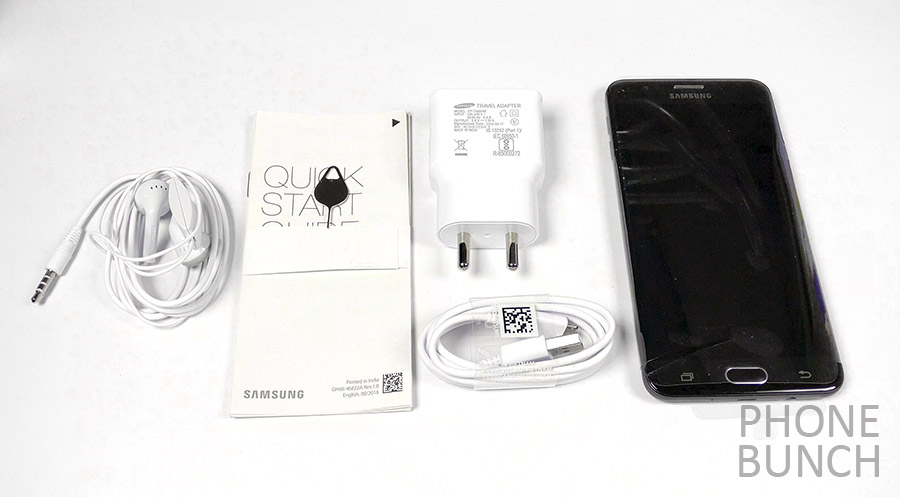 Inside the box you get the phone along with the usual assortment of accessories:
Micro-USB Charging Cable
1.55 Amps USB Wall Charger
Headset with Mic
Documentation, SAR Guide, Warranty Information
SIM Ejector Tool
Build Quality and Design
Samsung has gone with a unibody metal design for the Galaxy On Nxt. The battery in non-removable here and you have trays for the SIM cards and microSD card. The first thing you would note is that the phone has a very soft feel throughout. The sides are curved, then you have 2.5D curved glass in the front which gives a very uniform grip on the device.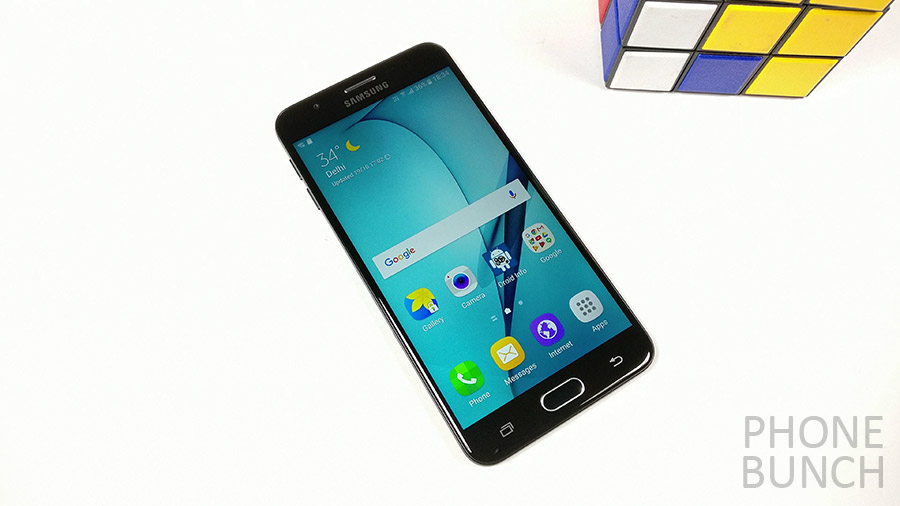 Another thing to note is that the Galaxy On Nxt is the same as the Galaxy J7 Prime or the Galaxy On7 (2016). All three are the same phones for different markets and segments with slightly altered specs. But that doesn't take away from the improvements in build quality.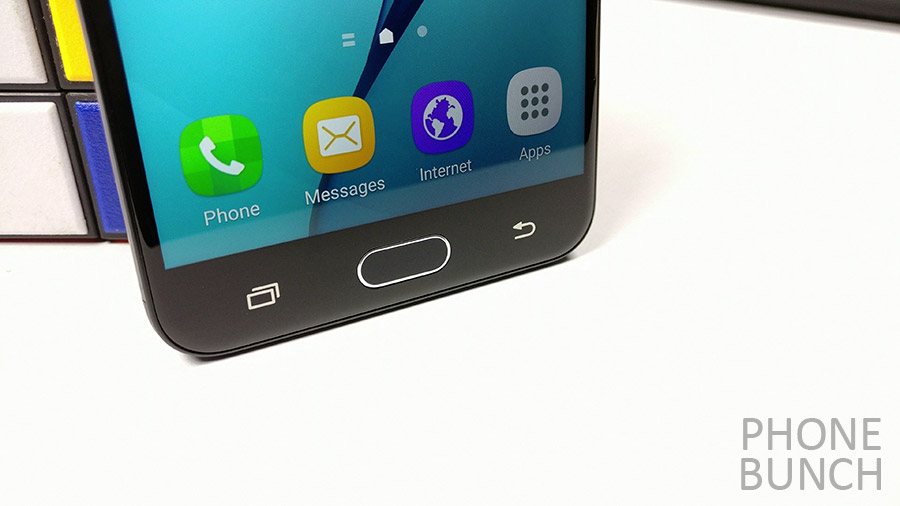 The front is covered in Gorilla Glass 4 and the home button this time around is flush with the front panel, it also doubles up as the fingerprint sensor. It is a capacitive sensor which doesn't need to be pressed for activation, so you can just tap on the fingerprint sensor and your phone would unlock making it faster than previous-gen Samsung smartphones.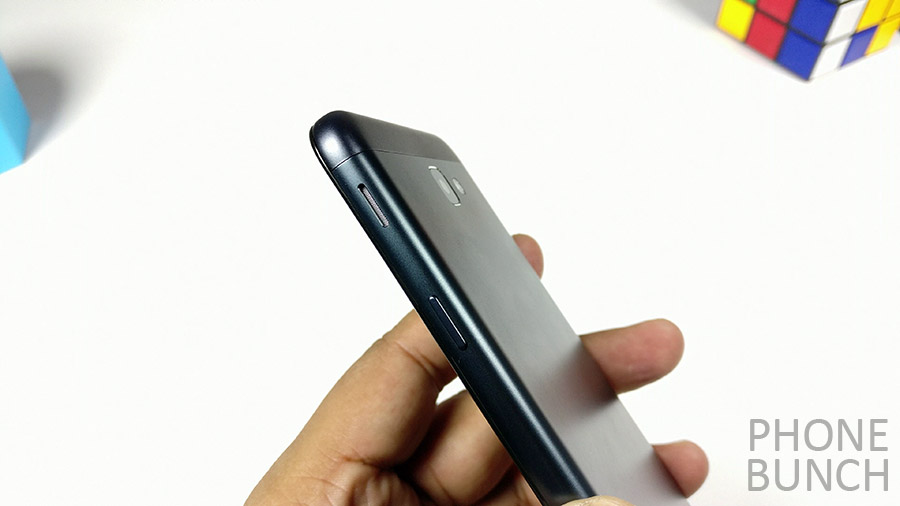 There is another change here, which is rather peculiar. The speaker has been moved to the right side of the phone just above the power button. That's one of the strangest placements I have seen, and really I just don't get it. While watching videos it didn't get muffled with my index finger, but while gaming the position of the speaker was constantly at the back of mind making me adjust my grip on the phone. But I think, it's something I would get used to quickly.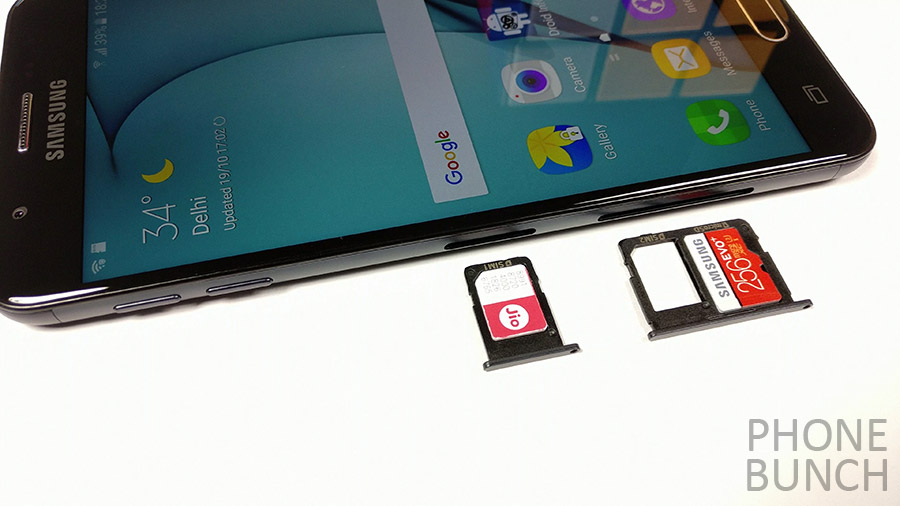 The left of the phone is a very busy place to be. You have a single slot for a nano-SIM card, then another slot for the second nano-SIM and microSD card. Moving up the metallic frame of the phone are the sturdy volume buttons with good tactile response and it helps that they too are made of metal. The top of the phone is clean.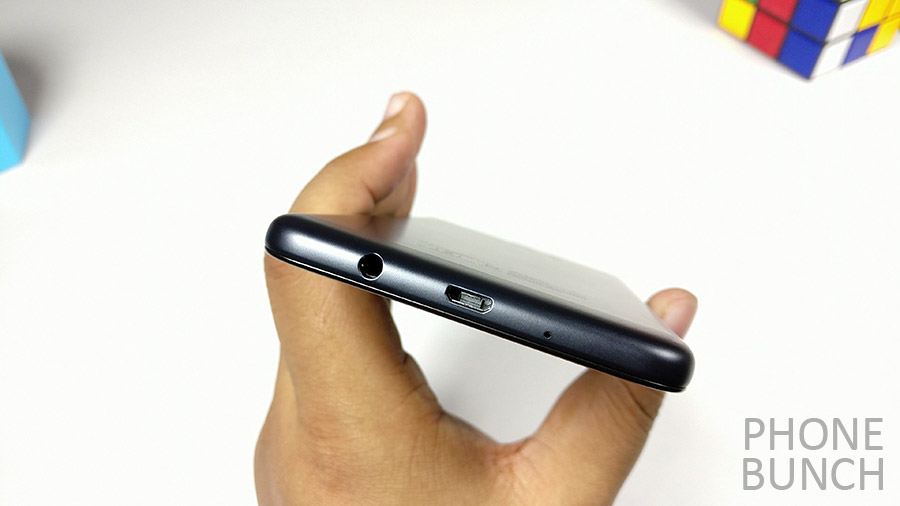 At the bottom, you will see the micro-USB data syncing and charging port with the primary microphone and 3.5mm headphone jack. There's no fast charging support here.
The clean lines of the phone continue on the back as well, even though Samsung is calling it black - the back of the phone is a very dark pale blue color with the top and bottom parts being plastic for antenna reception. The camera lays flat without any bump same as the fingerprint sensor on the front. There's attention to design, is noticeable everywhere.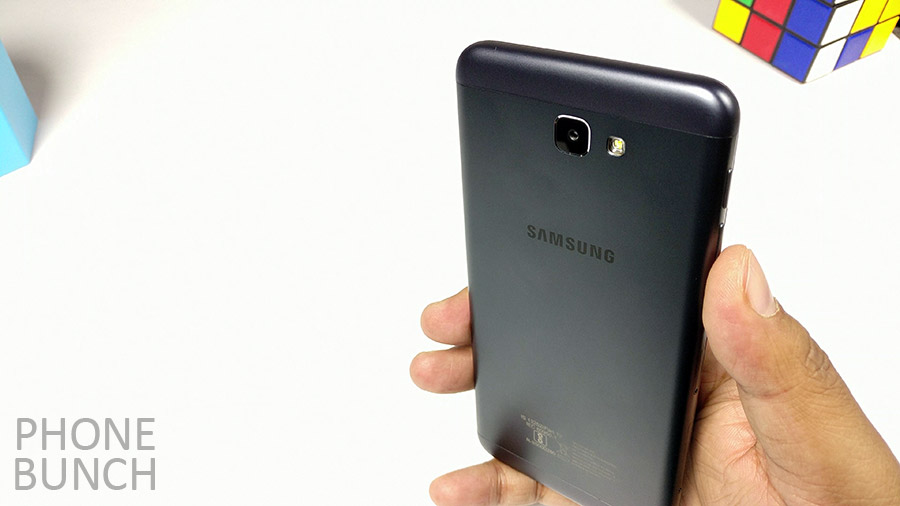 The camera module is surrounded by a chamfered metal housing to add that extra bling. Both the camera module and the LED flash next to it, are slightly recessed into the metal back of the phone so that they never come in direct contact with a surface when placed back first.
You also find a very subtle black Samsung logo on the back giving you an assurance that this is, in fact, their device even though looking at it, you really can't tell. The best thing about the On Nxt is not design, or how good it performs in day to day use but how good it feels to hold in your hand. Even with that large display, 3300 mAh battery, it doesn't feel hefty and the curves both in the front / back make it easier to grip. It doesn't feel slippery and feels solid in hand. The smaller bezels also help in making the phone narrower for better ergonomics.
Display
One thing that may tick off potential buyers is that Samsung has gone with a TFT LCD display on the Galaxy On Nxt, which is inferior to their AMOLED panels in every way. When compared, colors on the display look washed out but it still has wide viewing angles. It is quite bright and not that reflective outside. You can also pump up the brightness with the outdoor mode for better visibility.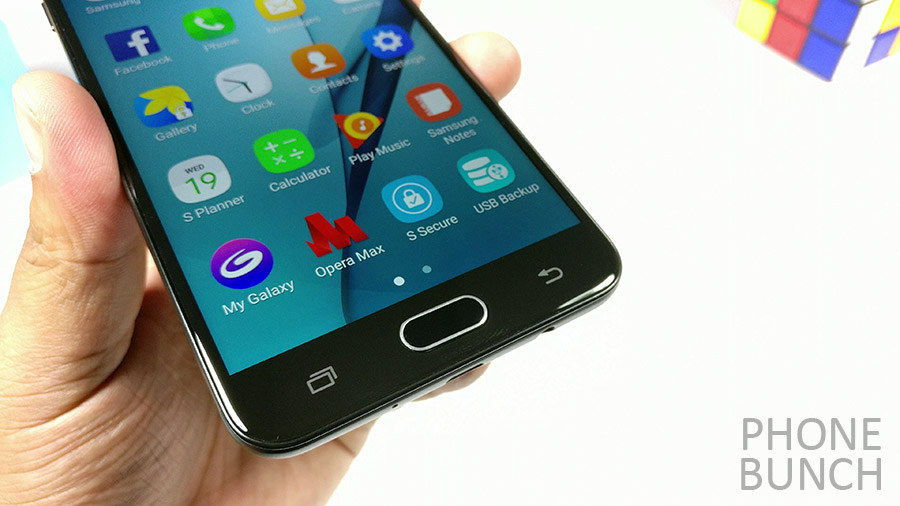 One thing that I was very happy about on the Galaxy On8 was the presence of an ambient light sensor on the phone. Alas, it's missing here and the capacitive buttons are still not backlit but at least the fingerprint sensor works well. You also get a multi-color notification LED right next to the main earpiece and selfie camera, which was reserved just for Samsung flagships until now.
Overall the phone feels good to hold and seems smaller than other 5.5-inch smartphones. There's no creaking or flex anywhere.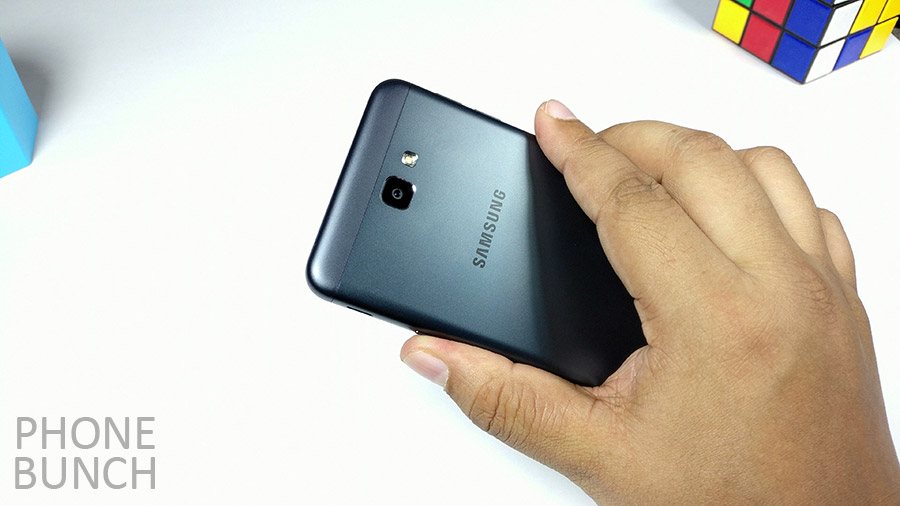 Cameras
Samsung is using a 13MP f/1.9 aperture rear camera here with very fast shutter speed, and there's an 8MP front camera for selfies. The rear camera takes sharp images when there's plenty of light. Generally, images had good color reproduction, detail, and the dynamic range was more than acceptable. HDR Mode works really well here.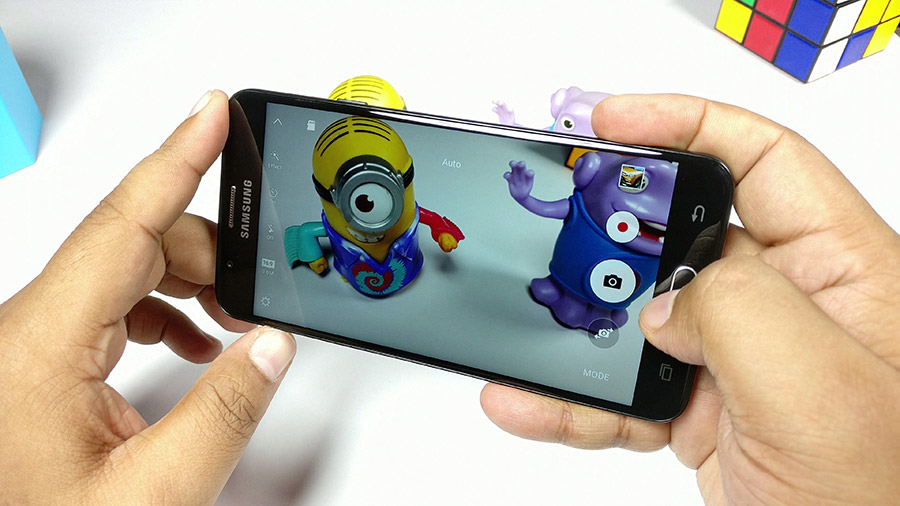 The front facing camera too tries to preserve details when you are not using the beauty mode. Focusing is fast, and even in artificial light, the 13MP camera tries its best to maintain color accuracy and speed. The camera interface remains pretty much unchanged from previous Samsung mid-range smartphones and video recording here is capped at 1080p at 30 FPS. There is a pro mode available which lets you adjust ISO, white balance and exposure.
Camera Samples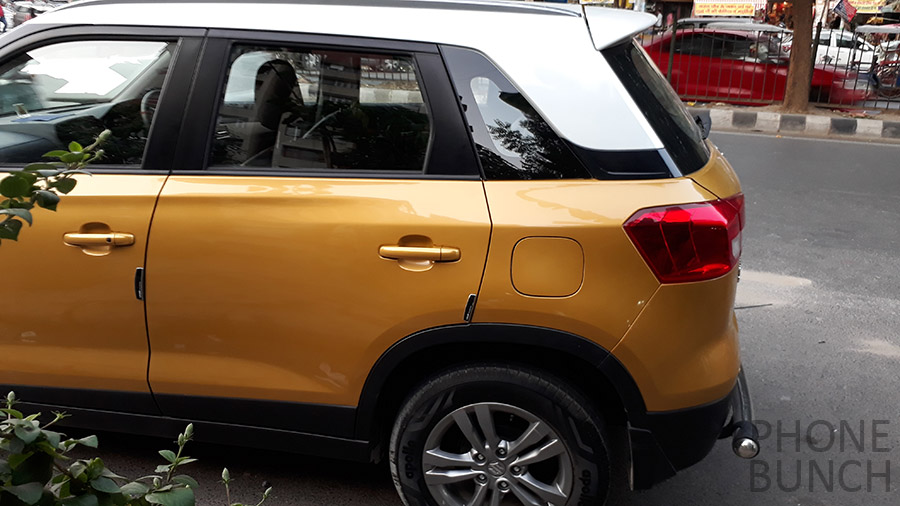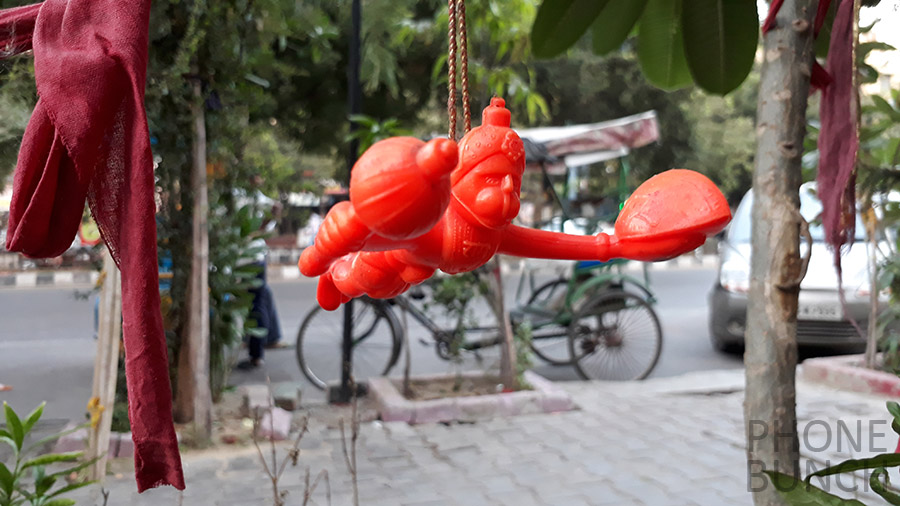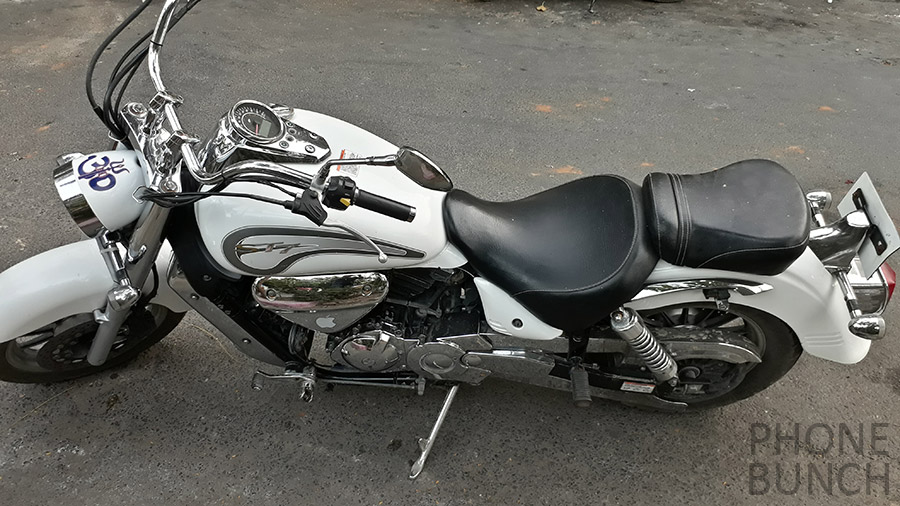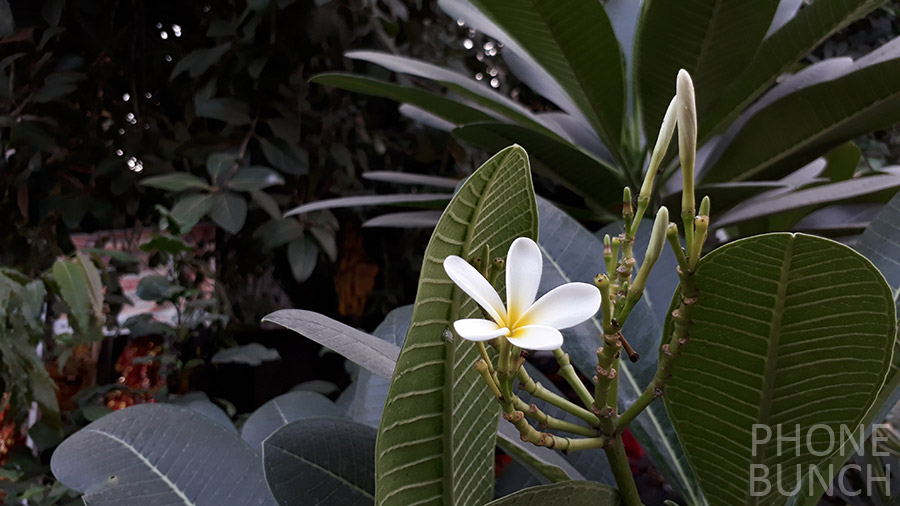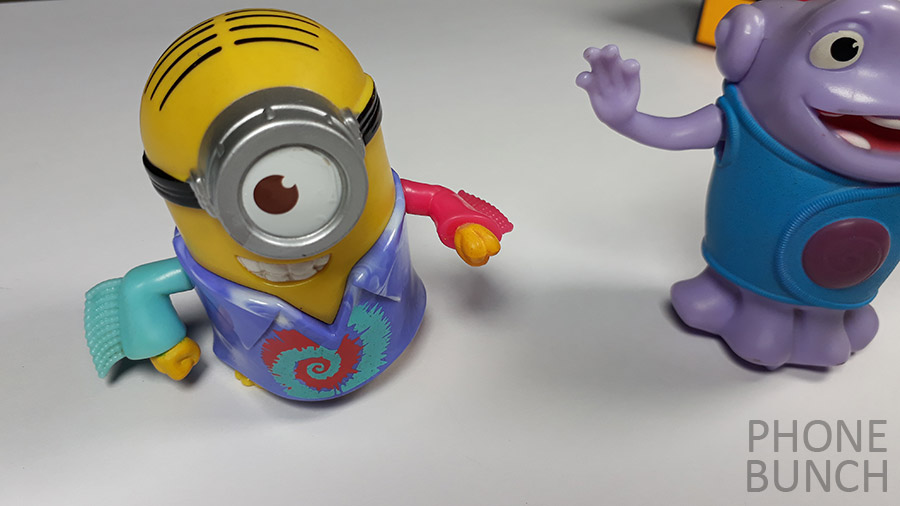 Performance
With the Exynos 7870 under the hood, the Galaxy On Nxt flies through every task we threw at it. Apps opened quickly, games loaded fast and even switching between apps was painless with 3GB RAM on the device. Web browsing was also stutter-free, with fast text and image rendering, faster touch response also helped here.
Here are some benchmarks:
Galaxy On Nxt AnTutu Score: 40397
Galaxy On Nxt GeekBench Scores: Single core - 660; Multi-Core - 2675
Software
As we have seen the entire year, Samsung has been rolling out smartphones with Android 6.0.1 Marshmallow out of the box and updating them with the latest security patches. We get the same here as well with the September security patch pre-installed.
There's 32GB of onboard storage on the device out of which you will get around 34 GB when you install all app updates and there was 1.5GB RAM free after the first boot with no apps running in the background. You can expand the internal storage with the microSD card slot and USB OTG is also supported here.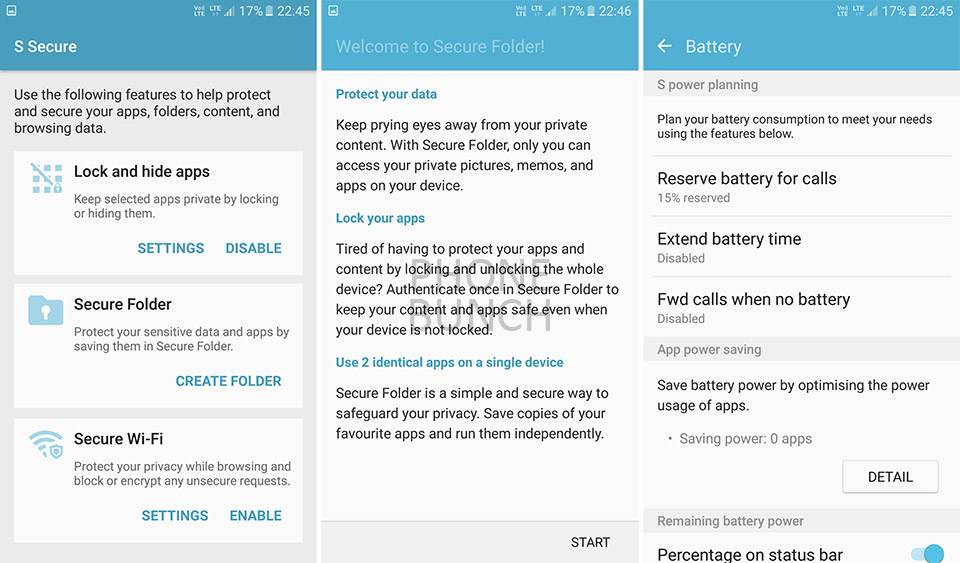 You have theme support baked in and using S-Secure you can lock or hide apps with the fingerprint sensor. With Secure Folder you can hide your files, photos or even apps from prying eyes and have a separate encrypted corner on your phone to which no one else has access to. Secure Folder also lets you create two copies of the same app on your smartphone, so you can have 2 Facebook, 2 WhatsApp accounts synced on the same phone, something all dual-SIM users will appreciate.
If you find the display to be too big to use it one hand you can shrink it by triple tapping the home button, to make it more manageable. Nothing new, but still appreciated nonetheless.
Samsung's S Power Profiles are a neat addition though. You can tell the phone to reserve power just for voice calls when the battery reaches a chosen threshold. With new power profile, the level of power saving can also be adjusted to manage background tasks and performance. The best feature of all is forwarding calls automatically to a chosen number when your phone is out of battery. That's something everyone will end up using even if they don't want to.
Wrap-up
Samsung has been launching smartphones at breakneck speed in Indi. Just as we were reeling from the launch of the Galaxy J5 and J7 2016 series, the company launched the J3, J2, J2 Pro, J Max followed by the On5 and On7 Pro. Then we had the J5 and J7 Prime, followed by Galaxy On8 and finally the Galaxy On Nxt.
That's a lot of phones launched in just 6 months. Yes, I understand your confusion and it doesn't help that some of these phones are just rebranded Samsung phones already available in the country.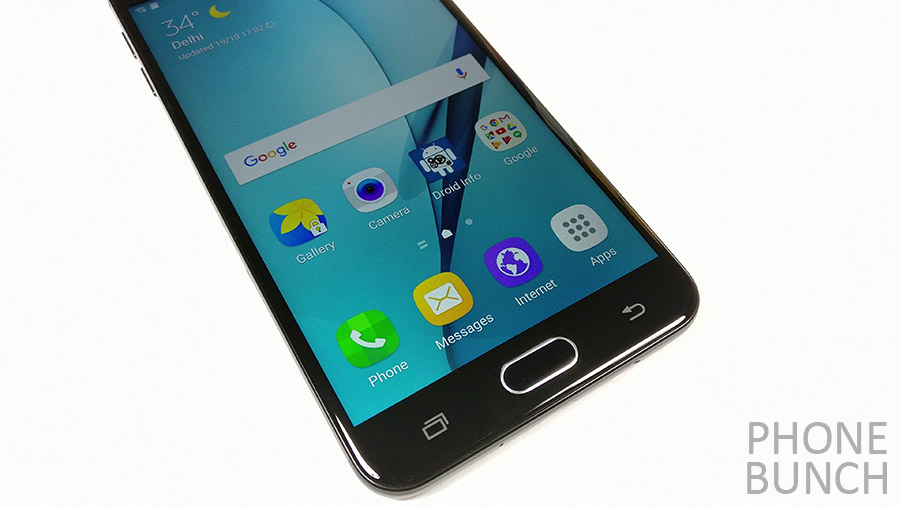 So, when we got the Galaxy On Nxt I was pumped about the change in design, build and new features coming on the phone. Some of these looked familiar yet new and more importantly even with these changes everything felt at home. The Galaxy On Nxt performed well from the get go, the cameras have insane shutter speed and can take good images outdoors. Battery life has been good in the time I have used it while charging times are a bit on the higher side. Yes, I am a bit miffed about the missing sensor and non-backlit capacitive keys, which should have been made standard by now but it didn't hamper everyday usability.
It's just been 2 days folks, that I have been using the phone, and I will be in a better position after a couple of weeks to tell you if this phone is worth buying. Stay tuned for our gaming and camera reviews on the Galaxy On Nxt, till then don't forget to download the PhoneBunch Android app to get the latest news, phone specs, comparisons and deals sent right to your phone.