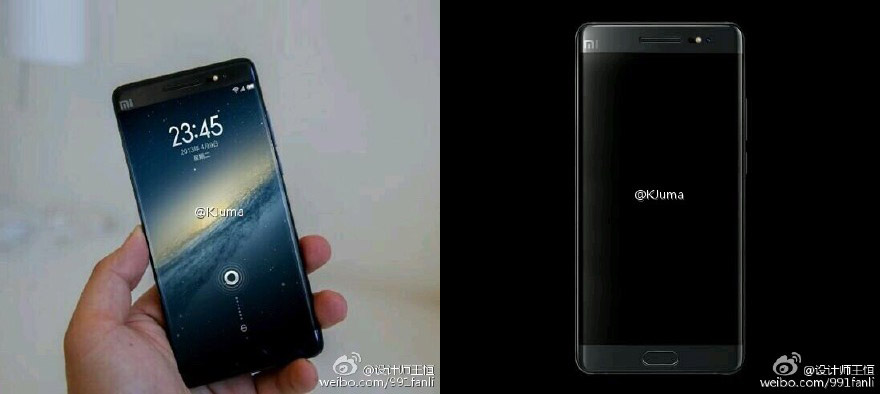 Xiaomi's entire presentation for the launch of the Mi Note 2 has apparently leaked online showing us the specs as well as expected pricing of the smartphone. The company has already confirmed October 25 unveiling of their new flagship smartphone, so we can expect a few leaks between now and then.
Coming to specs, the report says that the Mi Note 2 would come with dual-edge AMOLED display running on the Snapdragon 821 quad-core processor. We have been hearing about a smartphone with curved display from Xiaomi for some time now, and it seems that things are panning out. Let's get into a few more details then.
Xiaomi Mi Note 2 Detailed Specs
The Mi Note 2 would come with 5.7-inch Quad-HD (2460x1440 Pixels) AMOLED display which curves on both sides, similar to the Galaxy S7 Edge. It is also expected to feature tech similar to Apple's 3D Touch. The base variant of the Mi Note 2 would run on the Snapdragon 821 with 4GB RAM, 64GB onboard storage but you would be able to opt for the higher variant which has 6GB RAM and 128GB internal storage.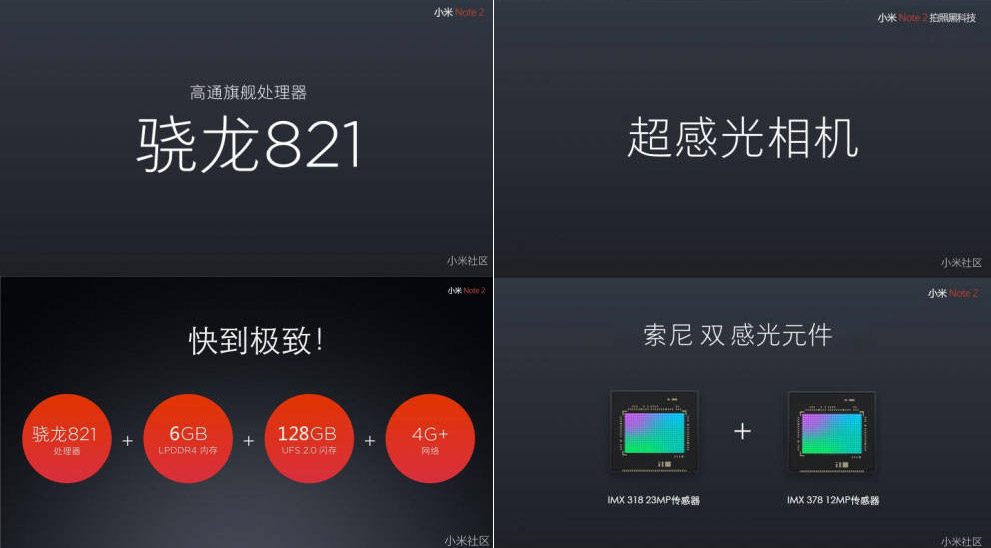 Xiaomi is said to be going with a dual camera setup here, packing a 21MP rear camera with Sony IMX318 sensor coupled with a 12MP Sony IMX378 sensor. At present, there is no word on how the company plans to implement the dual camera setup if there is some innovation there or just the gimmicky bokeh effects we have been seeing everywhere.
In the front, there's an 8MP camera and an under-the-glass ultrasonic fingerprint sensor we have already seen on the Mi 5s. The leaked presentation also talks about an Iris scanner, USB Type-C port with fast charging, NFC, Xiaomi Pay Support and a 4100 mAh battery.
Xiaomi Mi Note 2 Leaked Pricing
Its not just specs and design, the pricing of the Mi Note 2 also leaked online saying that the phone would come with a price tag of 2799 yuan (Rs. 27999) for the base 4GB model and 2999 yuan (Rs. 29999) for the 6GB RAM variant. The Mi Note 2 is expected to go on sale by the end of this month.
Source: Weibo | Via: AndroidPure