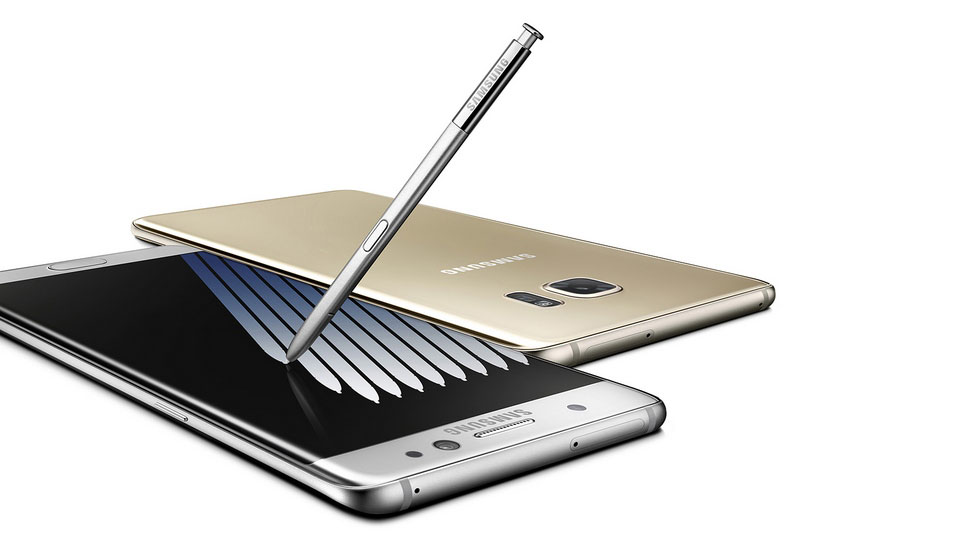 In a continuation of the neverending Galaxy Note 7 saga, the Federal Aviation Administration (FAA) has officially recommended that you should not use or charge the Note 7 while on a flight. They further added that it should be put in checked baggage, instead should be carried onto the flight but powered off during the entire duration.
This comes in wake of the FAA mulling on a decision about what the next step should be, to keep passengers safe after the Galaxy Note 7 was voluntarily recalled by Samsung following reports of exploding batteries.
Here's the FAA Statement:
In light of recent incidents and concerns raised by Samsung about its Galaxy Note 7 devices, the Federal Aviation Administration strongly advises passengers not to turn on or charge these devices on board aircraft and not to stow them in any checked baggage.
Australian airlines Qantas, Jetstar, Virgin Australia and Tiger Airways have outright banned the use and charging of the Galaxy Note 7 on their flights. This follows an incident in Australia, where a scorched Note 7 caused significant damage to the tone of about $1800 to a hotel room, but thankfully no one was hurt. In a more recent incident a man claimed that his Jeep was completely burned after he left the Note 7 charging in it.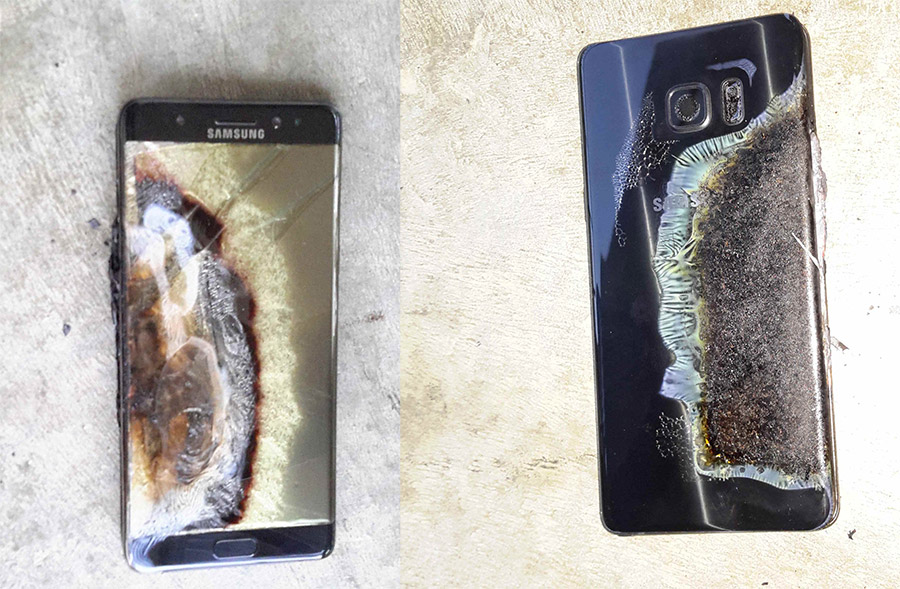 A Samsung Galaxy Note7 exploded in a hotel room in Perth. Photo: Crushader (reddit)
So, in view of public safety, the FAA definitely has some precedent now given the official recall. But going forward this is going to create great confusion, given that the replacement Note 7 and the faulty ones won't have any physical difference. There would be just no way to tell them apart and then the Galaxy S7 Edge looks so similar as well. At this point, how would airlines ban the use of these phones and on what ground if they have been replaced?
We would recommend you to return your Note 7 immediately and get a replacement. Samsung is offering free replacement, with a new unit which won't have the faulty components or you can replace it with a Galaxy S7 / S7 Edge. Sure this would be a bit of an inconvenience, but it's not worth taking the risk.