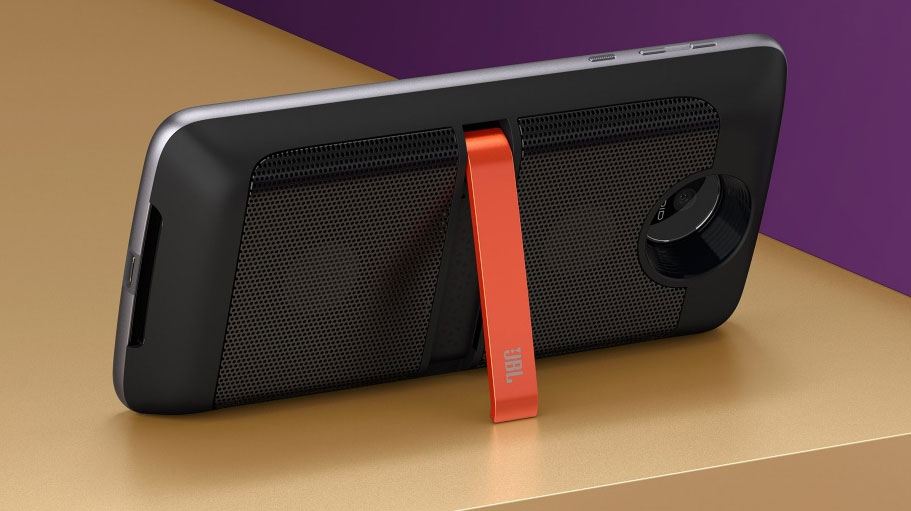 MotoMods are currently the easiest way to enhance your smartphone experience on the Moto Z series. But given the additional cost, some people have been shying away from them. Now, here's your chance to grab a MotoMod for free with your Moto Z Droid (Verizon) smartphone.
You can get the JBL SoundBoost MotoMod with the Moto Z Force Droid, just add the speaker and the Droid into your cart and at checkout on Motorola.com use the code MOTOZSOUND, and the speaker will be free. This will save you $79.99.
If you want the thinner, more petite Moto Z Droid instead, you can get the Incipio OffGrid Power Pack MotoMod for free which is currently selling for $59.99. Just add the MotoMod and the phone to your cart and at checkout use the code MOTOZPOWER.
We checked, the deal is still going on but we can't say till when the offer would last. If you were planning to get the new Moto Z Droid or Moto Z Force Droid, this would be the best time to get one.
Via: Phandroid