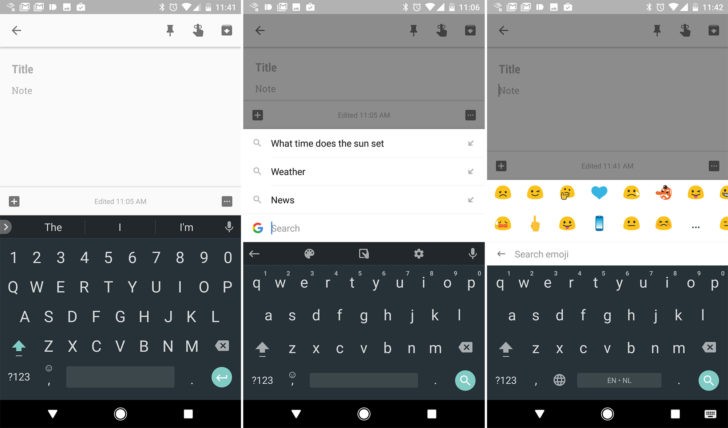 In May 2016, Google launched its new GBoard app for the iPhone and iPad which let you make searches from within the Keyboard. At that time, Google had announced that it would be making its way to Android some time soon and now it's finally here.
The Google keyboard has been renamed to GBoard with the new v6.0 update and it brings in search right from within the keyboard. All you need to do is tap on the "G button" which can be accessed from the app's settings. The GBoard app also gets a full-sized number row above the main QWERTY keyboard and Gesture typing is still available here but just renamed to Glide typing.
Here's the complete changelog for GBoard for Android:
G button (enabled in settings) offers quick access to search from the keyboard
Pop-out toolbar (when G button not enabled) provides access to themes, settings, one-handed mode, and search
Optional dedicated number row
Up to three active languages with preference for one (previously had to switch)
Gesture typing is now called Glide typing.
Search for emoji
Rearranged emoji panel with group selection at bottom
Emoji have bright halo effect around them
There may be some more changes hidden in the new update, which we will test out in the coming days. At present, it is being rolled out gradually to all regions.
Source: Android Police