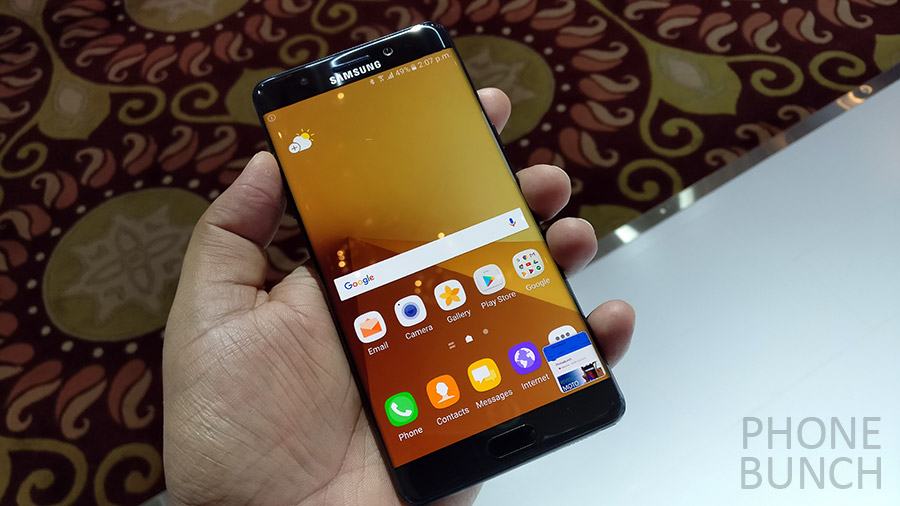 Samsung has started its exchange program for the Note 7 in the US. Just yesterday, the company called for a global recall of its flagship Galaxy Note 7 smartphone amid fears of a fire risk with its battery.
Although very few smartphones (about 24 units in a Million) are at risk of exploding or malfunctioning while charging, Samsung is not taking chances and will be replacing your Note or refund you.
So here are the two options for anyone who has purchased a Galaxy Note 7 in the US.
Exchange current Galaxy Note 7 device with a new Galaxy Note 7 (as early as next week)
Exchange current Galaxy Note 7 for a Galaxy S7 or Galaxy S7 edge and replacement of any Note 7 specific accessories with a refund of the price difference between devices.
You would therefore be able to get a new Galaxy Note 7 within a week of submitting your current one. For all this trouble Samsung is giving a $25 credit on your phone bill or as a gift card. Samsung has still not specified when the sales will resume. To get your exchange or replacement, you can either head over to the store directly where you purchased the phone from or dial 1-800-SAMSUNG to exchange the device via mail.
This recall will have far reaching implications for Samsung's earnings and reputation. Although, we can appreciate the quick steps the company took to resolve the issue. Even though the sample space of Note 7 units suffering from the battery issue is very small, the company went for a worldwide recall in the interest of consumer safety.
Source: Samsung