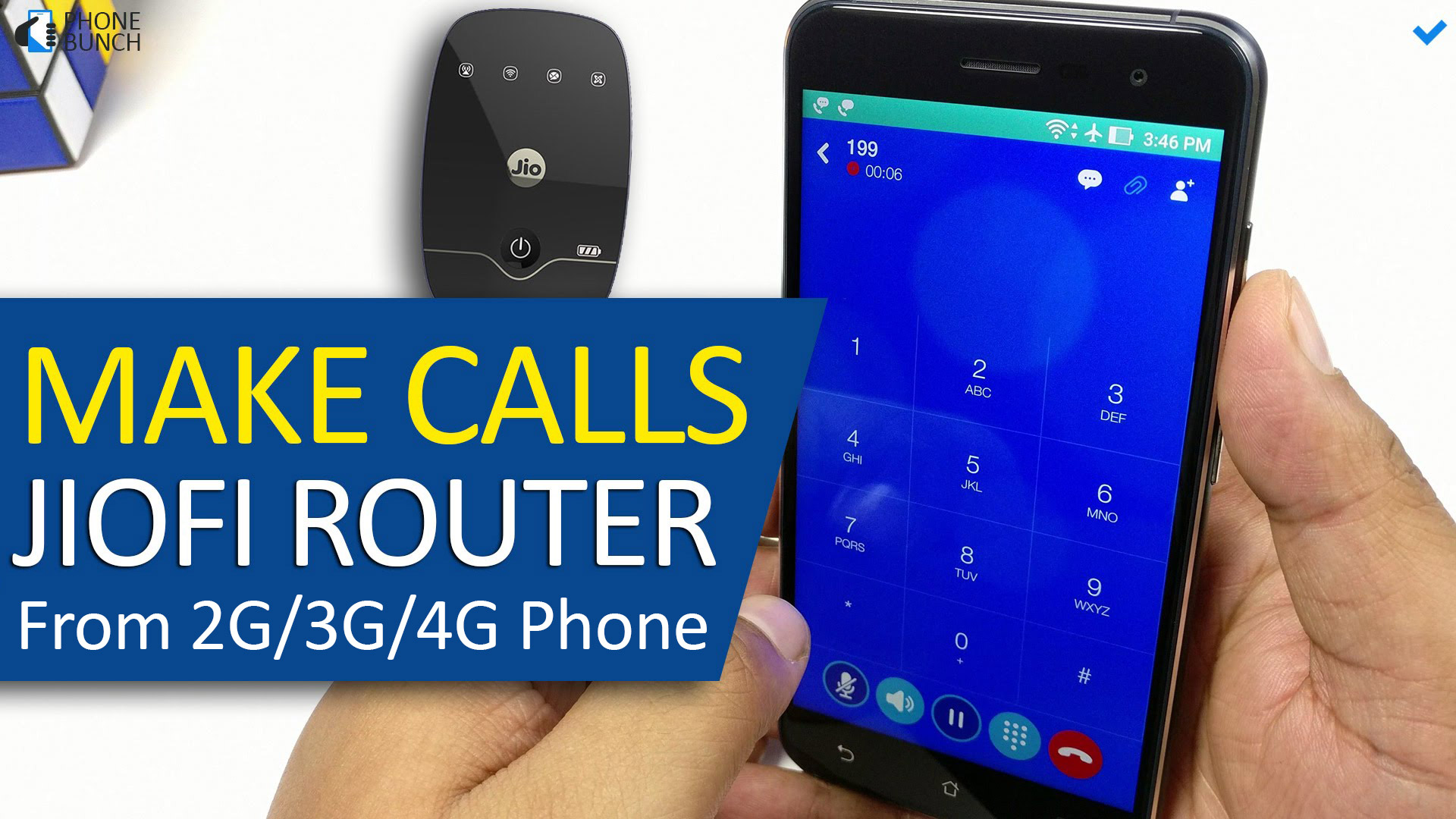 Although Reliance Jio only works with 4G smartphones, you can use it on any 2G/3G smartphone to make phone calls using the JioFi 2 wireless router. In this post we are going to give you a step-by-step guide on how to make phone calls using the JioFi 2 personal router for Jio 4G from on ay 2G/3G/4G smartphone. Just to recap, you will get unlimited free data, voice calls and messages with the welcome offer till December 31st.
You can watch the video below for seeing the steps in action:
Steps to enable voice calls on JioFi 2 Router (Wireless Hotspot):
Complete the setup process of the JioFi 2 router and change the passwords as described in this post.
Once done follow the steps below:
Install the JioJoin app on your smartphone from the Google Play Store.
Connect to the JioFi 2 router on WiFi.
Once installed, open the app and give it all the required permissions.
Then close the Jio Join app (Jio4GVoice App) and open it again. Tap on the button below the Jio Join logo.
it will say that it is Registering with JioFi SIM, let it work. This may take a few seconds to a couple of minutes. If it goes back to the previous step. Close the app and open it again and repeat the previous step.
You will get an OTP message on your alternate number which was given at the time of registration. Use the OTP to register your phone with the service.
The app will again say registering with JioFi SIM, and it will complete in a matter of seconds. Once done just skip through the features and you will land on the main dialer interface.
Now, for the next steps, your SIM card must be activated. Without activation, neither voice nor data will work on your Jio SIM card. You will get a message on your alternate number saying that services on your Jio 4G number have been activated. Only then proceed with the next steps.
Call 1977 from the Jio Join app for Tele-verification and keep the documents given during registration handy. You will be asked to enter the last four digits of the ID number given by you say Voter ID, AADHAAR number or PAN. Key that in using the dialer and in about 15 to 20 minutes voice as well as data services will be activated on your Jio SIM card.
Once done, you can make calls using the Jio Join app to any number, any network for free. Both local, as well as STD calls, are free. You can also send SMS and make video calls.
But one point to keep in mind is that the Jio Join app must always remain active otherwise you will not receive phone calls nor messages. Therefore your phone too must be continuously connected to the JioFi hotspot, given that the router has its own battery and it is very small, you can easily carry this in your backpack. You will have access to unlimited free calls and data on the go for just Rs. 1999, for four months.
JioFi 2 (Jio 4G) Call Quality
Now just to add a word about call quality, when you call using Jio Join to a 2G/3G connection call quality is decent but you will notice a bit of stutter and calls drops do occur as well. But Reliance Jio is still testing its network, hence the welcome offer. So be patient, it may take time to connect but its still a good deal.