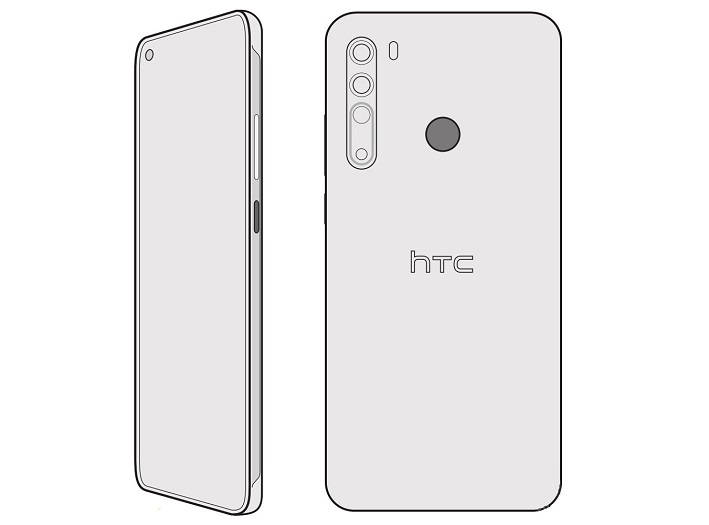 Update - The HTC Desire 20 Pro has listed on Google Play Console's Device Catalog with the codename "htc_bymdugl" and model name "HTC 2Q9J10000". The HTC Desire 20 Pro will run on the Qualcomm Snapdragon 665 SoC with 6GB of RAM, has an FHD+ (2340×1080 resolution) display and it will work on Android 10 OS.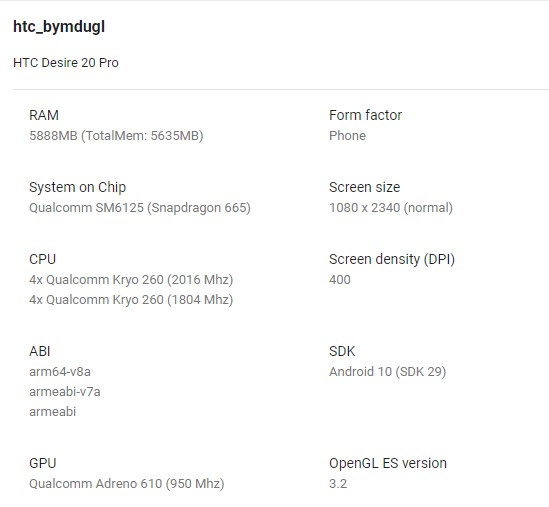 Earlier - HTC is working on its upcoming smartphone HTC Desire 20 Pro has surfaced on Geekbench with phone sketch that revealed a punch-hole screen, quad rear cameras, and a rear-mounted fingerprint scanner. Earlier, HTC has already launch Wildfire X and Wildfire R70 in India.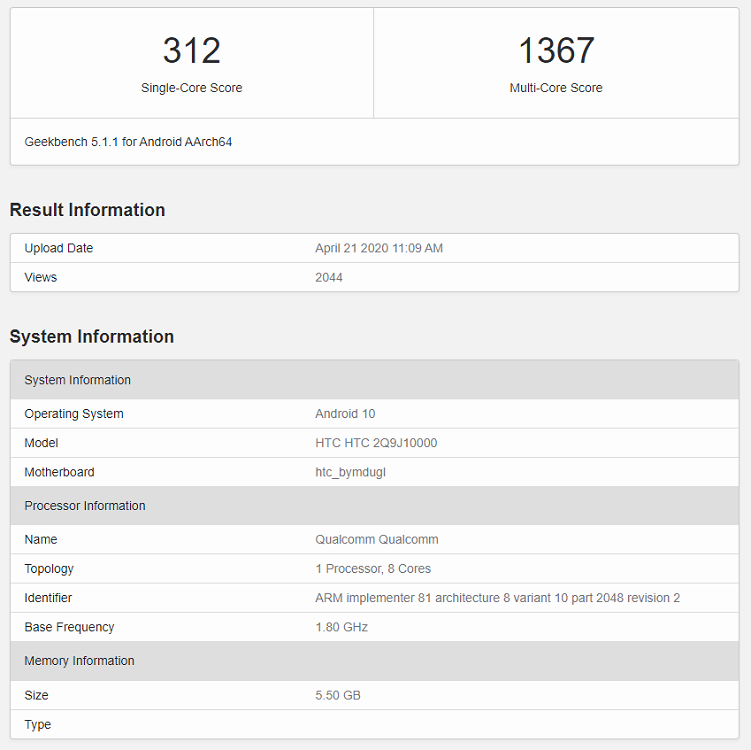 HTC Desire 20 Pro has listed on Geekbench with the model name HTC 2Q9J10000 and the codenamed is "Bayamo" surfaced last month. It reveals a Snapdragon 665 processor with 6GB of RAM and works on Android 10, it will be a mid-range smartphone, so we can be expected that the HD+ display could come as similar to the previous Wildfire R70 smartphone.
Right now, we don't have any other details and specifications of the phone, but we should know more information about the phone and it could be introduced in mid of Q2 2020.