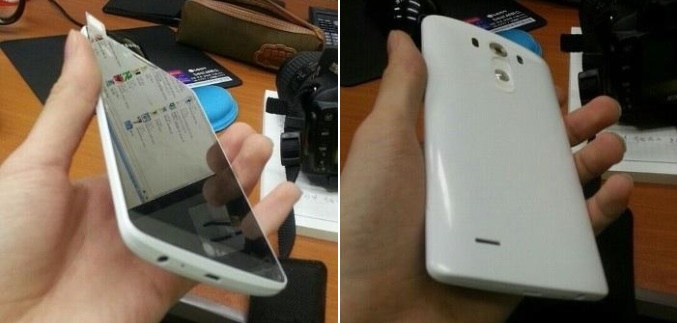 LG has confirmed that it will unveil the G3 at simultaneous event around the world on May 27th, but that does not prevent it from being leaked. After case makers leaked the image of the LG flagship, here are high-res images of the front and back of the new G3.
You can see the back-mounted keys which have become a signature on high-end LG smartphones, there's what appears to be a two-tone dual-LED flash at the back as well. The 3.5 mm audio jack, primary microphone as well as microUSB port find a place at the bottom of the device.
You can see the ultra-thin display bezels, and given that this might be a 5.5-inch QHD device, its good to keep the proportions in check.