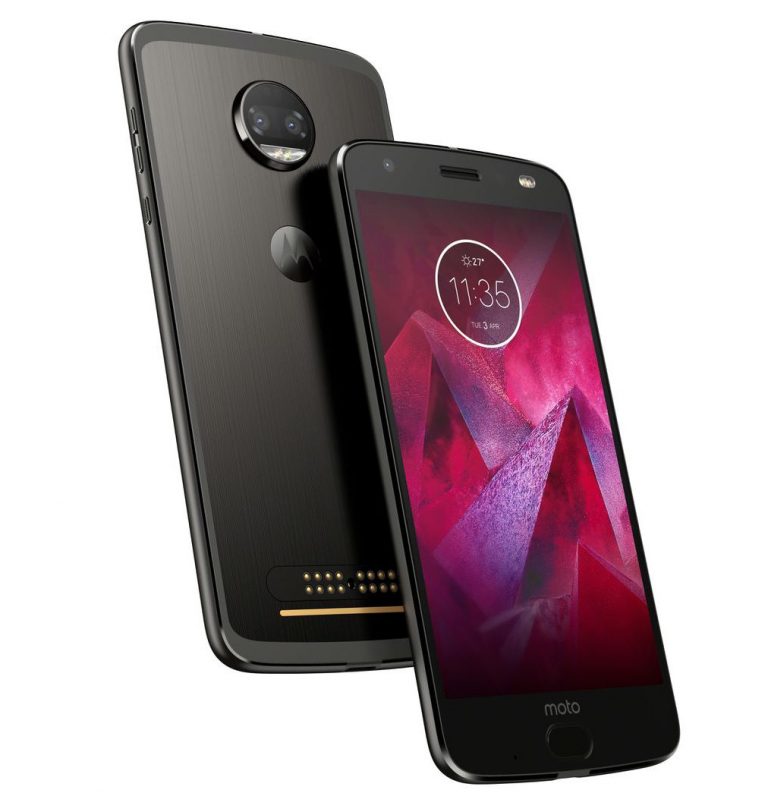 Motorola has finally launched the Moto Z2 Force in an event in New York. The flagship Moto Z2 Force is now up for pre-order in the US on all major carriers and it will be available in Brazil, Mexico, Europe, Middle East and other regions in summer.
Moto Z2 Force Features, Specifications Overview
The Moto Z2 Force packs a 5.5-inch Quad-HD POLED display with the company's ShatterShield technology, which means it won't break that easy even if the phone is dropped. Motorola is also offering 4 year warranty on the display against any cracks or shatter. To aid to the rigidity of the phone, Motorola has opted for series 7000 aluminium which makes it both lighter and stronger.
On the back of the phone, you will find two 12MP cameras. This is the new dual-camera system from Motorola which incorporates an RGB and a monochrome sensor. The phone uses both cameras to capture the same image, and uses the information to produce better images. It can also add depth of field effect or bokeh in images using the monochrome or black & white sensor to capture depth information. There is an option to just capture monochrome photos as well. Sadly there is no OIS onboard, but the camera does have PDAF, laser AF and support 4K video recording. In the front you get the standard wide-angle 5MP camera but with an upgraded dual-LED flash.
Powering the Z2 Force is the powerful Snapdragon 835 chip along with 4GB RAM and 64GB of internal storage. Based on the region, the phone will be available in single or dual-SIM options. Other connectivity options include dual-band WiFiac, Bluetooth 4.2 (5.0 support with Android O), USB Type-C port for data-syncing and charging. All this runs on an almost stock build of Android 7.1 Nougat.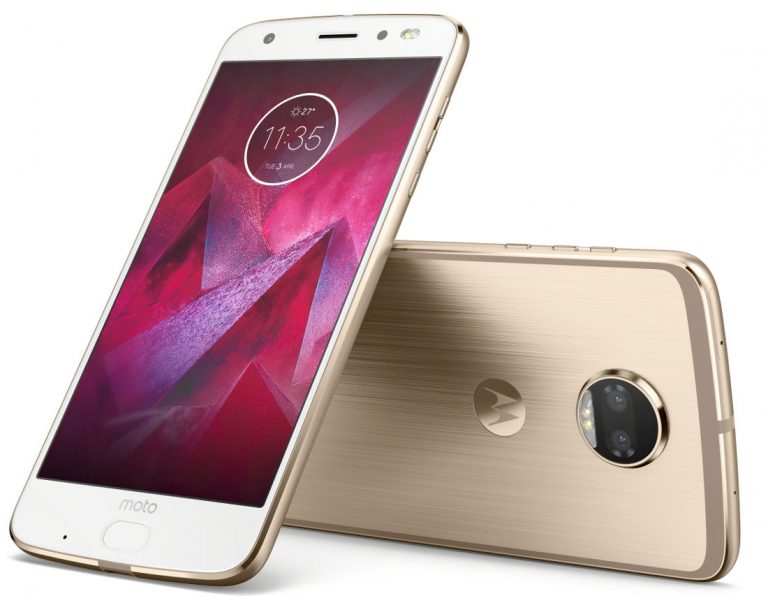 Thinner is not always better.
In an attempt to make the phone thinner, Motorola opted to reduce the battery from 3500 mAh to just 2730 on the new Moto Z2 Force. Thankfully you have the 15W Turbo Charger within the box to top it up quickly. You can also use one of the battery pack Moto Mods to give additional juice to the device.
Talking about Moto Mods, all of las year's Moto Mods are still supported along with the ones announced with the Z2 Play. The company today also announced the brand new 360 camera Moto Mod. It can record videos in 360 degree with 3D sound. The video can be live streamed to YouTube, Facebook or other social networks right from within the phone. The 360 Camera Moto Mod has been priced at $299 and it will be available starting August 10.
Moto Z2 Force will be available on AT&T, Sprint, T-Mobile, US Cellular, Verizon and Best Buy
The Moto Z2 Force will be available in Fire Gold and Super Black colors on all carriers, along with a special Lunar Grey color on T-Mobile. It has been priced at $799.99 off contract or $30 per month on a 2-year term. You will get a free Insta-share Projector Moto Mod if you order the phone before September 9th 2017. Pre-orders have already begun on all carriers in the US, and it will ship starting August 10th.