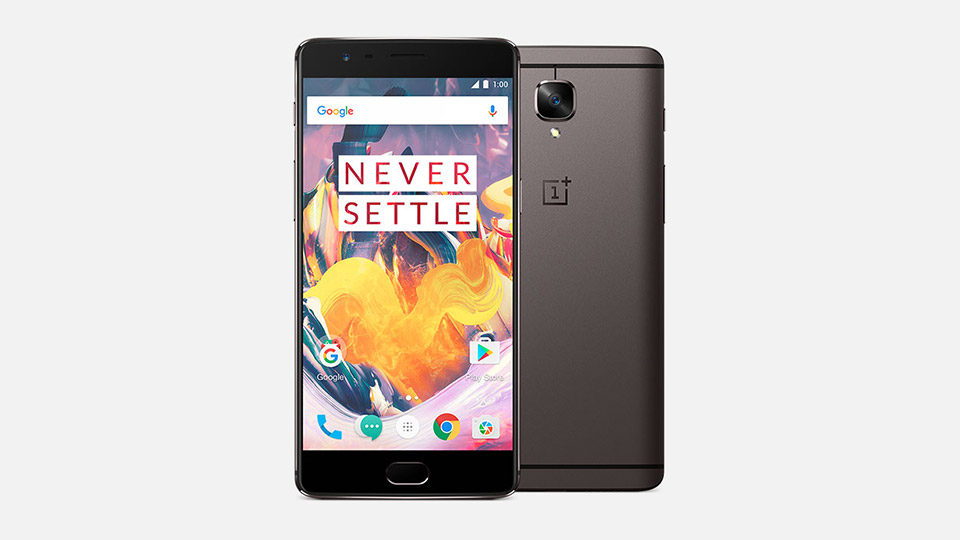 Update (24-11-2016): OnePlus Team has just revealed that the OnePlus 3T will be launching in India on December 2nd although there is no word on pricing, but going on global cues, the 3T should be available for under Rs. 30,000 for the 64GB storage variant.
OnePlus today confirmed that their new OnePlus 3T smartphone is coming to India soon. As you may already know, the OnePlus 3T comes in two storage variants, 64GB and 128GB. Both variants should be coming here.
On the design front, there aren't many changes. In fact, OnePlus has been able to cram a larger 3400 mAh battery inside the OnePlus 3T, keeping the same form factor. In terms of specs, the Snapdragon 820 has given way to the Snapdragon 821 clocked at 2.35 GHz and selfie lovers would be really happy with the 16MP front camera upgrade as well.
Apart from that, the software has been tweaked to perform better with a bit more customization and it will be upgraded to Android Nougat before the end of this year. Another small change is that the rear camera is now covered with sapphire glass for added protection.
The vibrant 5.5-inch AMOLED display has been kept here too covered in 2.5D curved Gorilla Glass 4. Then there's the new gunmetal color to entice new buyers.
Now, 2 things we still don't know is the pricing and when it's going to be available. But the question is should you upgrade from the OnePlus 3 to the OnePlus 3T. In a single word, no, unless the company comes with some sort of exchange offer. OP3 is still one of the best smartphones you can buy, sure the 3T does add a larger battery, new front camera, and a slightly better processor, but in day to day use it won't matter much.
OnePlus India GM Vikas Agarwal confirmed that the OnePlus 3T is launching in India soon and they are running a poll to conduct an AMA where the final date and pricing will be announced. You can vote right here to participate. If we had to venture a guess, the OnePlus 3T will be priced at Rs. 29,999 in India for the 64GB variant.