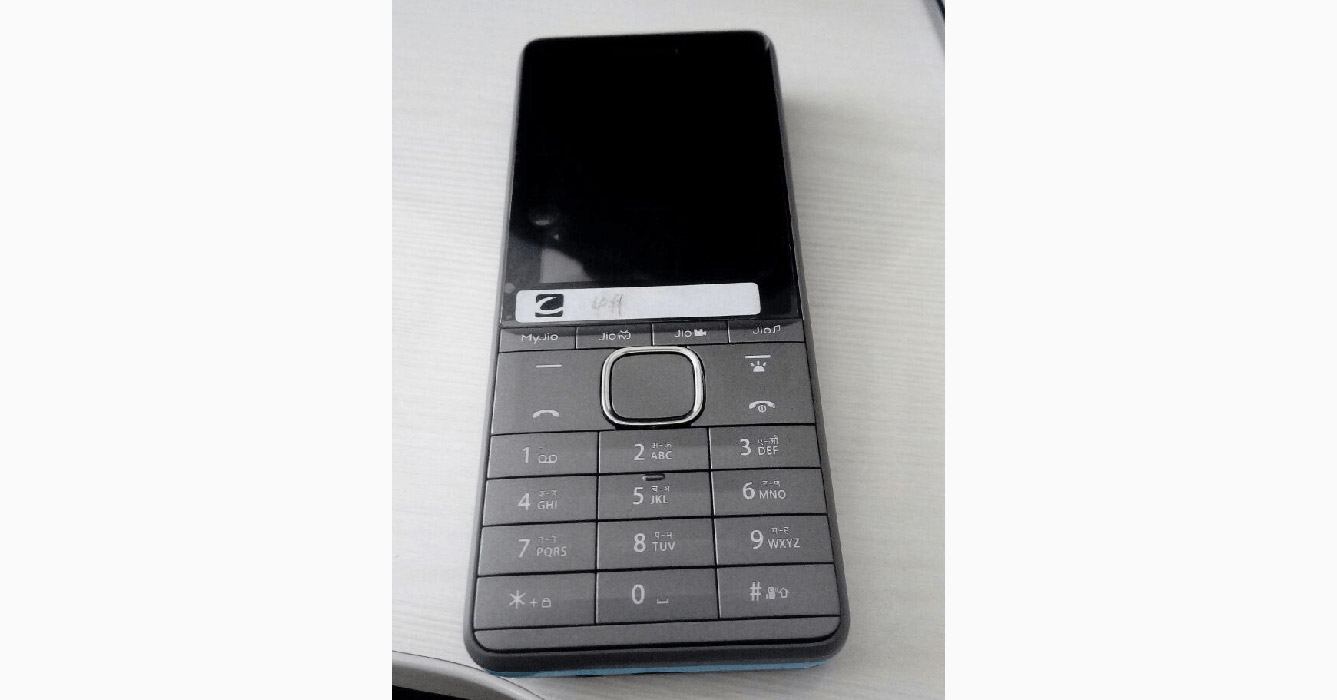 Reliance Jio is ready to set the feature phone market ablaze as well with its 4G VoLTE ready phones. Here's the first image of the Reliance Jio Feature Phone which should be priced around Rs. 999.

Just like any other feature phone you have a T9 keyboard here with a D-Pad above it. But the characteristic difference here is the shortcut keys for MyJio, Jio Live TV, Jio Video and Jio Music apps. It also has a dedicated button for a torch. At present, not much is known about the specifications of the phone and the name of the manufacturer is hidden in the image you see above.
The Jio 4G feature phones are likely to be used by people who want its unlimited calling benefits which start at just Rs. 149 a month, since using data on this device will be the last thing on anyone's mind. But Jio has still bundled its apps which would provide some value-add for its customers.
Thanks for the tip, Suresh!