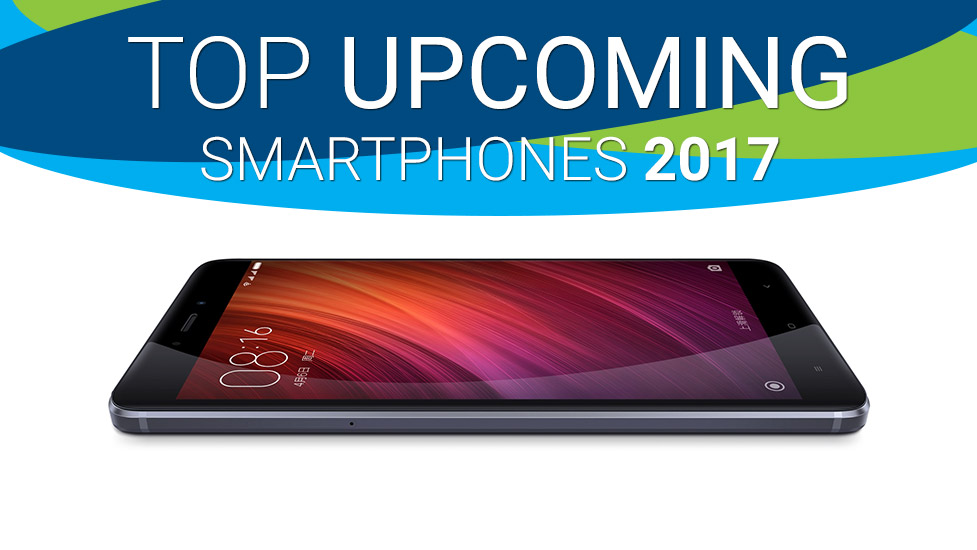 January is already a busy month, and we have seen several new launches. There are a few more smartphones coming in the month from Huawei, Samsung, Xiaomi, Coolpad and even Nokia. The dual-camera Cool 1 has already been launched in India and is now available, while Lenovo has launched its new P2 smartphones with massive 5100 mAh battery but in this post, we are going to look at the phones that will be launched in the coming days.
Top Upcoming Smartphones of January 2017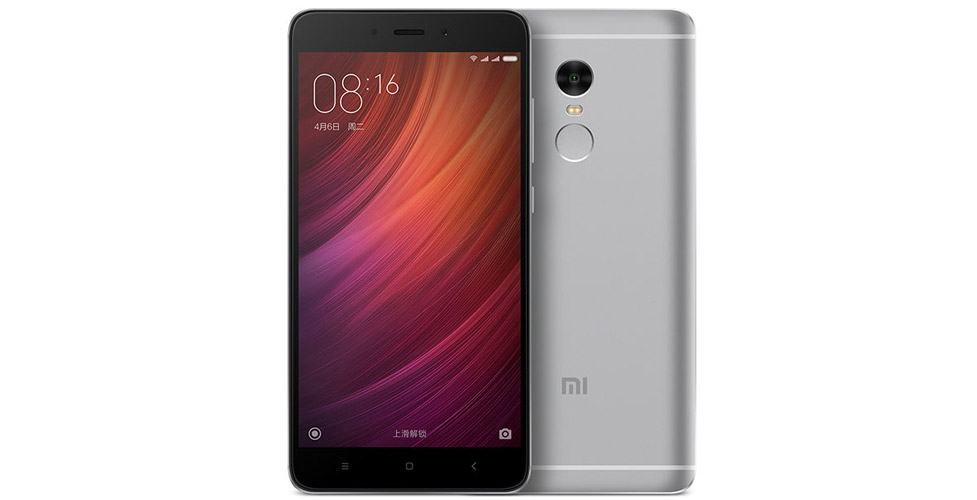 Xiaomi Redmi Note 4
This is one of the most anticipated smartphone launches of 2017, last year Xiaomi's Redmi Note 3 was the most popular smartphone in its price bracket and still continues to sell well despite the competition. This year, with the Redmi Note 4 Xiaomi would like to repeat the feat by offering good specifications, solid build at an affordable price point.
Till now rumors have been pointing to the Redmi Note 4 to come with Snapdragon 625 with a 4100 mAh battery, 5.5-inch 1080p IPS LCD display with 401 PPI pixel density and 3GB/4GB RAM options. Today the company also teased what appears to be a black color of the metal smartphone.
Cameras on the Redmi Note 4 are expected to remain the same as the Chinese variant with a f/2.0 13MP rear camera and 5MP front camera for selfies. Given Snapdragon 625's excellent performance and efficiency, we are bound to get excellent battery life from the device. Pricing will be the key when the phone launches.
Launch Date: January 19, 2017 | Full Specifications: Redmi Note 4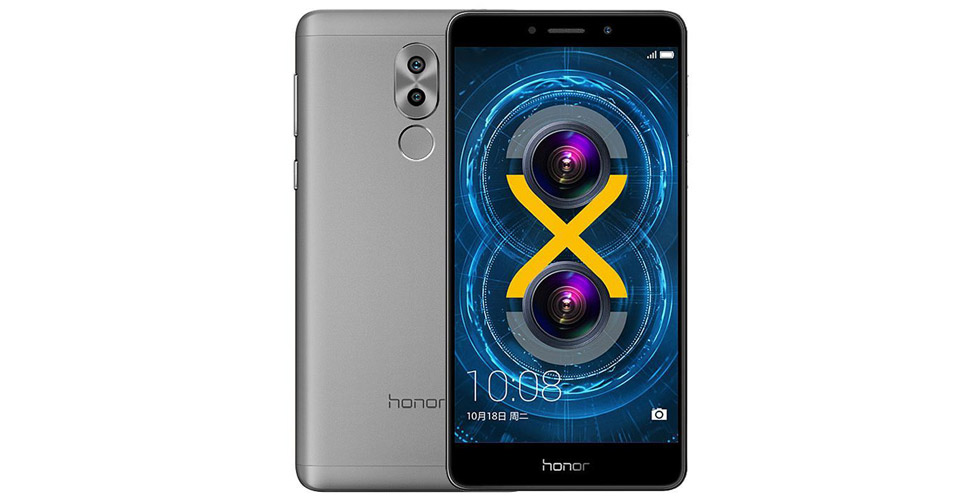 Huawei Honor 6X
Carrying forward the dual-camera trend, Huawei is all set to launch the Honor 6X in India on January 24th packing a 12MP and 2MP camera combination at the back. We have already taken a look at the Honor 6X and are in the process of reviewing the device. You can check its video below.
The Honor 6X is really good at taking photos, and the Kirin 655 can give a strong competition to the Snapdragon 625 found on the Lenovo P2 or possibly the Redmi Note 4 launching soon. The phone performs well in day to use, has good battery life and more importantly it feels great to hold in hand despite having a large 5.5-inch display. From what we have heard, the Honor 6X will be priced below Rs. 15000 for the 3GB RAM variant with 32GB onboard storage which is an excellent price for a dual camera smartphone which actually works well.
Our review of the Honor 6X will be hitting soon, so do stay tuned.
Launch Date: January 24, 2017 | Full Specifications: Huawei Honor 6X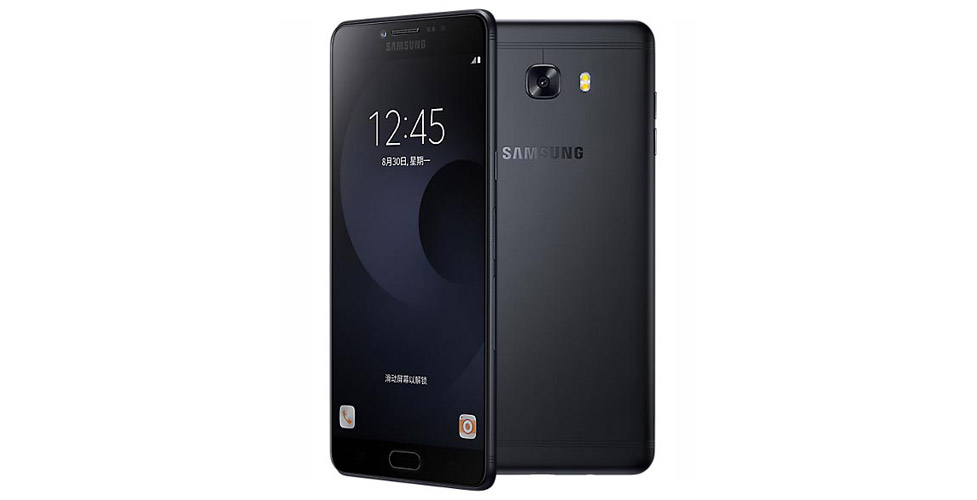 Samsung Galaxy C9 Pro
This is a complete 360 when it comes to design from the Korean giant. The Galaxy C9 Pro comes with a full metal unibody design with thin antenna lines at the top and bottom which make the design even more elegant. Moreover, the company has finally decided to launch capable hardware even in the mid-range segment. The Galaxy C9 Pro packs a 6.0-inch 1080p Super AMOLED display running on the latest Snapdragon 653 processor with a whopping 6GB of RAM and 64GB of expandable storage. Then there are 16MP cameras both in the front and back, a first for Samsung.
To power all this, the company has packed a generous 4000 mAh battery which also supports fast charging. The Galaxy C9 Pro is pretty much a complete package and its priced as such as well. The C9 Pro comes in at Rs. 36900 and will be available in February 2017.
Launch Date: January 18, 2017 | Full Specifications: Samsung Galaxy C9 Pro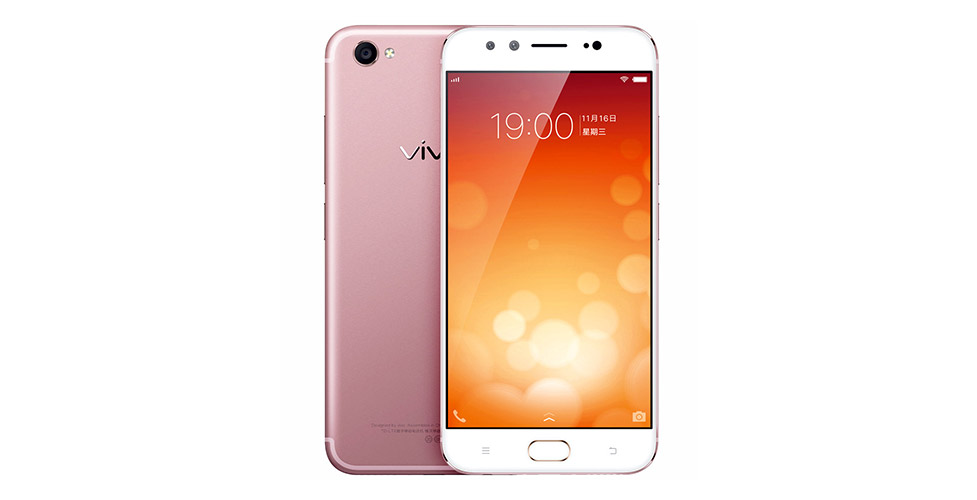 Vivo V5 Plus
Vivo is solely focusing on the youth with its V-series. The latest, Vivo V5 Plus packs not one, but two front facing cameras for selfies. There's a 20-megapixel main front camera same as the Vivo V5 but it is now accompanied by a second 8-megapixel camera which helps in capturing depth information, adding more detail to images and giving us the ability to edit focus later. It also packs the efficient Snapdragon 625 processor with 4GB RAM and 64GB internal storage.
That's not all, Vivo has also packed a 5.5-inch 1080p Super AMOLED display on the V5 Plus with a curved 2.5D glass layer on top which makes the phone look even more stylish. The metal back cover is also rounded making the phone easier to grip and the antenna lines have been moved to the top so that the back looks more uniform. Although we don't have any confirmation on pricing, but given that it was recently launched in Malaysia, we can expect the Vivo V5 Plus to be priced at around Rs. 27000 in India, quite close to the OnePlus 3 with Snapdragon 820.
Launch Date: January 23, 2017 | Full Specifications: Vivo V5 Plus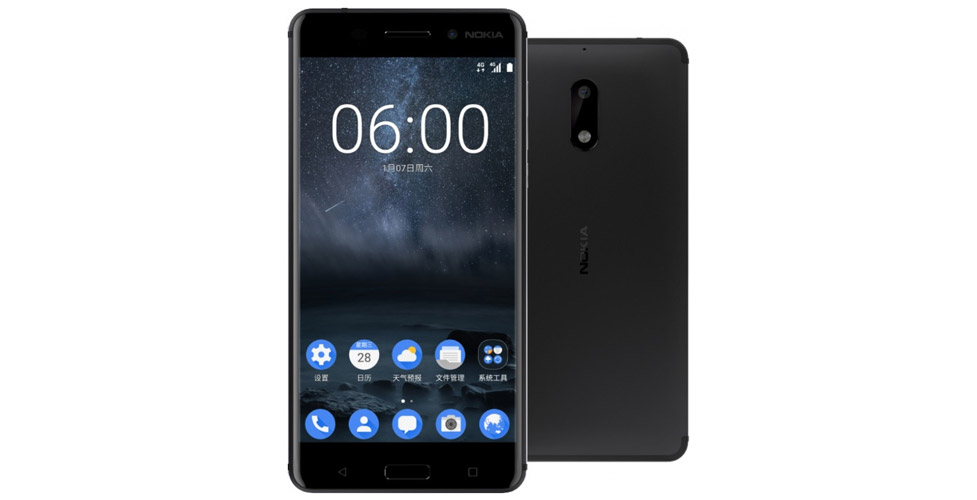 Nokia 6
Although not coming to India, at least not till March 2017. The Nokia 6, company's first smartphone will be going on sale in China on the 19th and it has already crossed one million registrations for the first flash sale. The Android Nougat running Nokia 6 packs a Snapdragon 430 chipset inside with 4GB RAM and 64Gb onboard storage, it has a 5.5-inch FHD display in there as well along with 16/8 megapixel cameras.
It also packs dual amplifier chips for louder audio both from the headphone jack as well as the dual speakers. Even here the antenna bands have been pushed to the top and bottom, similar to the iPhone 7, a trend we are seeing quite often this year.
Given the fandom of Nokia, and the solid build quality we expect from its aluminum chassis, the Nokia 6 is going to be a huge hit when it comes to India. Pricing is a bit steep though at about Rs. 17,000 but we can expect HMD Global to be a bit more aggressive here in India.
Launch Date: January 19, 2017 | Full Specifications: Nokia 6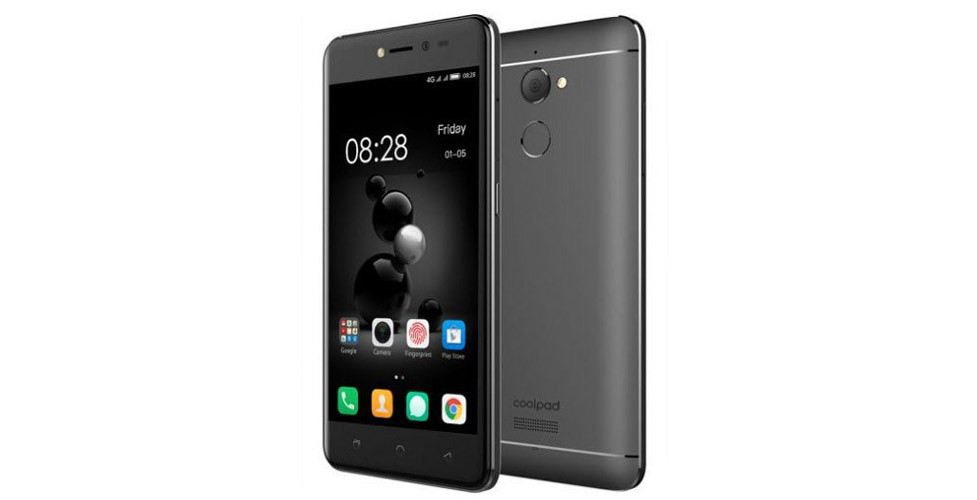 Coolpad Conjr
This was a weird launch for Coolpad at CES 2017 and it is said to be making its way to India as well sometime in late January. The Coolpad Conjr packs a 5-inch HD 720p display running on the MediaTek MT6735CP quad-core 64-bit processor with 3GB RAM and 16GB internal storage. It's déjà vu all over again, as these specs are quite similar to the Coolpad Note 3 Lite launched early last year. Even here, you will find a 13-megapixels rear camera, although the front camera resolution has been bumped to 8-megapixels.
Then there's the metal build as well along with the 2.5D curved glass on the display. Yes, there are some changes here but from what we have heard the Coolpad Conjr will be priced at around $180 in the US which roughly translates to Rs. 12300 which is quite steep for a phone with those specs, especially in 2017.
Launch Date: Late January | Full Specifications: Coolpad Conjr