Lo and behold, the Samsung Galaxy Note 8.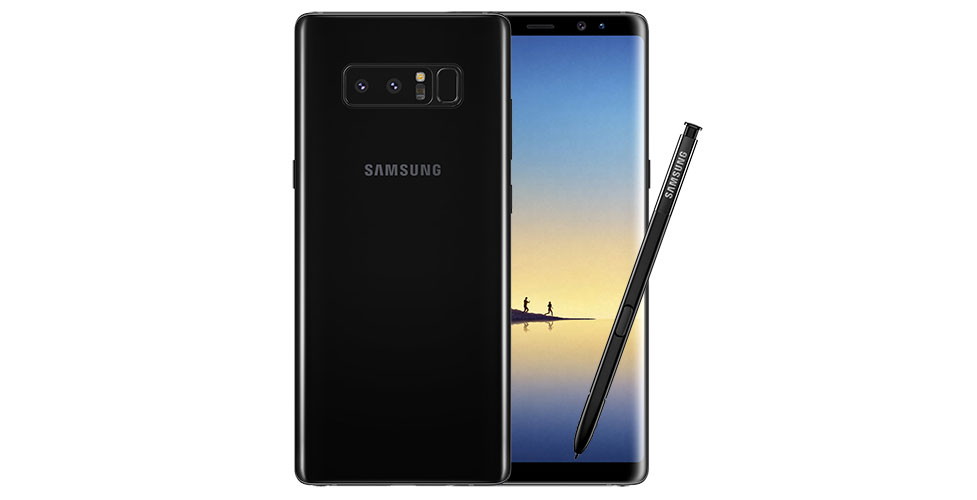 Samsung has already set the date for the launch of the Galaxy Note 8 on August 23rd. Now, we have an early look at the smartphone. The Galaxy Note 8 will be the company's first dual camera smartphone and will come with the biggest display yet.
The display on the Note 8 is expected to be larger than 6.2-inches. Even with the large infinity display, the footprint of the phone is expected to be similar to the Galaxy S8+. The back is where there are some major changes from the Galaxy S8.
First is the dual-camera setup, which is expected to house a second camera with longer focal length to get optical zoom. Then you also see the fingerprint sensor there, right next to the flash and heart-rate sensor. It seems Samsung was still unable to add the under-screen fingerprint sensor tech, that is expected to arrive with the iPhone 8.
The fingerprint sensor is still on the back, and then there's Bixby.
Apart from that, the phone has a very clean design, the camera module at the back does stick out a bit and you still get the Bixby button on the left. The Galaxy Note 8 will come with the characteristic S-Pen as well. There is Iris scanning onboard too.
When it rains etc. pic.twitter.com/D0lFR5Wn1B

— Evan Blass (@evleaks) August 1, 2017
With the failure of the Galaxy Note 7 behind, Samsung is looking back to get customers' faith back in their Note line-up. The Galaxy S8 has already broken previous records of sales for the company. With the threat of a completely re-designed iPhone 8 looming large, Samsung has their path cut out for them. The Galaxy Note 8 has to blow our socks off with its camera and software.