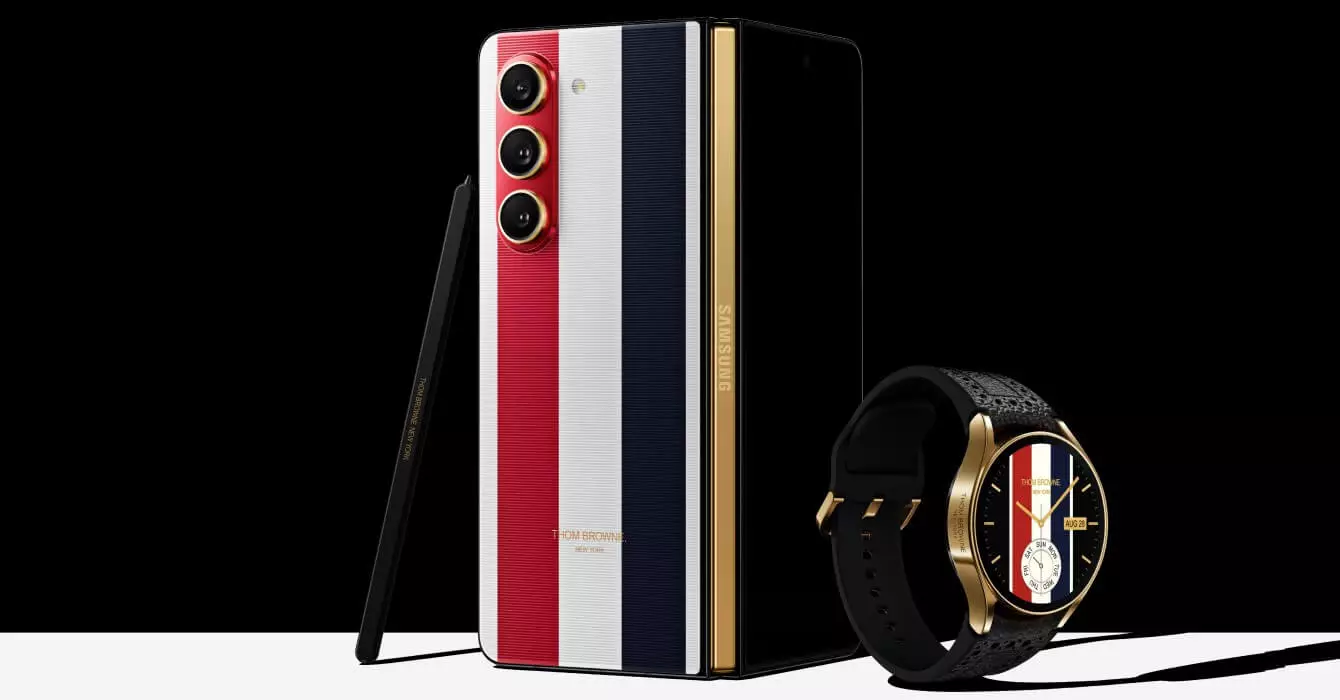 Samsung and Thom Browne have revealed their most recent partnership: introducing the Thom Browne Edition of the Galaxy Z Fold5 and the Galaxy Watch6. This collaboration comes on the heels of the July launch of the Samsung Galaxy Z Flip5 and Galaxy Z Fold5.

The Galaxy Z Fold5 Thom Browne Edition merges Samsung's state-of-the-art foldable technology with Thom Browne's iconic design aesthetics. Its elegant exterior is crafted from black pebble leather and adorned with Thom Browne's signature red, white, and blue stripes. The back glass boasts a fabric-like texture, complemented by a striking black frame, a gold hinge, and golden accents around the camera lenses.
This exclusive edition has two distinctive leather pouch cases and a unique S Pen. Notably, the packaging of the Galaxy Z Fold5 Thom Browne Edition is extraordinary, featuring the iconic Thom Browne briefcase-inspired design.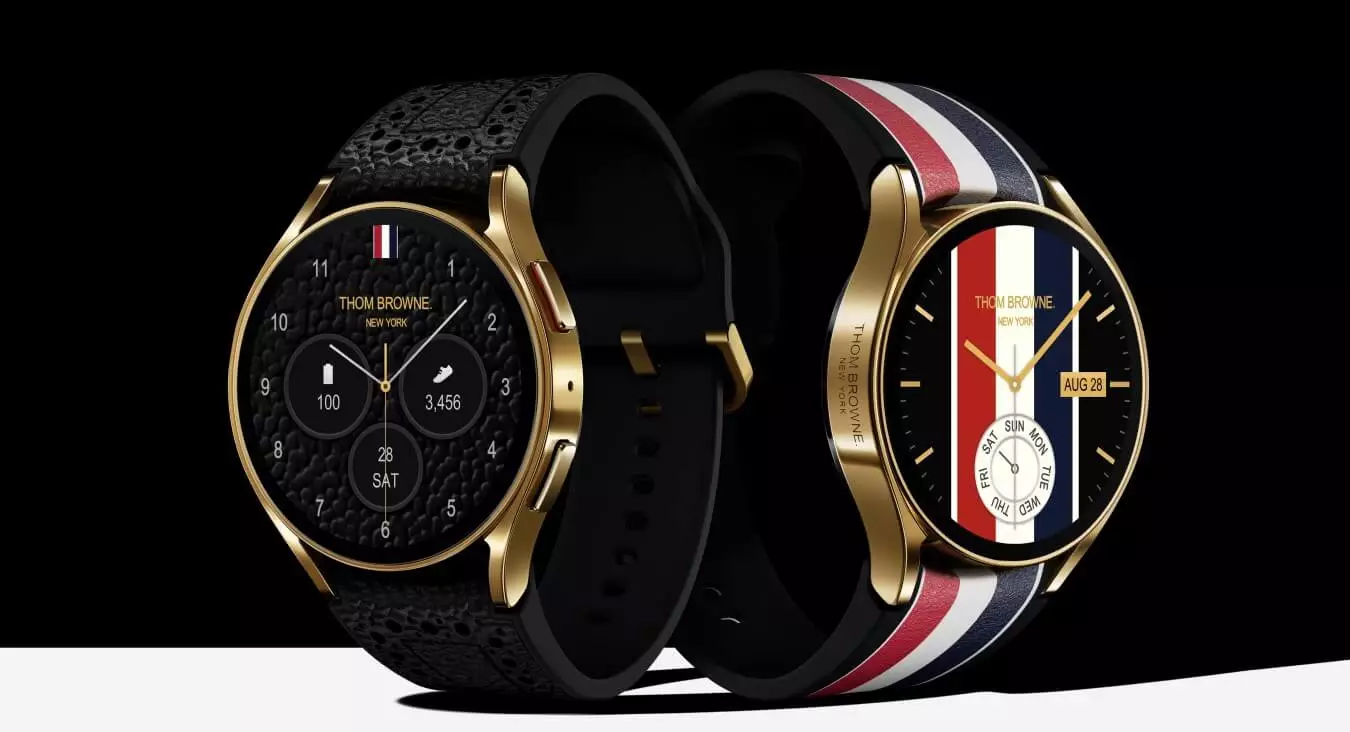 The Galaxy Watch6 Thom Browne Edition enhances this partnership with its enduring elegance. Featuring a gold-tone body, a distinctive watch face, and the Thom Browne logo, it embodies timeless style.
This watch is accompanied by two leather straps that perfectly align with the design elements of the collaboration. Additionally, this limited edition offers accessories such as a 25W travel adapter, a coin-style watch charger, and a distinctive fabric USB-C to USB-C cable.
Pricing and Availability -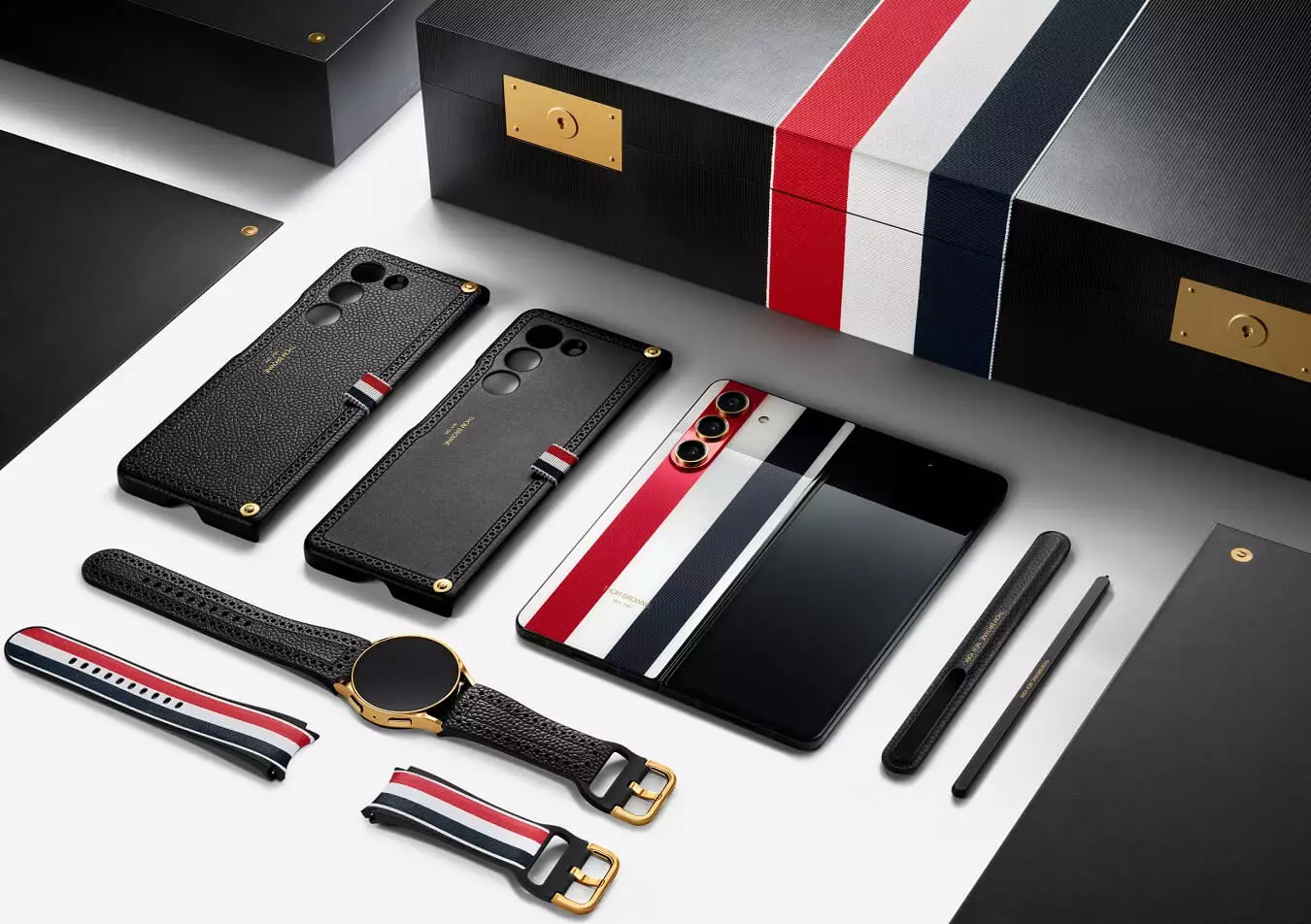 The Samsung Galaxy Z Fold5 Thom Browne Edition comes with a price tag of 4.29 million won (equivalent to approximately USD 3,217 or Rs. 2,67,558). These exclusive editions will have a limited availability and will be ready for purchase from September 12 in specific markets, including Korea. Customers can make their purchases through Samsung.com.