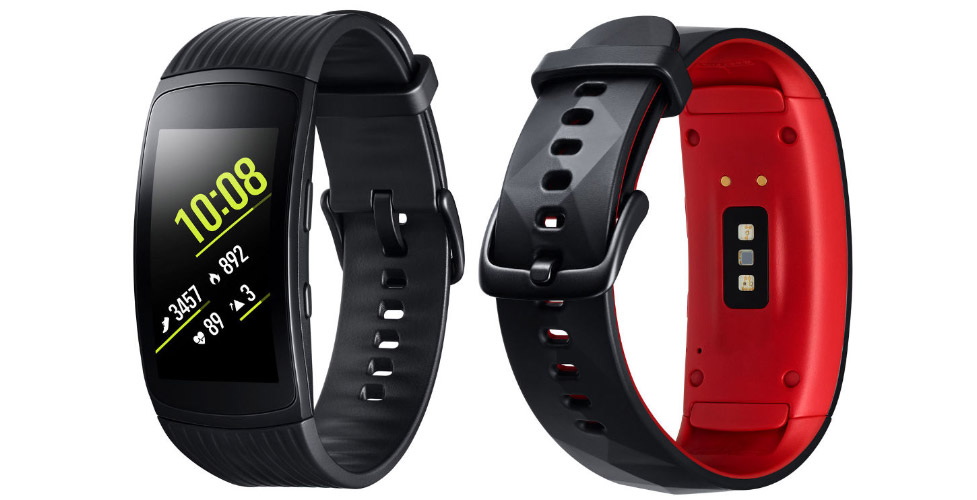 Samsung hinted in the Note 8 launch that they would be launching two wearable products. As they promised, the company has released the Gear Fit 2 Pro and Gear Sport at IFA 2017 in Berlin.
Samsung Gear Fit 2 Pro
Digging deep into the specifications of the Gear Fit 2 Pro, you will notice it sports a 5 ATM water resistance rating which makes it possible to track your swimming. It also comes with some unique features including stroke type tracking, lap count, and stroke count with the help of Speedo's swimming tracking app - Speedo On.
Apart from that, not much has changed from the Gear Fit 2. You still the excellent 1.5-inch curved Super AMOLED display, heart-rate tracking, and solid build quality.
It will come in two colors (red and black) and two sizes (small and large). Under the hood, it has a dual core CPU clocked at 1.0 GHz, 4 GB internal storage, 512 MB RAM, and a 200 mAh battery. It runs on Samsung's own Tizen OS.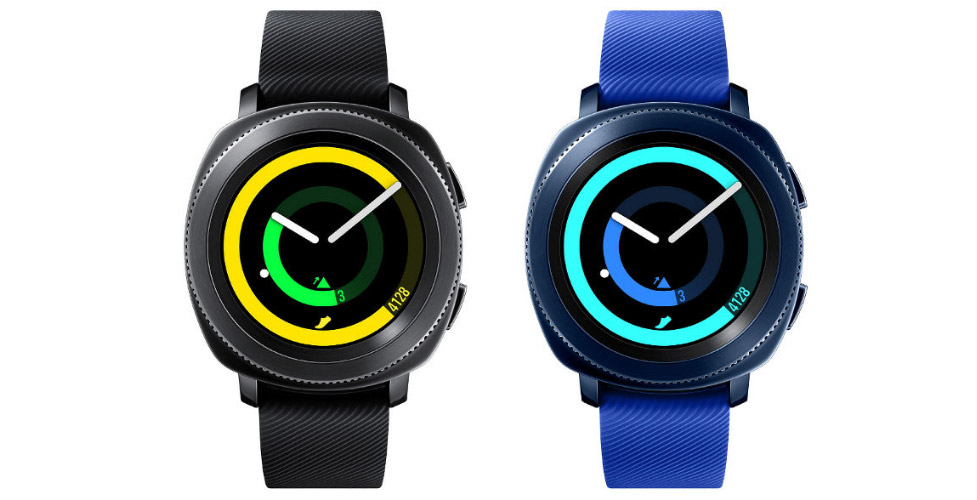 Samsung Gear Sport - Tizen Smartwatch
Switching to the Gear Sport, this is a brand new smartwatch. It has a 1.2-inch circular screen with 320x 320 resolution making it slightly smaller than the Gear S3. The screen is covered with Gorilla Glass 3 and features water resistance up to 5 atmospheric pressure. This can track your swimming as well, similar to the Gear Fit 2 Pro. You can use Samsung Connect app to connect the smart watch with any Samsung Smart TV.
Moreover, you can also use the Samsung Pay service as well similar to previous-gen Gear smartwatches. Internals are similar to the Gear S3, we have a dual-core 1.0 GHz CPU, 786 MB RAM, 4 GB of internal storage, and a 300 mAh battery. This one also runs on Samsung's own Tizen OS.
Both the Gear Fit 2 Pro and Gear Sport can survive being under 50-metres of water and also come with MIL STD-810G rating for durability/drop resistance.
The Gear Sport will come with black and gray colored bands which would be matched with the dial of the watch. It is expected to be priced at EUR 349.99 ($420 / Rs. 26500) when it goes on sale in October. The Gear Fit 2 Pro, on the other hand, will set you down $199 (Rs. 12,700) and will be available in black or red color options starting September 15th.