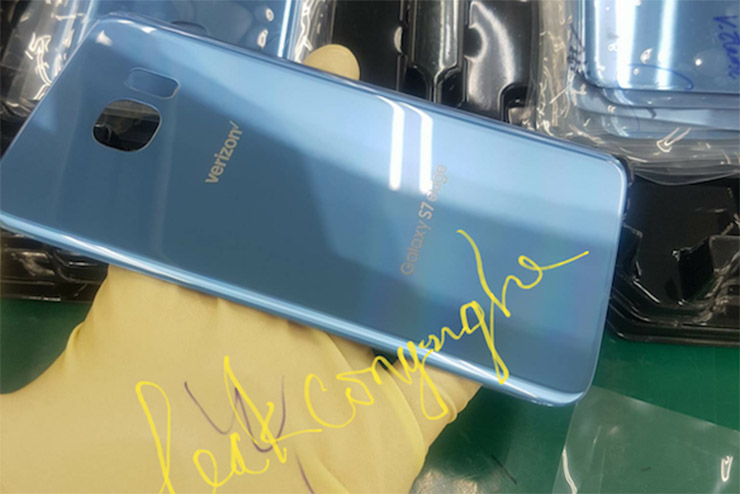 Samsung launched the Galaxy Note 7 in a number of colors, including the unique Coral Blue option. It was the most sought after color but given that the Galaxy Note 7 is now dead, the company is moving forward.
According to a new report, the company may be planning to add a new color to the Galaxy S7 Edge line-up, yup you guessed it, Coral Blue. We have also heard that Samsung is increasing production of the Galaxy S7 to safeguard itself from the financial loss that came from the Note 7 debacle.
Coming back to the story at hand, the leaked image shows the real panel of the Galaxy S7 Edge in Coral Blue color. Then, there's the Verizon branding as well which suggests that Big Red will be among the first to get the new color option. Given the popularity of the color with initial Note 7 buyers this could help re-ignite sales of the S7 line-up, which are still among the best Android has to offer at present.
At present there is no confirmation from Samsung about a timeline as to when the new color would be available but we expect it to launch before the holiday season comes into full force.