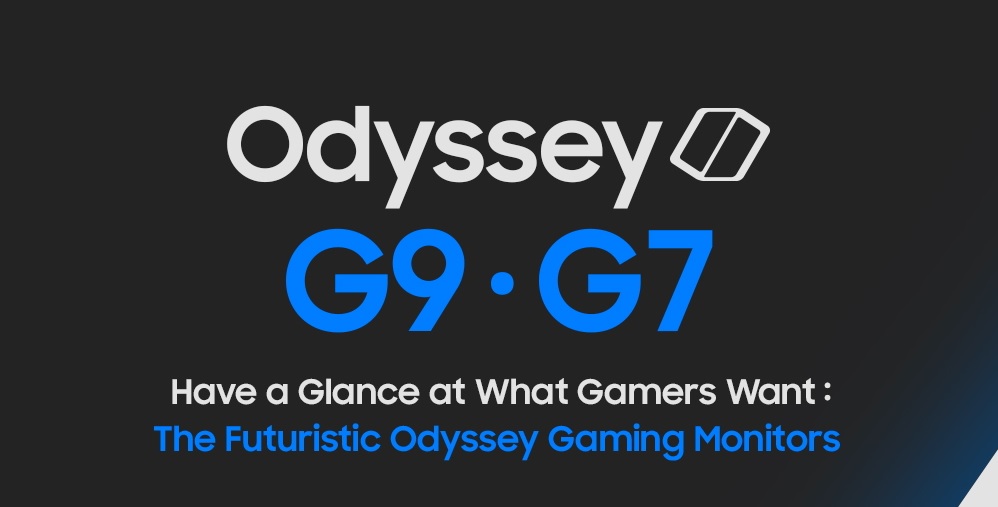 Samsung introduced its new line-up of groundbreaking curved Odyssey gaming monitors at CES 2020. There are two models G9 and G7, where model G9 comes in 49-inch DQHD display and model G7 in a 32-inch and 27-inch QHD display. Both the Odyssey gaming monitors completely redesign and take immersive gaming to the next level. The monitors feature an extremely 1000R deep curvature with stunning QLED picture quality.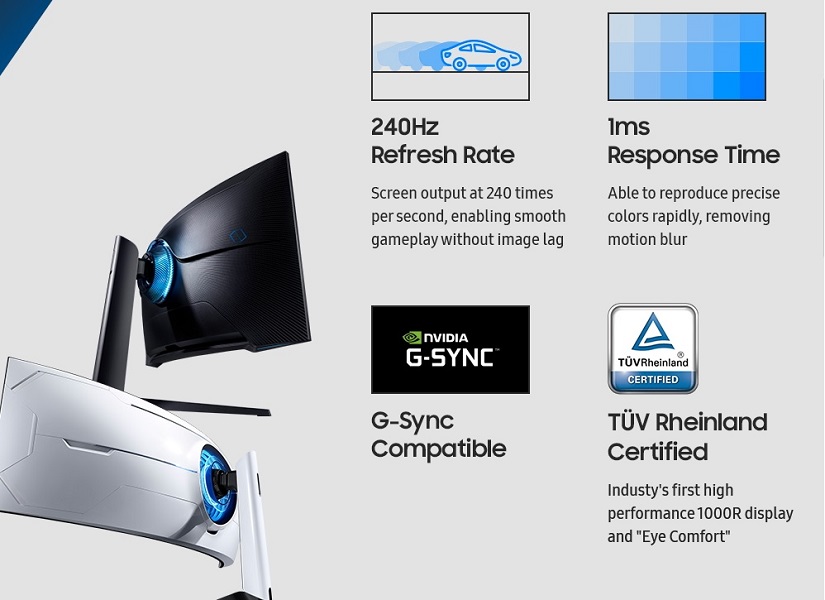 These monitors certified by TÜV Rheinland, it is a leading international certification organization that has awarded Samsung for first high performance 1000R curved display and Eye Comfort certificate. Both the monitors work on 1ms response time and 240hz RapidCurve™ refresh rate. The company said that these gaming monitors would also support NVIDIA G-SYNC Compatibility along with Adaptive-Sync on Display port 1.4. Both monitors have also redesigned with a completely new look.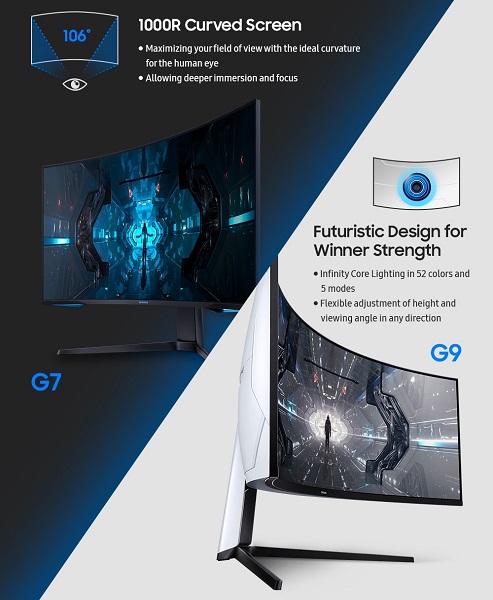 The G9 is the world's first Dual Quad High-Definition (DQHD) 49-inch gaming monitor with 5120×1440 resolution to feature a rapid, 240Hz refresh rate, 1ms response time, 32:9 aspect ratio, a deep and immersive 1000R curvature, and a peak brightness of 1000 cd/m2. The monitor features with Quantum dot technology that combined with an HDR1000 VA panel to produce lifelike colors in vivid detail. The 1000R curve eliminates distractions and lag time, creating ultra-smooth screen transitions for critical gaming moments.
The G7's Quad-High Definition (QHD) 32-inch and 27-inch gaming monitor with 2560×1440 resolution and the response time and refresh rate, deep curved display, and overall performance same as G9. The monitor features with 16:9 aspect ratio, HDR600 VA panel to produce better colors, a peak brightness of 600cd/m2. Additionally, the G7's QLED screen also comes with Quantum dot technology that provides an exceptionally wide range of accurate color reproductions that gives stay crisp and clear even in bright light.
Specification: -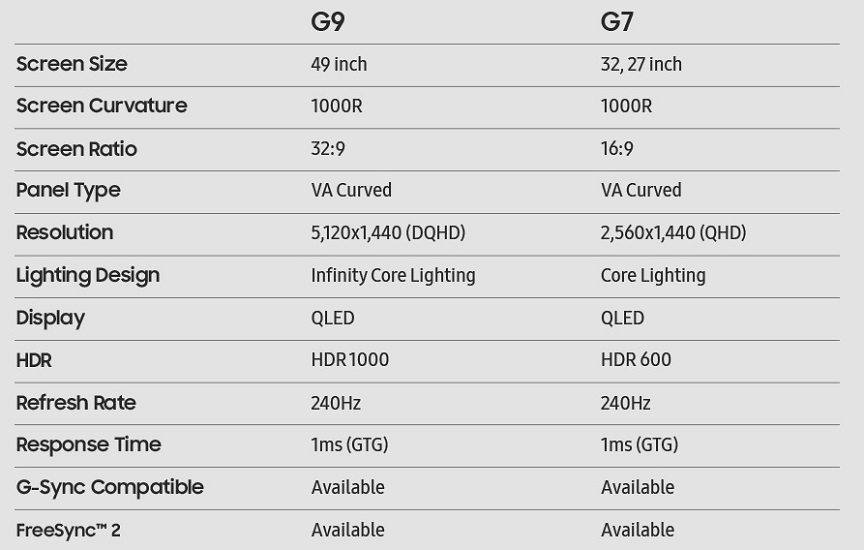 We will know all the details and availability at CES 2020 that held on the next week.