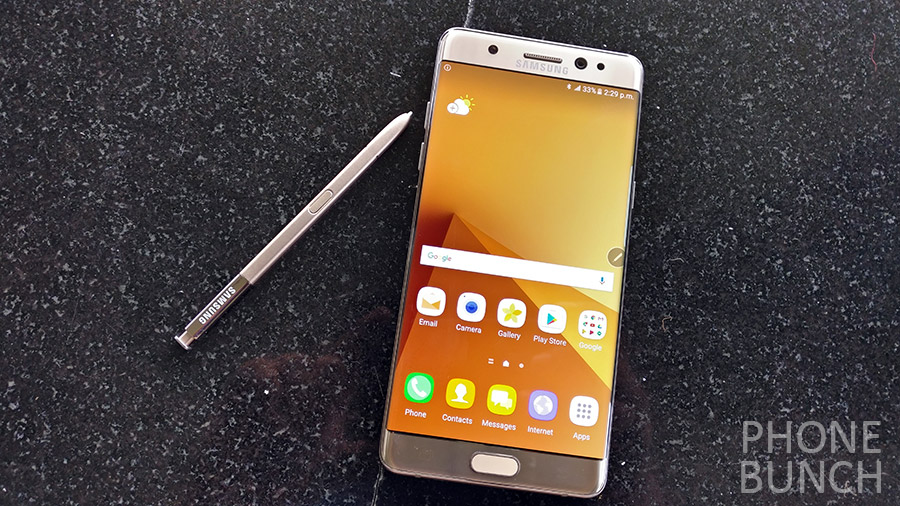 In a turn for the worst, Samsung has issued a worldwide recall of the Galaxy Note 7 and all sales have been halted on safety fears. All customers will be issued replacements. Earlier this week reports started coming in that shipments had been halted as Samsung was conducting an internal quality control check to insure safety of Note 7's battery amid several cases of it exploding while charging and it seems the core issue has been found.
The Galaxy Note 7 was supposed to go on sale today in India, which has also been halted along with the UK where the phone was planned to launch next week. But Samsung is not hiding behind curtains and is planning to bite the bullet. An unnamed Samsung official had earlier told Yonhap News Agency:
Results of the investigation and relevant countermeasures will be made public this weekend or early next week at the latest.
Only about 0.1% of the Galaxy Note 7 devices sold so far are impacted by the battery issue but the company is not taking any changes. Samsung has reports of 35 incidents of the Note 7 catching fire while charging and even though the number of reports is quite less compared to units sold (24 units in a million), the company is taking every caution for consumer safety.
This would be by far one of the biggest tech recalls in the history of consumer technology but its not the first, we have seen FitBit's force fitness trackers being recalled, Apple's Antennagate and of late we have seen several such recalls in the Auto Industry.
Samsung has been fighting a slump in profits till its Galaxy S7 series was launched which was well received by both reviewers and customers. The Galaxy Note 7 received an even better reception in the market. This recall is going to be a huge blow for the company both in terms of earnings as well as reputation.
We will know more details on the recall process on a region by region basis.
Update: Statement from Samsung Mobile President, Dongjin Koh
As of Sept. 1, a total of 35 claims were registered with Samsung's service centers at home and abroad. Only 24 units on a scale of 1 million were affected by the battery problem.

By putting our top priority on customer safety, we've decided to halt sales (of Galaxy Note 7) and offer new replacement handsets to all customers.