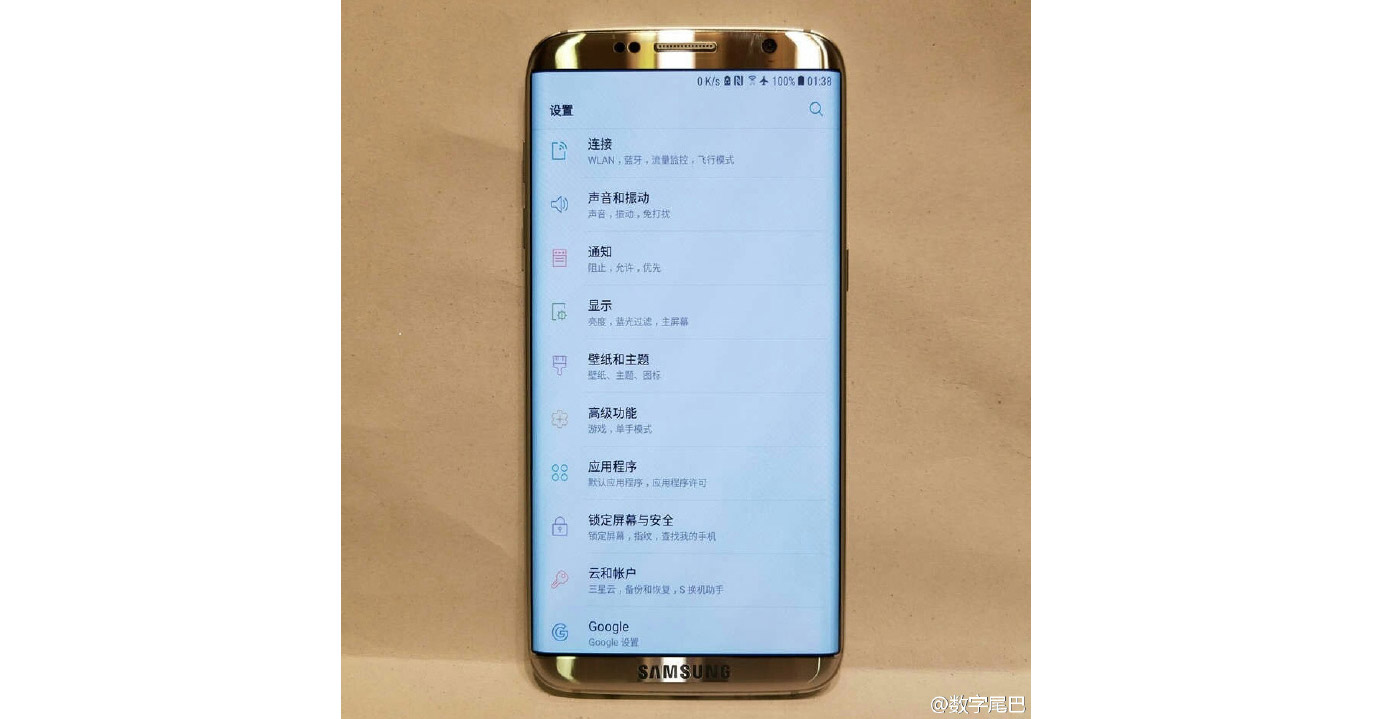 With the secrecy surrounding the Samsung Galaxy S8, we haven't yet had a look at the final design of the device until now. The image you see above does seem legit and shows the Galaxy S8 with its curved display and thinner bezel design. According to previous rumors, the physical home, and capacitive buttons have been removed as well but strangely there are no on-screen buttons here either.
It seems the Iris Scanner is making a comeback with the Galaxy S8 and the company is retaining the S7 edge design with the curved display but thinner bezels. As it has been pointed out earlier, Samsung may use an under glass fingerprint sensor on the S8 which may have resulted in the omission of the home button.
Powering the Galaxy S8 will be the Snapdragon 835 or the Exynos 8895 octa-core processor based on where the smartphone in launched. Both are built on a 10nm process. Two variants of the Galaxy S8 are expected, one with a 5.5-inch display and another with a 6-inch Super AMOLED quad-HD display dubbed the Galaxy S8 Plus since both will come with curved screens.
Running all this would be Android Nougat with the new Samsung Experience skin on top. We have just scratched the surface of what we know about the Galaxy S8 till now, and there is no information on how the company plans to make the next cameras on its flagship even better than the Galaxy S7.
Source: Weibo